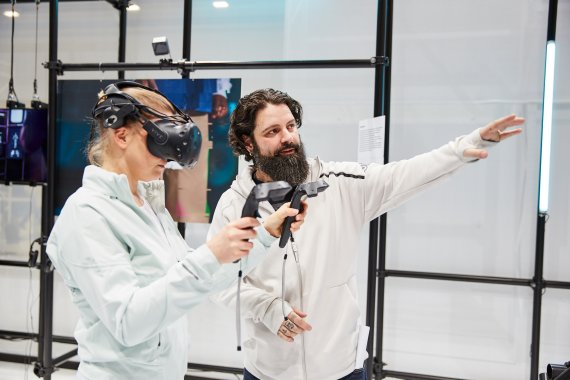 The show will start at 9.30 a. m. in Hall A4 on the Academy stage - with the winners at ISPO Brandnew digital. Here you can experience the apps and services that could be seen on the displays of the sportsmen's devices in the future: From the community app to the e-commerce search engine. Designed by young companies that are taking important steps in the sports business with ISPO Brandnew.
At 11 a. m., the currently injured ski star Felix Neureuther will be on the podium at Pressezentrum Ost. Together with managing director Stefan Mohr of the avalanche airbag expert, Neureuther asks himself the questions of the interested public - an appropriate audience is to be expected, after all Neureuther is still the face of German skiing. Even though Thomas Dreßen has meanwhile caused a sensation.
After the current ski star, former world-class athletes Markus Wasmeier and Nicole Hosp will be honoring themselves at 11.30 a. m. (Uvex, Hall B6, Booth 310). Both are Olympic medal winners, Hosp also won the overall World Cup in 2007. Accordingly, they are likely to be in great demand for their ski-technical experience.
The top triathletes Anja Beranek and Nils Frommhold are also sporty in the water, if not exclusively. You can see and speak at Skechers from 15:00 to 16:00 in Hall A5, Booth 101.
After the successful event at the ISPO Munich 2017, Adidas will again hold a symposium in 2018: Once again, the important and central topic of digitisation is at stake. And this year too, Roland Auschel, Head of Sales, will be our guest. In hall A4, on the Academy stage (202) exclusive insights into the business of the industry giant can be expected.
This star-studded day will be rounded off by a visit by world-class footballer Javi Martinez. FC Bayern Munich's Spanish professional will take a tour of the ISPO Munich 2018 - the exact times have not yet been fixed. ISPO. com will report!