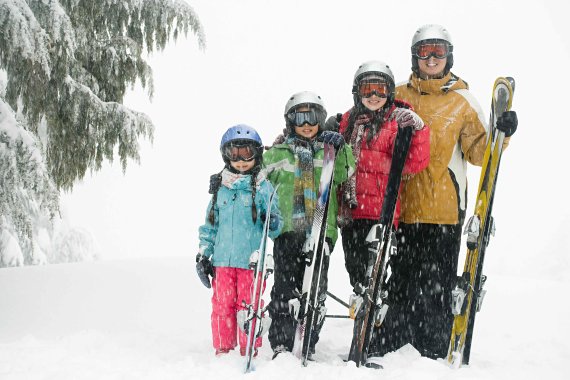 Just a few years ago, China's winter sports sector was still in a gold-rush mood. No project seemed too huge, no construction sum too high. In general, if you build it, they'll come. In the last two years, the Chinese winter sports industry has increasingly moved away from this euphoria - and sometimes also megalomania.
The trend towards a slowing winter sports industry that became already evident in the Whitebook 2017, continued in 2018. This is the conclusion of Wu Bin, CEO of Beijing Carving Ski Sports Development Corp. With the Whitebook 2018, he presented his annual status report on China's winter sports industry at the Asia Pacific Snow Conference during ISPO Beijing in 2019.
In addition to the slowed growth, Wu presented two other key learnings from the past winter sports season: On the one hand, more and more Chinese are finding their way onto the ski slope, and on the other hand, the number of ski simulators and ski halls continues to rise in double figures.
"The global economy is weakening somewhat, and we are also noticing this in China. Many banks want their loans back and so many investors are not willing to invest in new ski resort large-scale projects", Wu said in an interview with ISPO.com. Accordingly, the total number of resorts rose from 703 to 742 (5.55 percent), while chairlift facilities, the much more important category according to Wu, rose only by 2.76 percent from 145 to 149 resorts.
However, off the real pistes, the growth rates are still immense in China. Five new ski halls alone were completed last year, bringing the number of artificial ski resorts to 26 (23.8 percent growth). This is actually a considerable growth, but compared to the study results regarding ski simulators, it seems nonetheless to be a rather poor result.
While there were 69 simulators in 2017, China now records more than 145 simulators, marking a 110 percent growth in this sector.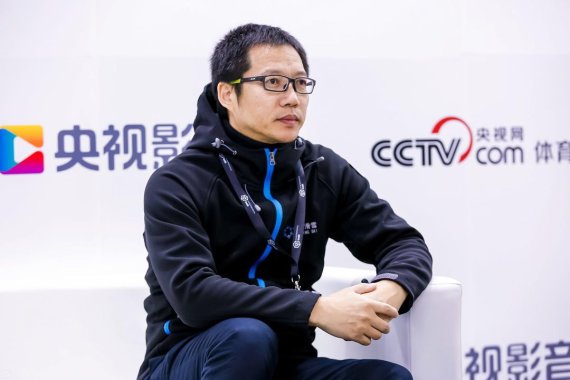 "This is an absolutely typical approach for China," says Wu: "From the investors' point of view, it's not just about winter sports, but also about factors such as a shopping mall or restaurants. So the ski hall is sometimes more a means to an end, and if the ski hall no longer makes a profit, then the project is simply finished." Accordingly, Wu also assumes that "the indoor ski market will regulate itself over the years and the number will decrease again with increasing abilities and demands of winter sports enthusiasts just like in Japan".
If you look at the active winter sportsmen in China, it is clear that the interest continues to rise, but the rates of the previous year are no longer reached. In 2018, China recorded an increase from 17.5 to 19.7 million people (12.6%, in 2017 still 16%) on the slopes, combined with simulators and dry slopes these added up to even 21.1 million people.
In China's winter sports province Heilongjiang in the north-east of the country, no further resorts were built in 2018 in addition to the 124 existing ones. Nonetheless, Heilongjiang's leading position is still unchallenged, with Shandong in second place with 65 resorts. Inner Mongolia experienced a boom with five new ski resorts. This increase is due to the upcoming Chinese National Winter Games held in Mongolia in 2020.
No matter in which province of China winter sports are practiced, ski holidays with overnight stays are still a rarity. In 2018, day trips still account for the majority of activities with around 73 percent. "Not much has changed in this respect, as the availability of chair lifts continues to be the limiting factor. Without chair lifts, a ski resort is not attractive enough to stay for several days," explains Wu. Western standards such as ski areas with several chair lifts are still scarce. For example, only ten of the 149 resorts have four chair lifts.
Nowadays, the Chinese are also prepared to travel abroad for winter sports - especially to Japan. Two out of three Chinese choose their neighbour country as their skiing destination, whereby on average between 1000 and 1500 euros per person are invested in the trip. Above all the age group between 25 and 40 years spends between six and eight days on foreign slopes.
At the end, Wu answered the question of whether Chinese winter sports enthusiasts prefer skiing or snowboarding. For 2018, the trend clearly points in the direction of snowboarding. Last year, 38,000 new boards and 50,000 pairs of new boots were sold, while ski sales stopped at around 15,000 pairs.