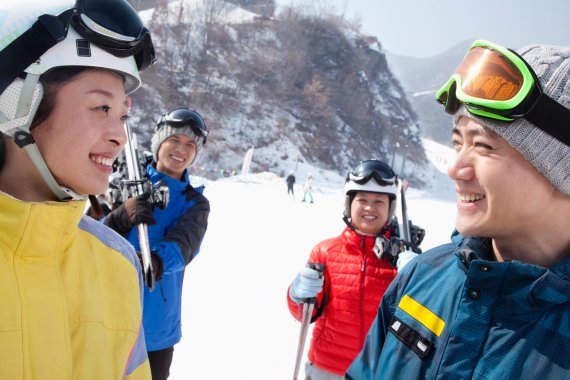 The ISPO BEIJING continues to expand: After the record-breaking year of 2016 (read the final report with all the facts and figures here) the multi-discipline trade fair is already sold out for 2017 – and even more space is to be booked up in the coming years. ISPO.com spoke to head of the trade fair Elena Jasper about plans for the 13th ISPO BEIJING (15-18 February 2017), what conclusions were drawn from last year and how winter sports are developing in China.
Experience the innovation the Asian sports market has to offer at ISPO SHANGHAI 2017, from July 6th to 8th. Get your tickets here! >>>
ISPO.com: Ms Jasper, statistics for the ISPO BEIJING 2016 were extremely encouraging. How are plans for 2017 going, will we see a continuation of this positive trend?
Elena Jasper: We are completely satisfied, as all exhibition space has already been booked up. In addition, the space on the waiting list already totals 300 square meters, booked by both Chinese and international exhibitors. That's why we have already drawn up plans for 2018 and 2019 that will give exhibitors even more space in the China National Convention Center (CNCC).
Will the trade fair relocate to a different Beijing site should the ISPO BEIJING expand further after 2019?I don't think we will have a choice in the long term, given that the CNCC has been designated as the media and broadcasting center for the 2022 Winter Olympics in Beijing. Until 2019, though, we are well positioned in the CNCC.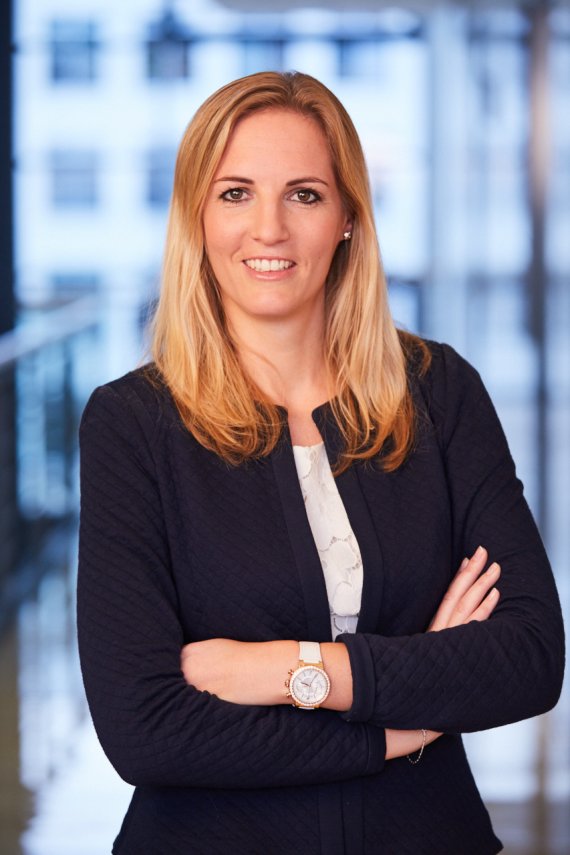 "Many Chinese skiers were not happy with their first trip"
The 2022 Olympics were a defining theme at the ISPO BEIJING 2016. How has the hype surrounding the Olympics developed in the past few months?
The Olympics remain a key topic, however people have now realized how far away the Games actually are. After the buzz of activity following the announcement that Beijing would host the 2022 Winter Olympics, people have now settled down to actually planning and organizing the event. The government has already drafted several programs, however their actual implementation and the winter sports market require a little more time to develop.
Why the hesitant approach toward winter sports?
After several conversations we discovered that many Chinese skiers are not happy with their first trip. Many of them don't have the right clothing for skiing, are given poor advice on site and then find themselves skiing for the first time in their lives wearing jeans and a pair of two-meter-long skis. Not the kind of ski experience you keep in good memory. This is where ISPO BEIJING needs to lay some ground work.
What does this ground work look like in detail?
Infrastructure and development are key elements of winter sports. How are ski resorts designed, how do people get to the winter sport sites, how are ski instructors trained – such questions form the base of sustainable winter sports.  That's the reason we have increased the exhibition space for the ALPITEC trade fair. Only once the ground work has been laid can you move on to step two, implementing products and services. We need to keep reminding ourselves that China still needs to learn winter sports.
Read here: See how ski resorts are planned in China.
What are the other focal points for the ISPO BEIJING 2017?
We are going to emphasize Start-Ups, given that the ISPO services known in Europe don't all exist as such in Asia. One of our goals for next year is to establish services such as ISPO BRANDNEW in China. There will be a Start-Up village for Chinese businesses at the next ISPO BEIJING. The ISPO ACADEMY will be another extremely important component in 2017 and be given a significantly larger platform than the overcrowded lecture series we had at the previous ISPO BEIJING. We once again realized how incredibly popular demand for an exchange of knowledge and know-how is in Asia.
This demand is also mutual. The White Book about the development of winter sports in China, presented at the Asia Pacific Snow Conference for the first time, was a real highlight...
We knew that many people were interested in this area, but were nevertheless surprised by the demand. We will take this into consideration for 2017 and offer exhibitors significantly more trading space. This time, the White Book will be presented in a room with the capacity for at least 200 instead of 50-60 people. It will subsequently be available free of charge in the ISPO SHOP.
Video: See how the ISPO BEIJING 2016 went
What else did the ISPO BEIJING 2016 teach you?
In 2017, there will be significantly more brands at the trade fair, both national and international. With increasing demand and more participants, trading space per exhibitor will therefore necessarily be slightly smaller. The trade fair is progressively being used as a platform for information instead of an order show. A smaller exhibition space per participant is sufficient for networking. The Chinese want to engage in conversation rather than simply mill around a stand.
Do you have any further events planned?
The topic of running remains a very important one in China. We are therefore planning to offer another running forum in cooperation with Runners World.
Aside from the ISPO ACADEMY, ISPO TEXTRENDS and ISPO AWARD, 2017 will see the premiere of the ISPO BEIJING Students Day. Both the Beijing Institute of Fashion Technologies and 20-30 other students will spend a day at the trade fair. Furthermore, there will be five pavilions, each one focusing on one of the following: South Korea, Switzerland, Austria, Czech Republic and Taiwan.
Ski resort tour after the ISPO BEIJING 2017
After some time out in 2016, Gore will return to the ISPO BEIJING in 2017. How significant is the return of such a well-known European brand?
Businesses such as Gore are a huge asset to our unique selling point as an international trade fair. Of course it takes a lot more work to persuade a European business to exhibit at a fair in China than at the ISPO MUNICH. Adding to this is the fact that such a famous business as Gore will be very well-received by the Chinese.
Here you can read about Gore's plans for the Chinese market. 
What will be your personal highlight at the ISPO BEIJING 2017?
I am particularly excited about the newly organized ski resort tour. This event has various activities planned for its participants, including a trip to the resort planned for the 2022 Winter Olympics. The tour will take place straight after the ISPO BEIJING and will last one and a half days.
Read here: Singles Day makes millions in China