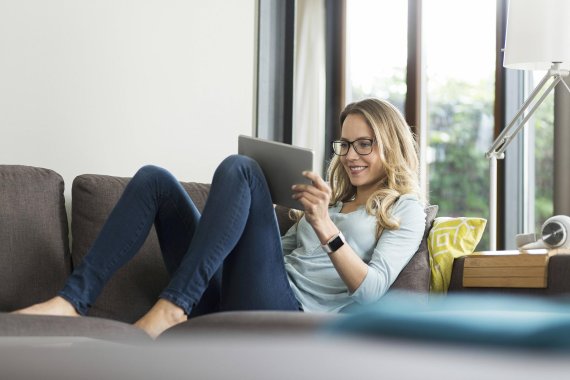 "Sales staff and retailers have to improve their knowledge all the time," says Christoph Rapp, the executive at Messe München in charge of ISPO ACADEMY. "

This is nothing new", he points out, "but the requirements have been increasing as the consumers have improved their knowledge as well. That is why the quality of advice at the point of sale needs to be enhanced. ISPO sees itself as a service provider and – as part of its 360 degree philosophy – now offers new training tools to its customers."
Webinars: Learning Day And Night
The goal of meeting the training needs of sales personnel most effectively is no longer achieved via offline workshops alone. The future of modern learning is online webinars. Vali Ramser, project manager in charge of ISPO ACADEMY, points out that the focus is not necessarily on new product training.

There are already various services available provided by buying groups such as Intersport and Sport 2000, and also by independent agencies such as Sportsella.
"We don't concentrate on product training," Ramser says, "but rather on more visionary questions such as virtual retailing, for example." Therefore, the new tool webinars.ispo.com considers itself a platform for out-of-the-box-thinking. The plan is to prepare retail for the challenges of the future. The platform went live in August 2016.
Intersport To Launch New Online Training Package
On the retail side, larger market players also invest in e-learning to improve sales skills.

Markus Britsch, business unit director of the "Akademie" of Intersport Deutschland, told us that the buying group would implement a complete online training package by Oct. 1. This will cover the affiliated sales points in Germany, Austria, the Czech Republic, Poland, Slovakia and Hungary.
New Target Group: The "Amateurs" At The Sales Front
The new Intersport service for sales staff aims to reach a far larger target group than the sales pros in the stores. The interactive smartphone-compatible package comprises news from the buying group itself, product training, as well as contests to encourage competition between the users of the interactive learning system.

Britsch points out that the new "Intersport Akademie Online" is also designed to help less experienced sales personnel and occasional employees like students.
A more recent trend is the drive to improve the quality of retailing at sales staff level. Leading market players have realized that they have to act now to make themselves fit to weather the increasingly fierce competition.