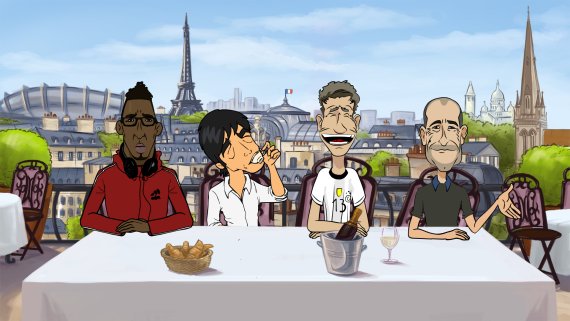 The sports retailer will appear as a presenter in the opener and closer on all 18 of the comedy's broadcast, with more than 1,800 businesses in six European countries. In addition, there will be a trailer sponsorship in the access prime. As part of a content partnership, there are also exclusive exploitation rights to "Höggschde Konzentration" for the retail groups online use.

The Tele 5 comedy follows cartoon versions of national coach Jogi Löw, Thomas Müller, Jerome Boateng, and Mehmet Scholl on their way through the tournament. The German national team, which is going into the European championship as the incumbent World Cup champion, will go up against Poland, the Ukraine, and Northern Ireland in the group stage.
Read more about the competing bids for the DFB jersey here.
"The EC 2016 is an important topic for us, not just as a sports shop of licensed products of the UEFA EURO 2016. The cooperation with Tele 5 makes it possible for use to play in a relevant way on the digital channel and social media, and to draw attention to the Intersport brand," says David Tews, Head of Marketing.