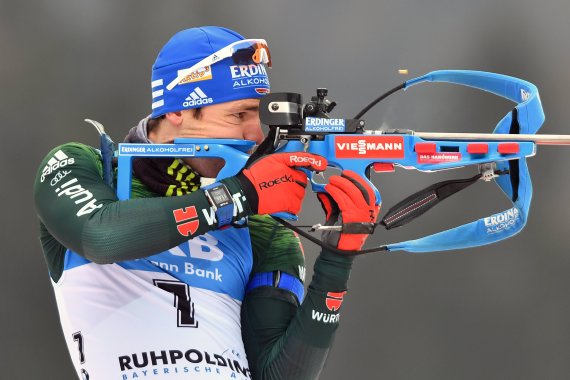 The Biathlon World Cup 2020/21 comprises a total of 68 races over a total of ten race weekends from 28 November 2020 in Kontiolahti to 21 March 2021 in Oslo. In addition, the Biathlon World Cup will be held in Pokljuka, Slovenia, from February 10-21, 2021.
The annual World Team Challenge, which in the past 18 years was held in the Arena auf Schalke in Gelsenkirchen, will take place this winter on 28 December in the Chiemgau-Arena in Ruhpolding.
Due to the Corona pandemic, three World Cup venues originally planned are no longer on the racing calendar. They are replaced as follows:
December 3-6, 2020: Kontiolahti to replace Östersund

17-20 December 2020: Hochfilzen to replace Annecy / Le Grand-Bornand

13-17 January 2021: Oberhof as replacement for Ruhpolding
This means that Kontiolahti, Hochfilzen and Oberhof will each host two consecutive World Cup weekends. This is to avoid unnecessary travels and to ensure the health of the participants. According to the organizers, the competitions in Oberhof will take place without spectators. Depending on the corona situation, there may be further changes at short notice.
Furthermore, the IBU has adapted the competition rules: Instead of two strikeouts there will be four this season. In addition, this time there will also be elimination results for the nations and the disciplines.
With the end of Martin Fourcade's career, the toughest competitor of the reigning World Cup champion Johannes Thingnes Boe is out of the race. With the World Cup third of the previous season, Quentin Fillon Maillet, as well as Emilien Jacquelin and Simon Desthieux, France still has some top athletes. From a German point of view, Benedikt Doll, Arnd Peiffer and Johannes Kühn are the most promising starters.
In the women's race, the Italian Dorothea Wierer is the top favourite as titleholder. Her pursuers from last year, Tiril Eckhoff (Norway), Denise Herrmann (Germany) and Hanna Öberg (Sweden), are likely to be among the front runners in 2020/2021 as well.
28 - 29 November: Kontiolahti (Finland)

3 - 6 December: Kontiolahti (replacement for Östersund)

11 - 13 December: Hochfilzen (Austria)

17 - 20 December: Hochfilzen (replacement for Annecy/Le Grand-Bornand)

28 December: World Team Challenge in Ruhpolding (Germany)

7 - 10 January: Oberhof (Germany)

13 - 17 January: Oberhof (replacement for Ruhpolding)

21 - 24 January 2021: Antholz (Italy).

10 - 21 February: Biathlon World Championship in Pokljuka (Slovenia)

26 February to 1 March: Beijing (China)

11 - 14 March: Nove Mesto (Czech Republic)

18 - 21 March: Oslo (Norway)