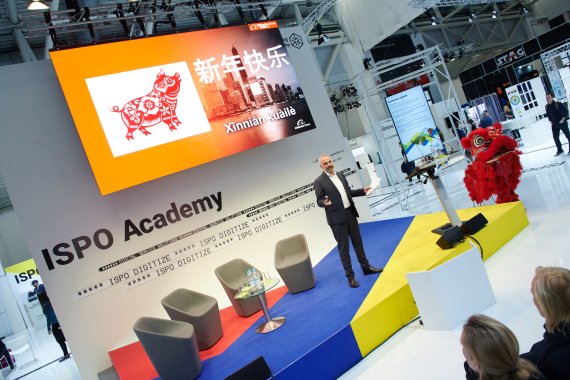 "Happy new year" - anyone who arrived by subway on the third day of ISPO Munich 2019, might have been surprised about the big banners on the way to the fair entrance. Of course, the banners are no negligence on the part of Messe München; on the contrary, they are an expression of special esteem for their guests from China.
"A Happy new year" - with these words Klaus Dittrich also opened the China Deep Dive Conference. "Today the Year of the Pig has begun for all Chinese, a year that stands for wealth, happiness and satisfaction. This is a wonderful omen for all our activities", said the Chairman of the Board of Management of Messe München GmbH.
Klaus Dittrich leaves no doubt about the fact that ISPO and China fit together perfectly: "ISPO is no stranger in China, we started there 15 years ago with a trade fair. Meanwhile there are even two: ISPO Beijing covers the winter sports market, the ISPO Shanghai takes care of the sports in summer."
At present, sales of sporting goods account for only one percent of China's gross domestic product. The volume in 2017 conducted around 285 billion euros, by 2025 it should already be around 650 billion euros.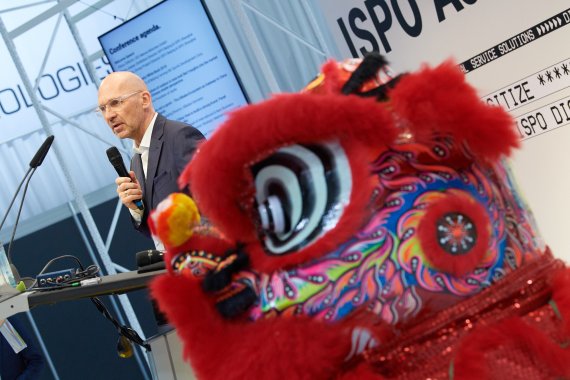 China has a rapidly growing middle class that is open to Western brand products and technical innovations - as Karl Wehner, Managing Director of Alibaba Germany, revealed at the China Deep Dive Conference. "The middle class in China currently numbers about 300 million people, in five years it will be 600 million."
Another breathtaking figure: "There are currently 102 cities in China with over one million inhabitants. There will persumably be 220 in ten years," said Wehner.
ISPO.com has recorded five more top facts about the Chinese sports market for you:
In 2018, there were 742 ski resorts in China, ten years earlier there were only 235. Benny Wu, CEO of Beijing Carving Ski Sports, brought these and many other exciting facts with him.
Compared to traditional ski nations, the proportion of skiers in the Chinese population is still low. But this is changing rapidly. Benny Wu believes it is possible that the total number of visitors to all ski resorts in China could be around 50 million by 2030. Although the figure is currently only 19.7 million, a decade ago it was just a quarter (2008: 5 million).
China's political leadership has clearly committed itself to making sports and fitness more palatable to the population. In 2015, "Fitness for All" became part of the national strategy. The goal: 500 million Chinese are to become regular athletes by 2025.
Daniel Lin, Vice President of Sanfo, reported in his presentation that his countrymen had become enthusiastic runners. "We're organizing more and more races," said the representative of the Chinese retailer, "recently there were twelve races with more than 200,000 participants."
In fact, China is experiencing a running boom. Until a few years ago, there were hardly any marathons in the big cities, but by the end of 2018 more than 70 percent of Chinese cities had organized at least one marathon race at the prefecture level, according to the China Athletics Association.
Sanfo also made good experiences with outdoor camps for children. "We want children to have fun moving around outside," said Daniel Lin. Because only those who are introduced to sports at an early stage will later become potential sports article consumers.
Alibaba representative Karl Wehner impressively demonstrated how the analogue shopping experience can be enriched with digital links, by showing a video about the Intersport megastore in Beijing.
This sports shop was built together with Alibaba's online marketplace Tmall. QR and bar codes on sports goods, for instance, can be easily scanned with a mobile phone, and all information about the product appears on the screen.
"The one who does not want to decide immediately, can put this product simply into its virtual purchase list and place the order later from at home, explains Wehner. The Alibaba companies deliver 69 million parcels - every day!
Laptops hardly play a role in China, Wehner explained. About 90 percent access the Alibaba services mobile, i.e. with a smartphone. "A few years ago, I reported to a Chinese colleague that one of our shops was not optimally displayed on my laptop - I was only laughed at," said Wehner, "I won't make that mistake again."
The smartphone accompanies the Chinese through the day. With Alipay, Alibaba's payment platform, everything could be arranged very easily, said Wehner: "From calling a taxi to paying the restaurant bill", anything is possible with a mobile phone.
The different structure of mobile websites is also interesting, reported Wehner. In China, they are equipped with almost infinite content, so that you can theoretically scroll for minutes.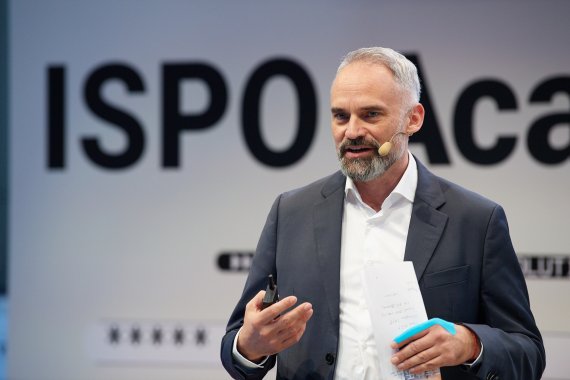 German athletes are extremely well known and popular in China - and that is not only true for table tennis star Timo Boll. On their trips to China, German soccer clubs are experiencing a gigantic rush of fans. No wonder that clubs want to use their popularity in the most populous country also economically.
At the ISPO Beijing, seven Bundesliga soccer clubs presented themselves on the newly created Soccer Activation Area. At the China Deep Dive Conference, Björn Endter (FC Schalke 04), Conrad Ziesch (Alba Berlin) and Benedikt Scholz (Borussia Dortmund) shared their insights on brand positioning with the audience.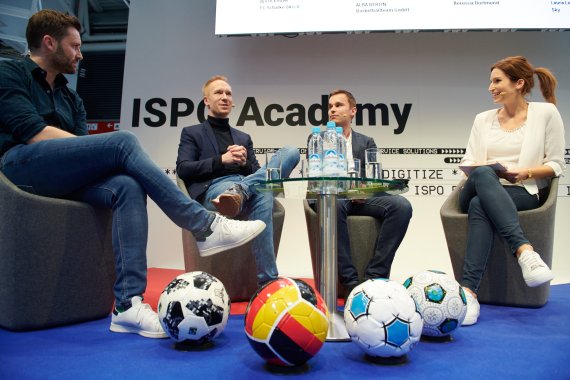 After three exciting hours, the clear conclusion is: China is a highly attractive growth market for the entire sports industry. "But we are well aware that many companies are hesitant to venture into the Chinese market," said Elena Jasper, Exhibition Director ISPO Beijing & ISPO Shanghai.
With the Market Introduction Program ISPO therefore offers competent support. This consists essentially of a two-day seminar in which top speakers give insights into the peculiarities of the Chinese sports market and tips. "This offer is aimed at everyone, not just exhibitors," Elena Jasper explained.
Alibaba manager Karl Wehner is also aware that entering the Chinese sports market is not easy for European brands. "It's a marathon, not a sprint," Wehner said. Trade fair boss Klaus Dittrich is therefore pleased "that ISPO started early".