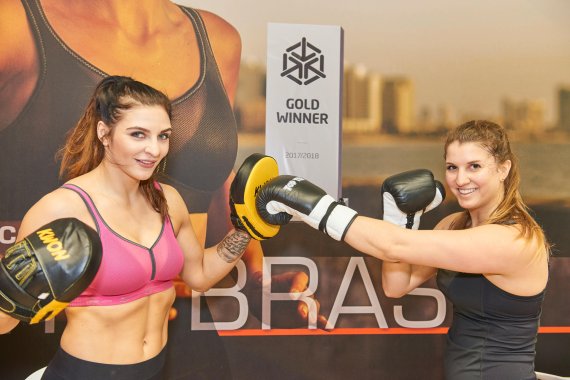 Interested in the Experts4WomenTour? This trade fair panel discussion takes place twice a day at ISPO MUNICH 2017 >>>>

Over 20 women already registered for the first ISPO Experts4Women Tour on the first day of the fair. Among them were graphic designers, reporters, bloggers, but also product developers and marketing experts. The topic is getting attention, even with the companies – over 20 brands will present their products and strategies for the female customer base over the course of ISPO MUNICH. The brands K2, Lowa, Deuter, Anita, and Kari Traa will also be there for the first panel.

Taking initiative in the topic of women

"Naturally, we have every shoe in men's and women's models," says Dennis Loskot from Retail Marketing at Lowa. Only the shoes for the high mountaineering sector are unisex. Ultimately, women's feet are different than men's; he then explains why a women's shoe is usually not only lighter, but sometimes also fitted with a different sole, different material, or an extra heel pad. The developers at Lowa would naturally also have other lasts for women's shoes.

"Of course, when it comes to colors, you women are naturally more adventurous," says Loskot "This is where we offer the female clientele with much more, too." For Lowa, the decision between men's and women's products has for the past few years been "a matter of course. But," Loskot also admits, "there's still room for improvement with communication." Specifically, that means that Lowa has recognized the topic from a marketing viewpoint, wants to take initiative, and wants to expand communication aimed specifically at women.

Brand recognition is valuable for women's products

At Dieter, the specialist for backpacks, every model is also available as a men's version and the so-called SL version for women. "But until it was ready," says Angela Vögele, press spokesperson at Dieter, "we had some battles to fight." By now the women's backpacks with the characteristic yellow flower, which also acts as a hair scrunchie, have been established, and the customers appreciate and even reorder this brand recognition symbol, Vögele explains.

Deuter has achieved high brand recognition with this symbol, which also pays into the brand. The women's products by ski and snowboard manufacturer K2 are also marked with a special symbol – a pink ribbon. There's even more behind this one: K2 wants to use it to raise awareness for the topic of breast cancer, and collects donations for research in this field.

Communication on new product innovations

As the first ski manufacturer to develop women-specific skis, the target group has been unique sector, both in development and in communication, for quite some time. K2 marketing expert Simone Adelwart says, "We're making our communication more and more dependent on our product innovations. This year's example is a new ski line for men." Next year, she was able to reveal, the communicative focus will continue to be focused on women.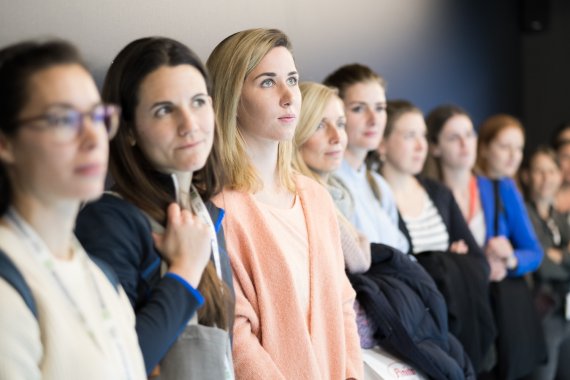 At Anita, manufacturer of women's underwear, that's naturally a matter of course. Anita Active, which supplies the sports underwear segment, was introduced in the 1990s, has grown consistently, and is now one of the most successful segments. Anita product designers are constantly working on, for example, further improving sports bras. Detailed work is required, something also confirmed by the representatives of other brands.

Read here: Companies Are Turning Participants Into Brand Ambassadors.
Kari Traa successful with female personnel

Details of what sport women like also come to the attention of Kari Traa. The brand was founded about 15 years ago by – Kari Traa, the Norwegian Olympic champion in moguls skiing. At first there were homemade hats, then base layers, and now the brand cover nearly the entire spectrum of outdoor/fitness clothes for women. "The clothes should be colorful with a contemporary design, and yet still be functional," says Laura Heisig, spokesperson for Kari Traa.

That this works can be seen in the growth figures, especially in the home market of Norway. Here, Kari Traa is the market leader for base layers for women, and has dethroned Nike in the women's fitness sector. The secret to their success? "Maybe it's that the great majority of the employees at Kari Traa are women!" Heisig says and laughs.