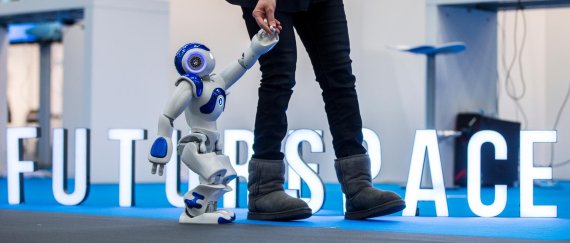 "Artificial intelligence", a term created by the IT sector, has quickly become a new buzzword. Many experts believe that AI is the next big step in retail's transformation process. But what is artificial intelligence, and above all: Why does retail need it?
AI: Data-driven Decisions
In order to be classed as artificial intelligence (AI), software must fulfill several criteria:

It must be capable of drawing its own conclusions in relation to certain goals, and it must engage in a process of continual learning from experience and continual self-optimization. Ideally, the software will produce data from this and interact with people and systems in a natural manner, for example through language.

Reap the benefits of the Crowd's innovative power for your company: ISPO OPEN INNOVATION brings brands and customers together >>>
So what is the goal? For AI to use data to make better, more informed, and faster decisions from complex connections and to react to changes in real-time. As the saying goes in the IT world: "Everything that can be digitized will be digitized." Make way for Intelligence.

Quoting a current survey, the trade journal IT-Business states that more than half of all IT decision makers questioned have been engaging with such technologies. AI brings great promise with it and we are only just beginning to see the extent of its disruptive power.
Chat Bots and Forecasting Systems
One of the best known applications of AI is its use in so-called chat and service bots. These are intelligent programs able to engage with customers, for example to answer questions about product details, a delivery, or returns, in an online store's live chat. Nowadays, it is difficult to decide whether your questions are being answered by a real human or a machine. 
One application that works both in online and offline trade is the use of AI in intelligent forecasting systems. Previously, retailers were only able to predict (more or less) which products would be particularly popular with customers using sales figures. These days, AI is capable of developing much more accurate scenarios to facilitate a more accurate prediction of the sales potential of certain products.

Ideally, retailers will know what customers want before they know it themselves.
North Face and Under Armour Test IBM's Watson.
"Watson", IBM's AI solution, which is currently being tested in the online stores of The North Face and Under Armour, among others, is able to personalize these rules and incorporate external data in real-time.

"So Watson might know that product A works better in poor weather than another, or than product B is very popular with customers who are very active on Facebook," Marilies Rumpold-Preining, IBM Watson Customer Engagement Executive, explains.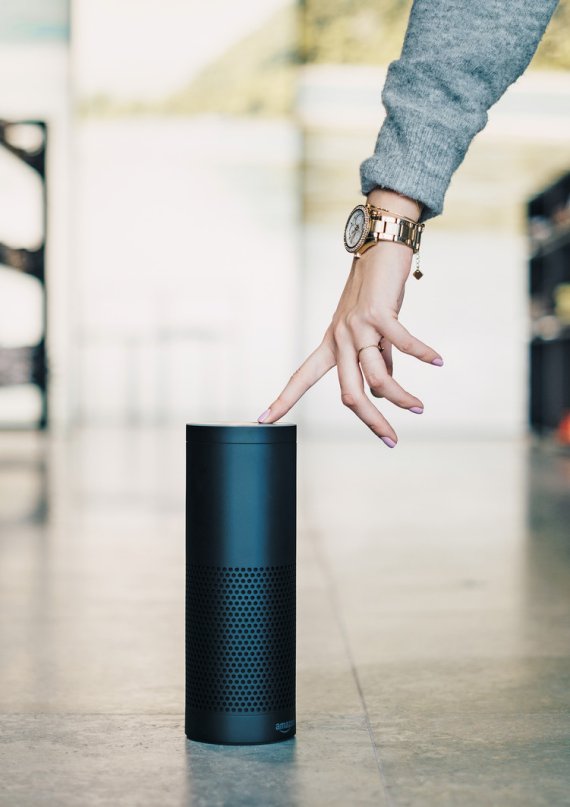 "Watson is able to process large volumes of data and is thus simply capable of creating new correlations and generating new ideas that even an experienced marketer wouldn't think of that quickly."

In addition, AI has the benefit of designing sales pitches and customizing them according to content, frequency, and channel. Another use is identifying faults in online stores and marketing campaigns.

One campaign that attracted a great deal of attention was "Project Muze", a joint creation launched last fall by Zalando and Google. Both parties were out to use AI to develop individual fashion looks, tailor-made for each user.

The project not only aimed to suggest a range of existing products, but also to design new ones. Under Armour is using the technology as a foundation for its new Health Box, a personalized fitness system that allows customers to measure, depict, and even manage their own well-being.
Pants Specialist Alberto Uses Amazon's Alexa 
We have all become used to IT-based services being restricted to screens and keyboards. Amazon Echo, Amazon's AI assistance system, opens up the possibility of using your own voice to use its services. First trial runs are also being conducted in stationary trading.

German pants specialist Alberto – predominantly represented in sports retail with Alberto Golf – has been using Amazon Echo for a few weeks now in its new Concept Store in Mönchengladbach (Germany). The device looks like a loudspeaker and responds to the name of "Alexa."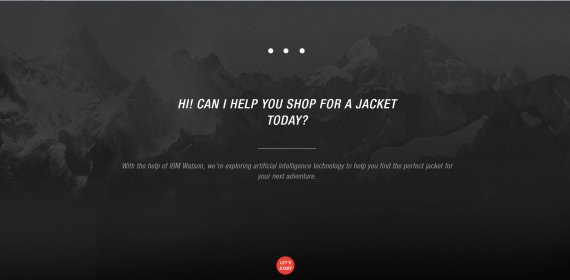 "What is exciting for us is finding out which questions customers ask," Marco Lanowy, Associate CEO of the pants specialist, explains. This investment allows Alberto a direct insight into customers' needs and where there is room for improvement.

Whenever answers cannot be provided, Alberto adds new answers to the system. Alexa is therefore in a perpetual state of learning, transforming into an intelligent database of knowledge for customers and staff alike.

The device is not only able to answer specific questions with information provided by Alberto, but also to draw on data from the internet. "Alexa has been very well received," says Lanowy. Retailers such as Saturn are also testing the use of voice-operated robots.
Jens-Uwe Meyer: Digitization Requires Swift Action
"Our era belongs to those who make things happen, who bring about change," says Jens-Uwe Meyer, one of Germany's most renowned innovation masterminds. Swift action and the process of trial and error are called for over lengthy analyses.

Read here: Interview with future market researcher Jens-Uwe Meyer here:  "Develop today what people will want tomorrow"