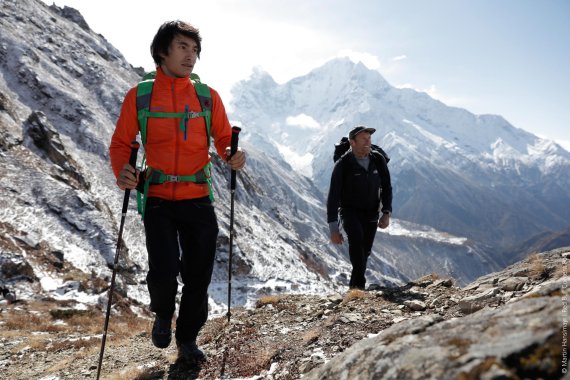 ISPO.com: Ms. Hou, how will the Chinese outdoor sports market evolve in the next five years?
Catherine Hou: The development can be described with two words: careful and optimistic. Optimistic because, in light of the growing standard of living, more and more people are practicing outdoor sports, which brings with it good market potential.
Want to get to know the Chinese sports market on the ground? Get your tickets for ISPO SHANGHAI 2017 here! >>>
And "careful"?
The Chinese economy has been growing rapidly for nearly 30 years. Nevertheless that growth has slackened recently, and at the same time the competition gets harder and harder. This is also true for the outdoor market.
Outdoor sports are becoming more and more popular in China
How would you describe the future of the Chinese outdoor sports market?
I assume that there will be four major trends:

1. Continuing segmentation
The variants in the outdoor sector are becoming more versatile: by now climbing, running, winter sports, cycling, etc. are becoming more and more popular in China and getting more attention. Moreover, variants are quickly evolving further that represent more niche segments, such as skateboarding, extreme sports, family camping, and cross-country skiing. The diversification of consumer wishes led to a more significant market segmentation with more market potential.
2.     Crossing boundaries and incorporation
The boundaries between travel, sports, and outdoor are becoming increasingly blurred, and the activities are no longer considered in an isolated way. Admittedly, there is still a rivalry and competition between the three markets, but the separation between outdoor travel, outdoor sports, and sports travel has since become more difficult to carry out for many products. Their similarities offer new possibilities.
3.     Environmental protection and health
People in China are paying increasing attention to aspects of environmental protection and everyday health, and not just in the topic of outdoor. These needs frequently offer new business opportunities.
4.     Service and experience
Virtual products, such as service and experience products, are becoming more and more popular in light of some brands' development strategies – because consumers recognizes these needs for themselves. That also means growth possibilities for the outdoor sports market in China.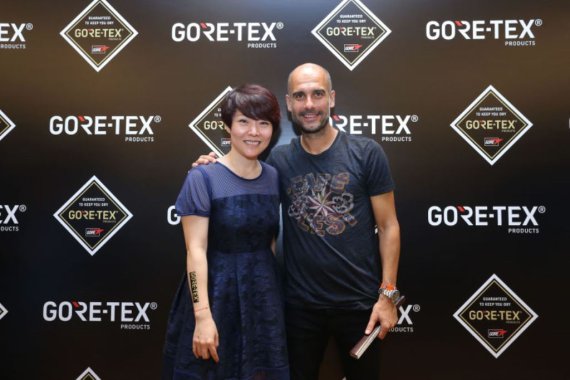 What focuses does Gore-Tex have in the Chinese market, what development options do you see for your brand?
We're allowing for four main directions of development for the future:
1. Increase in brand awareness
Gore-Tex has built up a very good reputation for itself in the outdoor community. The challenges for our further development lie in increasing Gore-Tex brand awareness in the overall population. To that end, we first have to promote brand awareness in the general public.
2. Innovation and technology
For us, the DNA of Gore-Tex consists of the right amount of innovation and technology. Research and development for new technologies have acquired major significance in Gore's global corporate strategy. We'll be able to bring our new technology into market launch processes more quickly than was previously the case. This is also one of the essential reasons why we have kept a leading position in the industry.
3.  Expansion of the business division
For the past 20 years, Gore-Tex has always promoted the development and growth of outdoor sports in the Chinese market. However, in the past we concentrated more on core sports like hiking, cross-country skiing, and climbing. In the future, we will further develop in terms of outdoor hobby activities and urban outdoor sports, and expand the product ranges for outdoor sports travel and in the running market.
4. Cooperation with customers
Through B2B, we supply our products to the end consumers via our customers. In the future, we'll continue to concentrate on the close cooperation with existing international brands, maintaining them, and stronger supporting the business with local Chinese brand customers.
China: A market with future potential
The winter sports consumer market is experiencing increasing growth year after year. What plans is Gore-Tex following here?
We're continuously placing our focus on the winter sports market. However, it's still a relatively small market with a small consumer group. By promoting winter sports through national policy and through the preparation for the 2022 Winter Olympic Games in Beijing, we're expecting the market to evolve quickly and have big future potential. We're also involved in closely coordinating this with retail.
How do you estimate the more and more popular market for running?
The market for running will become bigger in the future. For Gore-Tex, running has already been part of the global strategic plan for some years now. We're conducting the market launch of a groundbreaking technology for the running shoe market, "Invisible Fit." We'll present further details on that at ISPO BEIJING 2017. We've already begun a consumer survey for the Chinese market.
E.O.F.T. 16/17 | DOWN TO NOTHING

For European Outdoor Film Tour (E.O.F.T.) Hilaree O'Neill, Renan Ozturk, Mark Jenkins , Emily Harrington and Cory Richards attempted to summit an obscure peak in Myanmar (Hkakabo Razi) to determine if it is Southeast Asia's highest point. A good deal of equipment and food had to be left behind. And with every metre gained in altitude it becomes more and more obvious, that it's not just hunger that's sapping team morale. #myeoft #Mammut #GORETEX #BMW #xDrive #GotoReunion Mammut Deutschland GORE-TEX Products Europe GoPro Insel La Reunion ZEISS Outdoor Wikinger Reisen Visit Utah Casio BMW Deutschland

Posted by European Outdoor Film Tour - EOFT on Friday, October 28, 2016
Gore: "Innovation revolution" at ISPO BEIJING 
How did the idea come about at Gore to found the Outdoor Event Alliance by Gore-Tex Business College?
We initiated the Gore-Tex Business College program in April of 2015. In March of this year, we officially founded the Outdoor Event Alliance of the Gore-Tex Business College together with seven top business colleges in China (including Peking University, Tsinghua University, CEIBS, etc.). We hope that we can swap ideas with the "right people" to spread our outdoor sports philosophies.
What do you still want to get moving at ISPO BEIJING 2017?
As a long-time partner of ISPO, our new technologies will be presented at ISPO BEIJING 2017. I can reveal that this technology will definitely be a typical Gore innovation revolution in the Chinese market. Next spring and summer, Gore-Tex will also simultaneously introduce new brand advertising across the entire world. 
You can also benefit from ISPO SHANGHAI 2017: You can get your tickets here >>>>