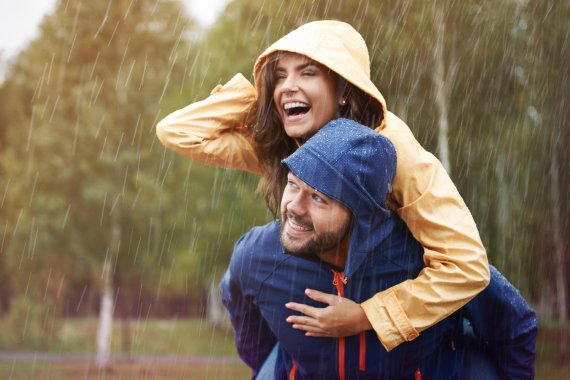 Companies are using weather and location targeting more and more to place targeted advertising. For example, the music streaming service Spotify: as part of a campaign with outdoor outfitter The North Face, Spotify only offers the song "No Nee Ta Slode Aln" by White Denim, which The North Face uses to advertise a rain jacket, in US regions where it's currently raining.
Job vacancies in the sports business: Click here to see the job board offers >>>
When an especially high number of hikers, climbers, and mountain bikers hit the road to the mountains on weekends with nice weather, I as an outdoor marketeer can place my out-of-home advertising – that is, placards – along the most popular routes. Or, I can place targeted online advertisements on the smartphones of travelers on these routes. Advertising that's then based on these movement patters is known as geomarketing.
In three points, our practical experts Andy Gugenheimer (head of sportyjob.com and cooperation partner of the ISPO Job Market) and Gunther Schnatmann (recruitment consultant specializing in marketing and online) will explain which geo and weather skills applicants can use to score the most points for marketing at the major outdoor firms.
1. Research consumer behavior – in any weather
There is a lot of reliable data on who buys what, where and when, and in what climate conditions, today – thanks to consistent online consumer usage. This is determined by market research firms like the Society for Consumption Research (Gesellschaft für Konsumforschung, GfK).
Or by xAd, which has analyzed the passerby streams of more than 600 million people worldwide. The result: The weather – especially when it's bad – influences the revenues of stationary businesses.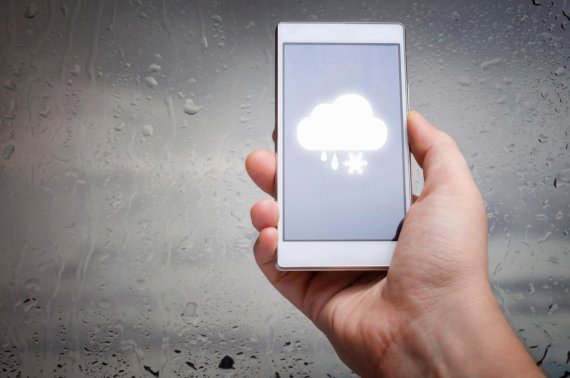 Total visits to shops were nine percent lower in bad weather than on average, and six percent higher in good weather. By contrast, outdoor clothing sales benefit from bad weather: "The industry is very weather-dependent. Weatherproof clothing sells much better in below-freezing temperatures and rain than in mild weather – like in the winter of 2013/2014," identified versandhausberater.de.
"Being familiar with these kinds of studies and drawing the right conclusions, and preferably having done an internship with one of the major geomarket researchers, are a significant plus in applying for a marketing job at outdoor companies," says Andy Gugenheimer. So, better to get started on the topic now rather than later! 
2. Link geomarketing and target group
Outdoor clothing is in fashion with a broad swatch of the population. But high-quality brands with shoes starting at 250 and jackets for 500 euros will continue to aim at well-funded target groups that are physically active and indulge themselves in the best quality. "Nabbing" them begins in the environment where this target feels "at home." 
In which districts is purchasing power high, where is there an especially high number of single and two-person households? Where are new SUVs and cabrios frequently licensed?
There are also service providers for preparing this data who utilize information from statistical offices and authorities and use it to develop clearly outlined maps with target group focus points for the respective brands and products. The target groups sees the right kind of advertising at the next bus stop, for example.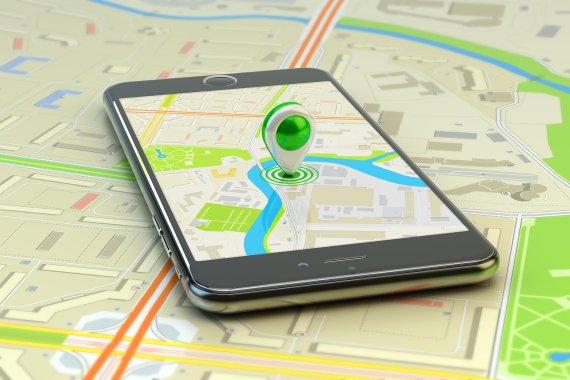 Sports job specialist Gugenheimer: "In the outdoor industry especially, people who only have a superficial understanding of geomarketing or rely solely on service providers won't score very many points. Applicants should already know the intricacies of data analysis and be able to link the results regarding their target group in such a way that the greatest possible ad success is achieved."
That means: Even lateral entrants should know the outdoor clientele in this industry well. A good "crash course" for this is ISPO, or the outdoor trade fair in Friedrichshafen, Germany.
3. Apply creativity in keeping with the time 
A campaign by ProSiebeSat.1 marketer SevenOne Media for the new 'Baywatch' film capitalized on weather and geomarketing. The current weather in the respective region influences the broadcast of the spot via addressable TV for new smart TV devices – the 'Baywatch' stars wear weatherproof jackets when it rains and scanty beachwear when it's sunny.
The technical possibilities for accounting for weather and location are also growing. Here, shrewd marketing managers need to keep pace with the digital times and simultaneously be able to utilize these new options creatively.
Ad experts Schnatmann: "The connections are manifold. TV, apps, weather websites, and one's own e-commerce including Google linkage offer diverse variation options for how consumers can be reached, interested, and inspired to buy with creative, informative messages!" 
Ultimately, weather and geodata are welcome tools for outdoor marketers that are worth using. Forging successful campaigns from them, however, also requires the classic marketing virtues of "strategic thinking" and "creativity."