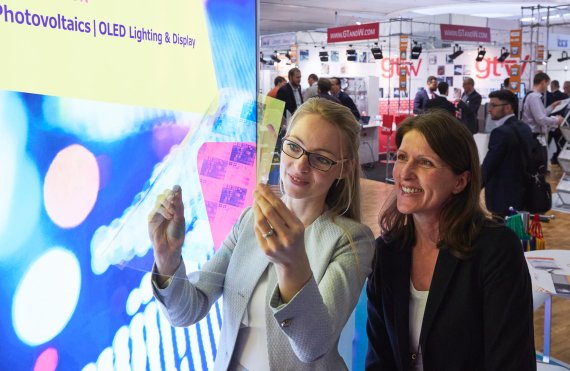 Wearables are at the moment for most people fitness trackers and smartwatches that provide us with data for our workouts.

Forward thinkers from the cross industry, however, are thinking much bigger. They're thinking about printed electronics, that is ,for example, electronics that athletes wear integrated into their functional clothing.

Did you know? You can even find the right webinar on the topic of printed electronics and sports at the ISPO ACADEMY. Register now >>>
One expert in this area is Wolfgang Mildner, chairman of the LOPEC, the trade fair for printed electronics, and owner of the technology management company MSW. He analyzed the future of wearables for ISPO.com, and even drew a couple of key take-aways from the sports industry for companies.  
ISPO.com: 'Wearables' is a very broadly defined term, what is it precisely that you understand it to mean?
Wolfgang Mildner: If you take the word 'wearables' really seriously – that is, you can wear them – then they're things that you wear directly on your body. But these days it also designates devices you wear near your body – fitness watches, etc.

At the moment, technology still hasn't gotten far enough that wearables can always be worn directly on the body, integrated into textiles for example. We're already seeing that we're in the midst of that development, and we can still expect much more in the wearables field. Regardless of whether it's data collection for amateur athletes, professionals, or even for the medical sector.  
So what can I measure with wearables in total?
With wearables in the narrower sense, for example, you can measure temperature, moisture, pulse, and heartbeat.

Apple – according to all accounts – is said to already be working on ways to determine blood sugar levels with wearables to help people with diabetes. Ways to indicate oxygen content in the blood are also being worked on.
Of course there will be different solutions, depending on the respective target group. And, naturally, the time horizon is often different. Solutions are already being put into use in professional sports that would be much too expensive for everyday use. 
Wearables: Usability is crucial.
How far do you think the development will have gotten in five years?
I believe that the measurement values are on the one side, the data and the multitude of sensors. A lot is already possible here.

On the other side, it's crucial that the entire thing is user-friendly. What we'll see in the next five years is that the sensor technology will get thinner and thinner, more and more flexible, and thus more and more portable.
Then comes the next challenge for the industry, and the step after that: Thin and flexible still is not enough. A wearable is only especially good when it's stretchy and integrated into clothing, and adjusts to the body.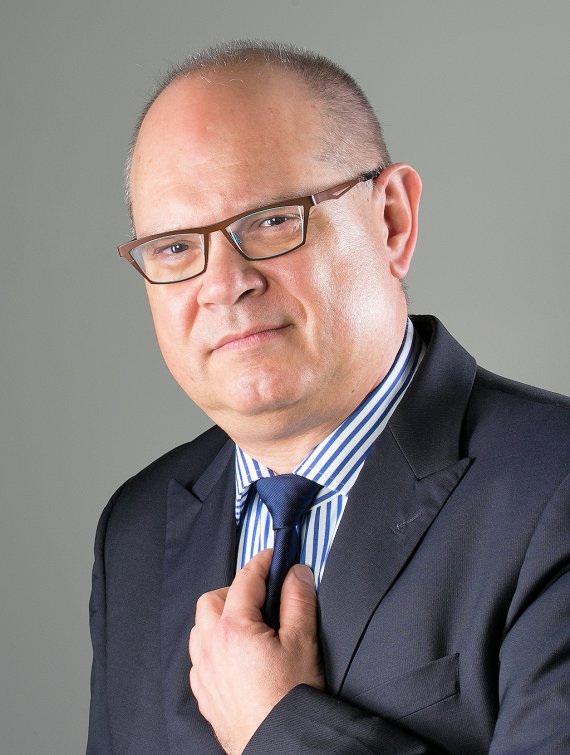 Read here: How printed electronics are viewed in the sports industry >>>
Then add to that the topic washability...
Of course. I've actually spoken with institutes who say that we can already wash them 30 times, and now we want to get that even higher. Another important point in this context is the topic of "end of life." So can I just throw a wearable away like that? For example, can I just detach parts that need to be recycled?
That also still needs good concepts that need to be embedded into the design from the outset. When it comes to the topic of energy, batteries that is, it's important that they're removable. In the end, I can't wash or just throw away batteries. The challenge, besides the application, is also user friendliness. 
Cross industry connects
Then, in the development, that is when the application-oriented sports industry and highly technology-driven companies meet...
I believe that this is often where the biggest hurdles are. If products are meant to be developed quickly and in good quality, these two industries need to begin talking to each other, as soon as possible. Then they can determine what's possible on one hand, and what the challenges are on the other. That can only be figured out in a dialogue. 
Nevertheless, experts with entirely different training and backgrounds will have to talk to one another. That's not the norm, but it is very appealing. And the cross-industry approach conveys that, too: experts from different worlds being brought together.

That is also why it's so important that companies, especially from the user side, jump on this bandwagon to learn, help shape things, and set the agenda. 
At the World Manufacturers Forum of the World Federation of the Sporting Goods Industry in November, the topic of printed electronics is an important part of the agenda and, for example, there will also be a cross-industry exchange with Productronica . So, where can companies in the sporting goods industry learn even more to get into contact with potential partners?
My suggestion would be attending events like the LOPEC, the trade fair for printed electronics, for example. There, you can listen to lectures and get a market overview. Then you can get into contact not just with individual firms, but with so-called platforms or networks that will then pass things on accordingly.

A very specific example is the OEA, which is an industrial association with 230 members, an international network of suppliers for printed electronics. The association can organize the dialogue as a contact partner. There's also an OEA trade directory available for download.
Printed electronics help an ageing society
Is it really sensible to invest in this field of printed electronics, and wearables in the narrow sense?
In point of fact, I keep hearing that it's still too soon. But I believe that it's not too soon to discuss the topic. That's because worlds really are colliding with technology companies and the sports industry.

It's also a matter of getting to know other industries and establishing networks. Only then I can determine when it is the right time to properly get started in the business. But I can only make this decision when I, at the very least, have an overview. That is why I would advise every company to get acquainted with this field today.
In conclusion: What potential application from the cross industry should, in your very personal opinion, be hitting the market as soon as possible?
That is an application that's currently already being tested. We do have an ageing society, I personally think of my father, for whom I'd like to have an undershirt that can say very early on, 'Wait a second, something's not right with your blood pressure or heartbeat.' The wearable should then report that automatically and in good time. 
Did you know? You can even find the right webinar on the topic of printable electronics and sports at the ISPO ACADEMY. Register now >>>
VIDEO: Wearables at ISPO MUNICH 2017