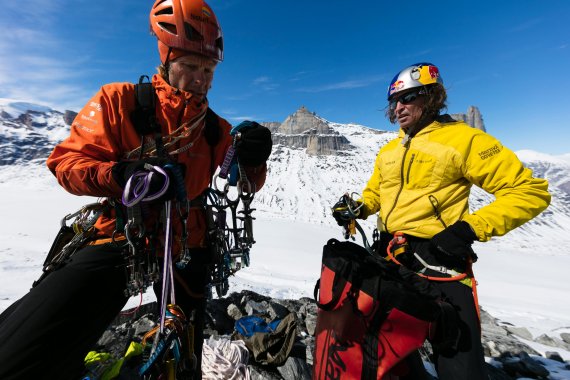 Despite the defeat of his countrymen in the Euro Final to Portugal, Yannick Morat, president of Frasteya Retail Group, still felt the football fever, when he presented the report of the European Outdoor Group. "How the sport brings people together, how it thrills people!" gushed the Frenchman. He also explained: "Everyone has played football, and that connects us."

And it is exactly this experience that must be transferred to the outdoor industry concludes Morat: "We need this enthusiasm again. We must ensure that our children get outside again, that they move, climb, hike, that the outdoor experiences become more attractive. Then we will get back the awareness that we need."
The outdoor industry is experiencing only restrained growth
After years of growth, up to a double-digit increase, the industry now has to deal with stagnation. "The market is doing okay," was EOG President John Jansen's most positive statement (here in an interview with John Jansen), when he presented his industry report on the first day of the "OutDoor Friedrichshafen" trade fair. "We no longer have the good figures of the previous years, but there is growth."

There has been a European average of 2.1 percent growth according to the EOG, however this is only because Russia has not been included. "The Russian market is having a negative impact," says Jensen. In concrete terms: If the Russian figures are included, the growth reduces to 1.7 percent.

turnover of 5.33 billion euros.
The most important national markets, France (2.5% growth) and Germany 2.2%) can report a slightly above-average growth; the UK market, which is also important, has seen growth of 1.8 percent below the average.
46 percent of revenues were made in the first half year, and 54 percent with autumn and winter collection.
The strongest segments in terms of sales were clothing with 2.7 billion and footwear with 1.5 billion, but stagnation is also clear with growth of only 1.2 percent in clothing. In comparison: In the field of backpacks, the field which grew the most, there was an increase of 3.5 %.
Stagnation in the outdoor sector: Is only the mild winter to blame? 
John Jansen speaks of the challenge of a "difficult market". A study of the causes of course showed that the weather, with a far too long and far too mild winter for the second consecutive year, played a role. "The market is strong, it has shown a lot of resilience," says Frasteya President Yannick Morat.

"Winter came so late, that sales really only took place in February and March," says EOG General Secretary Mark Held, who also found positive aspects of the market study: "We received optimistic feedback for 2016, 80 percent of our members have seen positive development in 2016."
The EOG obtained data from 111 brands from over 20 European countries and asked them for a forecast for 2016 based on their experiences in the first two quarters.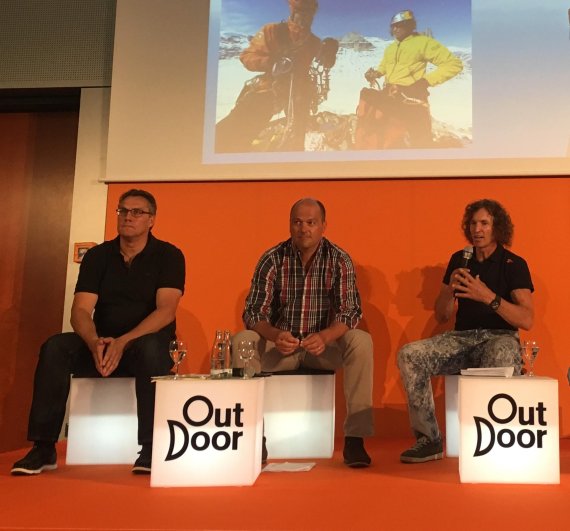 Prospects for the outdoor sector: The expectations of the EOG for 2016
48 percent of companies expect growth of about 5 percent.
A further 33 percent expect growth from 0 to 5 percent.
5 percent expect zero growth.
16 percent fear that sales will decrease.
Only three out of 100 EOG members expect revenue to decline by more than 5 percent.
65 percent of retailers expect growth, 10 percent expect stagnation and at least one in four fears losses in revenue.
So far, as expected. The industry has become wary, the gold mining days are over, but there is once again cautious optimism. When presenting the EOG market study, alpinist Stefan Glowacz made ​​it very clear that the consolidation was, however, not only associated with the weather and overall economic factors.
Stefan Glowacz: "'Free riders'! Too many similar products."
The extreme climber is also the CEO of Red Chili, a relatively small but highly innovative outdoor company. "There are too few really innovative companies," says Stefan Glowacz, "and instead, too many 'free riders' who jump on every trend. We have far too many similar products. Meanwhile, everything looks more or less the same. There are too many brands that jump from one trend to the next. As they do this, their DNA and their core competencies are lost."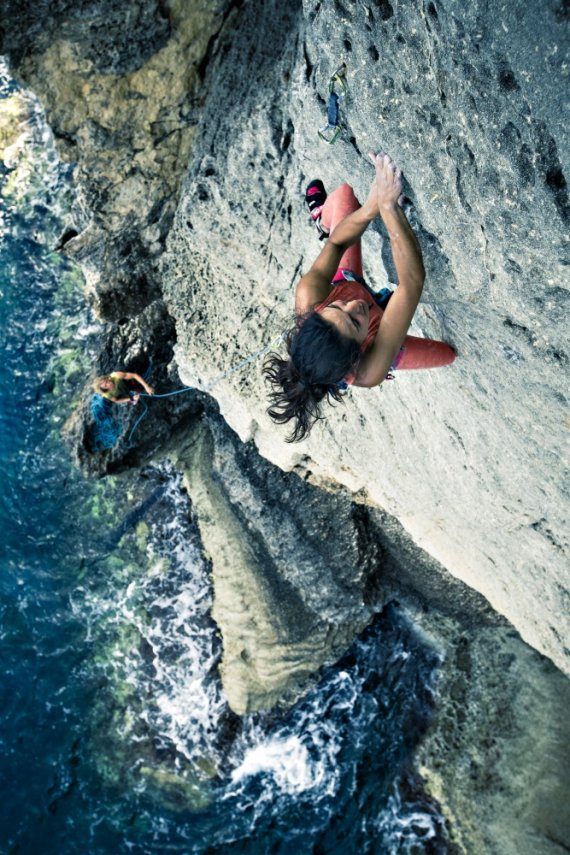 Stefan Glowacz brings examples from the field where he feels at home: "Many clothing forms now also do something for climbing, because that's what's in at the moment. But they have no skills in climbing, they don't know the ropes. Consumers are noticing this. And that then harms the entire industry.

Glowacz cited his exaggerated company slogan: "Only climbers understand what climbers need."

Read more here: Climbing star Stefan Glowacz in an interview about his company, and the climbing and outdoor scene.
Outdoor becomes a lifestyle
The big game players in the outdoor industry see things differently. A difficult balancing act, which John Jensen also admits. The EOG President is Head of Keen, whose DNA, if you will, was the sandal. It was with the sandal that Keen began, and that the company grew. Nowadays the manufacturer produces, in particular, mountain and hiking shoes under the slogan "Shoes for Adventure".

From a pure outdoor brand, this have "moved to lifestyle products", says Jensen. Regarding the clientele he goes on to say: "Many want a nice and sporty look simultaneously, as though they have been up a mountain – which they do at most three times a year." 
Heading into the arctic wilderness: Extreme climber Glowacz on an expedition
Do the outdoor sector and Pokemon Go fit together?
The modern outdoors and also outdoor lifestyle are the trends of the time. The Frenchman Yannick Morat is thinking even further. He's back with the kids: "The outdoor sector must be attractive and come across as contemporary."

No one puts forward the suggestion anymore, to switch off our mobile phones once in a while and simply go outside. "We need to connect smartphones and the outdoors."

He mentioned Pokemon Go as a trend and as an example and calls upon the industry to develop new digital forms of experience: Point scoring when climbing, selfies at outdoor attractions in a playful way. "The kids of today expect a completely new outdoor world."
Even John Jensen, the EOG President, appears thoughtful: "We need new ideas. Not just another story that everyone already knows. Niches make sense." Especially in a stagnant outdoor world.