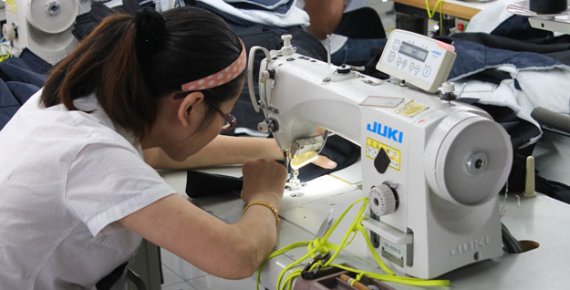 They focus primarily on countries outside Europe. Their European counterpart is the Fair Wear Foundation (FWF). The FLA guidelines are based on core labor standards as defined by the International Labor Organization (ILO).
The organization's work mainly focuses on commodity production and the processing of threads and fabrics into finished pieces of clothing. Working conditions in transport or trade are not taken into consideration. 
Fair Labor Association: Certificates for Companies
The FLA does not certify products, but companies. Companies can become members of the FLA and commit to enforcing certain social standards in their global supply chain.

This includes a ban on child labor and educating workers and employers on responsibility, labor laws and sustainability in conjunction with local non-governmental organizations. Also included are establishing complaints offices for employees and implementing of external controls.

In order to check the compliance with these standards, the FLA regularly carries out audits on businesses and publishes the results. Should any irregularities come to light, they must be resolved within a defined time frame.