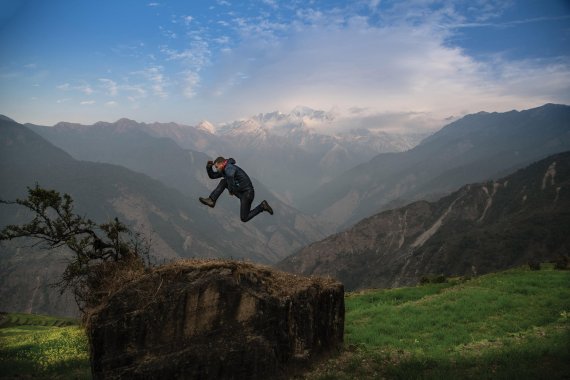 After a few years of stagnation, the outdoor industry is back on track. The EOG-President and General Manager and Head of EMEA at Keen, John Jansen could resume that "2016 was a good year for the Outdoor Industry." But John Jansen also says, that every outdoor stakeholder has to work very hard, to go into a bright future. Particularly the point of sale is a crucial point. He also is convinced, that "It's Great Out There" is the right initiative at the right time and has a clear vision for the future of the outdoor industry.
When we talk about sales strategies, we often talk about the excitement of the customer. A lot of purchase decisions are driven by excitement. Do you think the outdoor industry exploits this fact?
John Jansen: First of all the Outdoor Industry has to recognize, that they have to excite the customer. I think it is not only the retailer who has to do that. It is also a big role for the brands. For example our robot from Keen, went to Sport Schuster (the robot manufactures sandals, the author). We had a store window, we did the PR campaign, they did the social campaign.

I think this is supercool, a robot at an outdoor sporting goods store, that's quite a big initiative. What we also do, is our aim to attract new, younger consumers to the outdoor with an artificial intelligence campaign. I think it is no secret, that the average age from the outdoor consumer is high.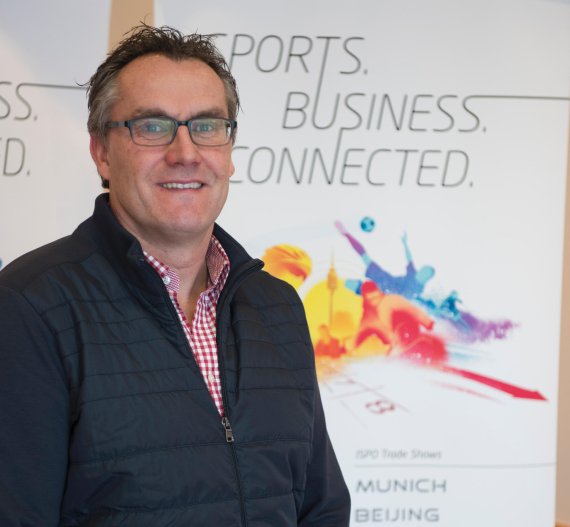 This are just two examples…
I think there are so many opportunities. It is more, that you have to try. The only thing that we know: If there's no excitement in the store, why don't you buy online? I think, that is the reality. It is our job – brands and retailers together – to provide value.

I think the good retailers – and you have a lot of them in Europe – they add value by product knowledge, nice presentation, cross merchandising or window flow. I think, those are doing really well. But if you have people waiting for consumers to visit their store, this won't happen. 
Sales Strategy: Mixture of On- and Offline
Vice Versa some business players put their whole energy into online campaigning or marketing…
I'm completely convinced for the next 10 or 20, 30 years a mixture of brick-and-mortar and on- and offline communication is the key. Of course, there are very successful internet stores. That is happening, some will survive, other will not survive.

But I really believe, a good brick-and-mortar store that has a good strategy, good staffing, investments in the store, educated staff, incentive programs with the brands or on their own proactively achieve younger existing consumers via online/offline – that's the model. I mean the consumer is changing, so everybody has to change. That is how simple it is.
Target groups are changing as well. What should be the strategy of the outdoor industry to attract for example more and younger urban people?
I think, the first most important part is, if the focus is only on new consumers, that will be a big mistake. Existing consumers are also super important. You don't want to lose existing consumers. Also at Keen we have a very loyal fan base, we call the consumers "fans".

We don't want to lose them. So we create products for the older or the loyal consumers, who buy Keen shoes since 10 or 15 years. But of course we also need to ensure that we get connected to the younger consumers and how they are experiencing the outdoors. And that is changing. And we need to ensure that we get new fans. 

Discover the best Outdoor Products in 2017 >>>>
But how?
By being proactive with positioning products, but also by getting outdoor more – we always say – more sexy. And there are a lot of products that are more innovative, significantly younger than 5 or 10 years ago. We see a lot of different large brands that are making segmentation for the different types of consumers. They are making big steps.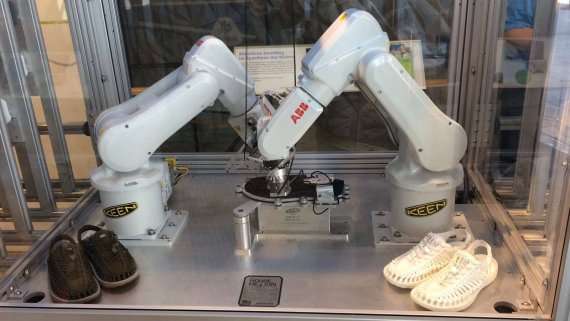 But I also think, that retailers are making big steps, by having a city concept vs. an out of town concept, a high street concept vs. a concept for smaller cities. I think, people start recognizing, that they need to adjust more to the needs. If anybody had a very simple answers, that would be nice, but that won't happen.
Another way to get attention is the "It's Great Out There" campaign. How big is the potential of this campaign?
I think, it is making big progress. The entities are set up in Brussels, we get more visibility. It is a non-profit organization, that makes it easier to cooperate with other industries, but also with subsidizing from Brussels. But the big next step is, that brands are becoming more active. We have now 23 founding members, that really invested to get this initiative started. And if we have no new consumers for the future, the market is decreasing, that is not acceptable. I think, some brands really take action. 
"It's Great Out There" Is the Right Way
Do you think, that is enough?
To be honest, I think there is an absolute need for other brands who are waiting at the side line to be more supportive. But I'm impressed that 23 brands put already a big commitment towards it and I think, it will be a big success. In the U.K. the success is already massive.

We need to get that to other countries like Germany, Austria or France. We need to recognize, that in the outdoor industry we need to do it together. It is the only chance for the outdoor industry.
I'm the EOG-President for two years now and I always said, we don't need members, we need team-members. If people just join a meeting twice a year, it is nice, they get the data. But we really need to do it together. Numbers are still great, market is growing. That is a very good thing. But if we want to continue to grow this market, than we need to be pro-active and sometimes I see people that think, it comes by itself.
But I think, we need to work hard, to keep this market growing. And that is why Keen has itself committed and that is why a lot of good brands are supportive as well. So 23 brands, founding members of "It's Great Out There" is a good result. But we have 85 members in the EOG. For me everybody should join. There should be no obstacle for anybody to join this initiative. It's that simple.
Outdoor Market will become more customized
The outdoor market in 2025: What will it look like?
What will definitely happen, is the customization: People will get more individual and there will be a trend, that there is a product, that is produced for you locally. At Keen we have already the robot we spoke about. With this you can pick different colors and create your own shoe. I think that will definitely move forward. But to be honest, we shouldn't overthink it, because at the end of the day it is about being outside.
Being outside – but where and how?
Maybe glamping doesn't exist anymore, but something else which is cool. Will it be more urban? Yes! But what I want to see is, that we took enough action to have a healthy outdoor business, when we look back in 2017. Hopefully we don't regret, that we should have done more as whole industry or as a brand.

Worth a read: How five renowned outdoor companies analyse the future of the outdoor industry >>>>
Finally I think, the outdoor industry will be good. But it really requires hard work on topics like individualization, being environmental friendly, easier buying process and easier access to information – these will be the key points for the future and that will even come faster than 2025!