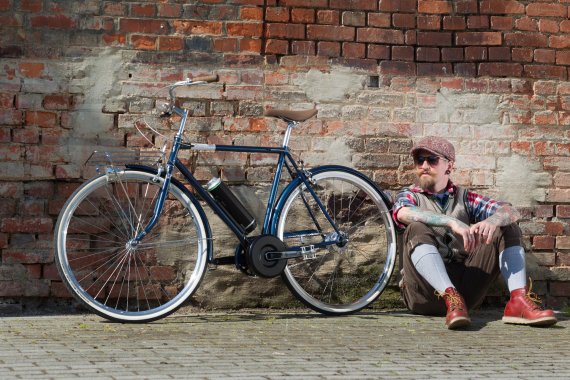 The e-bike motor Pendix first presented itself at ISPO MUNICH 2016 as an ISPO BRANDNEW finalist. In an interview with ISPO.com, Thomas Herzog, co-founder and CEO of Pendix, talks about why his expertise in motorsports was important for development and why the motor is good for both city commuters and athletes. 
ISPO.com: You want to revolutionize the e-bike with the motor by Pendix. What exactly does this revolution look like?
Thomas Herzog: 95 percent of all purchased e-bikes have a firmly built in motor, often with a transmission. Pendix is an upgrade motor that costs 1490 euros, excluding installation. That means: Everyone can have it installed on their already available bikes. It's practically two bikes in one: one "normal" one and one with a little something extra in speed. The Pendix motor works without a transmission. That way, it's not just silent, but also works just like a conventional bicycle when turned off. 
E-bike motors for upgrading: "An extreme amount of potential"
How did you come up with the idea of developing this kind of motor?
In a manner of speaking, it was a pure coincidence. We're a founding team of six people, and we all come from the automotive industry. At an initial joint start-up we primarily developed prototypes for the automotive industry – like control units for the 24-hour races of Le Mans or the Paris–Dakar Rally. The initial spark for the switch then came in 2012: A bicycle manufacturer commissioned us to develop a motor for an e-bike. This didn't have anything to do conceptually with Pendix, but it got us excited about the topic of electric bikes. And it soon became clear to us: The topic has an extreme amount of potential, and we could make a drive like that ready for the market relatively quickly. So then we founded Pendix in 2013.
Does that mean that you used your motorsports expertise for the e-bike development?
Exactly. We carried over our experiences from motorsports to the bicycle, without changing the driving qualities of the bike. With our knowledge of drive technologies, we were able to develop a motor that's tailored exactly to the bicycle. The Pendix drive is intuitive to operate, and the support for peddling is aligned precisely with the power that the cyclist invests. That way, the natural peddling feeling isn't lost. We also placed value on the design. It's very modest, yet a head-turner at the same time.
Electromotor supports at 200 percent
What types of bikers and bikes is the drive designed for?
Since we don't have any preferences, the drive is virtually universal. It fits with almost every bike and can be controlled in such a way that everyone gets precisely the support driving that they need. You can choose between three different propulsion stages: Eco, Smart, and Sport. At the Sport setting, the drive supports at 200%, which helps every cyclist up and over significant inclines. The setting takes place with a setting dial located directly on the battery. 
Can someone upgrade their bicycle with the Pendix motor themselves?
No, it has to be installed by a bicycle retailer. By now we have a nationwide network of trade partners in Germany, Austria, and Switzerland, and we're expanding across Europe.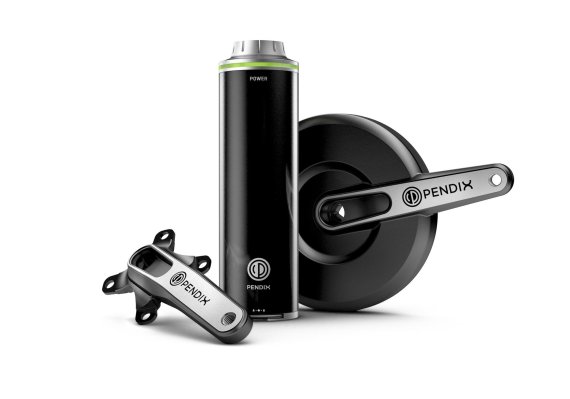 Seven kilos lighter than e-bikes out of the box 
What kind of technology is behind this?
It's a matter of a center drive. The electromotor reacts directly to the cyclist's peddle strength, resulting in the previously mentioned natural driving experience. The battery was built using the latest lithium ion technology. It's compact and has an operating range suitable for daily use. At 6.5 kilograms, the motor is relatively light, and doesn't change the total weight of the bike very much. Conventional e-biked are five to seven kilos heavier.
Read more here: Mountainbike-Star Thomas Genon: "Many end up with mental problems"
How often do you yourself sit on a bike?
I'm definitely not a passionate cyclist. But I have gained a completely new perspective on biking through Pendix. Biking is just all around sensible, healthy, environmentally friendly, quiet, flexible – I've know gotten to know this and come to appreciate it. So I have a racing bike that I take on long tours, and even a totally normal bicycle with a Pendix drive for my trip to the office. Pendix is especially ideal for commuters. After all, it's right there in the name ("pendeln" being the German word for "to commute").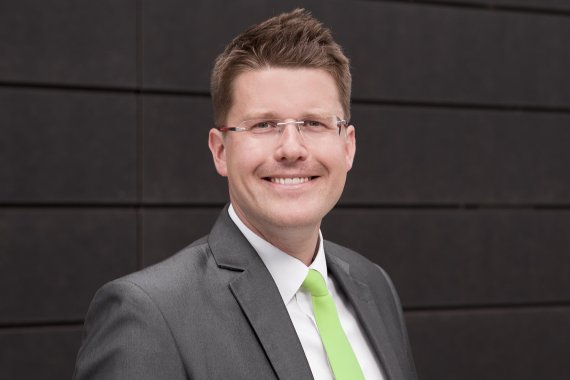 "Even endurance mountain bikers use e-motors"
Many people say, 'E-bikes are just something for seniors!' What do you think about that?
Yes, you hear that often, but mostly from people who have never ridden an e-bike before themselves. Many still don't even see it as a sports product yet, even though there are even e-bike world championships by now. Even endurance mountain bikers use e-motors to go uphill faster and thus spend more time on the downhill trails per day. By now, young people under 23 years of age are our second largest interested group.
Read more here: How the spectacular sport of mountain bike slopestyle goes
You first presented the Pendix to an international audience of experts at ISPO MUNICH 2016. How important was that for your company?
We were able to present ourselves as an innovative novelty at ISPO MUNICH, and were able to make some valuable customer contacts in the B2B sector at the trade fair. What I'm most happy about, however, is that we were also able to win a new employee for sales who has been helping us establish the brand since April 2016. 
How is the market for e-bikes evolving in Germany?
The development is rapid. More than 530,000 e-bikes were sold in Germany in this year alone. Design and functionality have become much more flexible and modern in the past few years, so we can make ourselves accessible to completely new groups of customers. But it will probably still be a while until the e-bike has a really cool image.
This is the start-up Pendix:
Name: Pendix GmbH
Company headquarters: Zwickau, Germany
Number of employees: 31
Products: Electric motors for bicycles