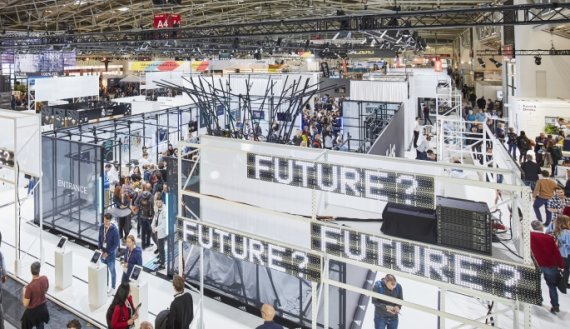 At ISPO Munich 2018, a start was made: the Digitize space, where companies such as Adidas as well as the technology providers Sportmas and Lectra showed the possibilities that digital transformation offers, proved very popular.
Now the Munich exhibition is organising its own summit on digitalisation for the first time: ISPO Digitize will take place on the 28th and 29th June at the International Congress Centre ICM in Munich. You can register right away. ISPO Digitize is targeting retailers and manufacturers - and will, in future, be an integral part of the ISPO portfolio. In an interview, ISPO Director Tobias Gröber commented, "We want to offer concrete assistance and personal solutions".
ISPO.com: Mr. Gröber, can you explain what exactly ISPO Digitize is, in just a few words?
Tobias Gröber, Head of ISPO: ISPO Digitize is a platform that aims to support the sports sector - in this case, retailers and manufacturers - in their digital transformation. And with added value: if I go to ISPO Digitize as a stakeholder in the sports business, pressing digitalisation issues will be tailored to my needs and concrete solutions will be presented.
There are many digital conferences: why do we also need ISPO Digitize?
Indeed: today, the challenge is not that there are too few summits regarding digitalisation. The sports sector is often left out here, however. But if the digital butcher and virtual construction market are presented to specialist sports dealers, the question that emerges is: what knowledge will I gain for my sports business?
Who, concretely, is ISPO Digitize aimed at? What is the target group?
We are explicitly orientating ourselves towards the sports sector, the sports industry, and this encompasses brands and manufacturers but also - and above all - retailers. Namely, everyone from small specialists to generalists, independent retailers as well as retail groups. Basically, we are targeting anyone who earns money through sport.
Concretely, what added value does participation in ISPO Digitize offer retailers?
The benefit is that participants - and above all retailers - will be presented with personal solutions and concepts that are tailor-made to suit their requirements, and which can immediately be implemented into their business. One thing is certain: digitalisation makes the analogue deficit clear. In the sports sector, there is a clear group, perhaps 25%, who have already engaged with digitalisation themselves.
And then there is a relatively large group, who often fail because of the smallest things. It is not a question of every business appointing a Chief Digital Officer right away - but the following question must be asked: do I have any personnel in my business who can be responsible for further promoting digitalisation for me?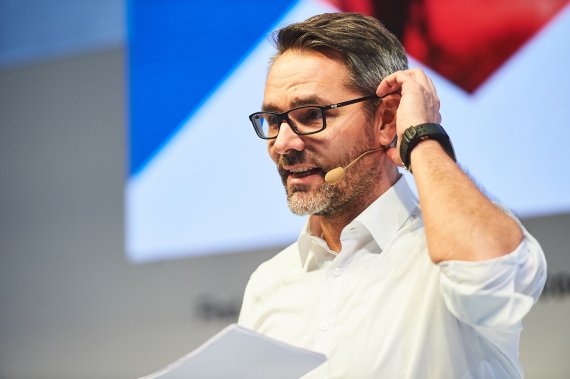 How can manufacturers benefit from ISPO Digitize?
Manufacturers can enter into dialogue with their retailers on site, in order to clarify how best to deal with digitalisation together. Additionally, the manufacturing sector can present its own digital solutions. Good solutions for this sector do already exist. These, however, often suffer due to problems with acceptance, because the focus of many retailers remains exclusively on the product and not on the service possibilities that digitalisation can offer within the scope of a 360 degree perspective.
Let's take the increasingly important question of rental, for example the rental of ski equipment, where individual companies implement a complete digital infrastructure in trade, and which can illustrate the service perfectly. Here, entrepreneurs can show their own individual use cases. And, of course, also inform themselves: where does this journey lead for me? Is it the Internet of Things? What does the future look like in the manufacture and purchasing process? What effects will digitalisation have on the manufacture of products? Will this remain in the Far East, or might it become possible to produce at German locations in the foreseeable future?
The spectrum between large manufacturing businesses and small specialist retailers is wide. Precisely in this second group, uncertainty regarding digitalisation can be seen among many market players. How do we bring these actors together?
An important point. We developed the Digital Readiness Check precisely for this purpose. This is a free digital questionnaire, with which anyone - where he/she is responsible for digital transformation - can check how far along the digital path he/she is (or isn't). And on the basis of these first results, we can see that, principally, there are exactly two clusters: the first is a hitherto clear and large group, which is already relatively advanced in terms of digitalisation - and, according to its own estimations, the manufacturing sector is further along than retail.
And then there is a relatively large group, whose members are either right at the beginning or at best somewhere in the middle of the process, but are nowhere near as far along as they should be. We are aiming our content at both of these target groups.
But how can you succeed in serving both groups?
First of all, by covering the large, visionary topics. Then - and above all - by attaching great importance to winning over those who have not yet recognised digitalisation as a great chance but have instead tended to view it as a hindrance and as an obstacle until now. We want to show these digital sceptics not only that digitalisation represents a huge chance, but also that there are no alternatives to digitalisation if you want to be well-positioned in the future and ultimately survive. And for this reason, we want to offer concrete solutions at ISPO Digitize.
And we offer this in various forms, of course. Visionary forms are mapped-out during keynote talks with our speakers, who are all role models in the six focal areas that we explore. These relate to the individual relevant management divisions that are affected by digitalisation. These are: ideation, sourcing, production, distribution, retail and marketing.
And then we go into more detail during dedicated workshops and 1:1 coaching sessions, which can be tailored to meet the existential requirements of the individual participants. These coaching sessions can be booked before the event.
Tell us something about the programme - which speakers have already been confirmed? What areas of expertise do these speakers represent?
We were able to win top-class speakers for this event, who will offer insight into how the potential of digitalisation can be used. We will also hear from leading experts from the sports sector such as Roland Auschel, CSO of the adidas group, and Günter Althaus, chairman of the ANWR (including Sport 2000), as well as top managers from the technology branch.
BMW chairman Peter Schwarzenbauer, and Nils Stamm, CDO of Deutsche Telekom, will share insight into the digital strategies of their companies, and alongside them, visionaries will demonstrate the business and cultural trends of the future. Additionally, renowned speakers such as tech-blogger Robert Scoble and Prof. Bern Thomsen, CEO of Thomsen Group International Strategy Consultants, will also be making appearances.
Many market players are asking themselves: what does digitalisation mean for me?
Exactly: this is the big question. Digitalisation touches upon various management areas in my day-to-day business life.
First of all, digitalisation is what has enabled Google Maps inscription, which allows those who want to find me to locate my business precisely. Not everyone needs to suddenly have an online shop, but for starters I need a website - which can be very simple to begin with - showing my address, opening hours, telephone number, and a space where the client can insert their e-mail address and subscribe to my e-mail newsletter. These are all quite easy things to start out with.
For others, however, digitalisation means the automisation of manufacture, the Internet of Things, artificial intelligence, Bots. All of this is digitalisation.
The art lies in reducing this complexity and making it digestible, or bite-sized. And this is the task that we set ourselves at ISPO Digitize - for all market players, from retailers to manufacturers.
And after these two days, will they then be clued-up?
After these two days we will have made a start. This process has no conclusion. It's not the case that you simply 'become' digital, and then everything is concluded: no, I still have to engage with this topic continuously and systematically. And we give support by offering the check, solutions, and the formats of the future from use cases to 1:1 coaching sessions.
We are also mindful of the fact that this process can't be concluded with a one-off event. The sector is very homogenous, and developments are constantly in a state of flux.
We will be bringing this topic to Shanghai in July, and will be presenting a digital focus at ISPO Shanghai; we will give this topic plenty of attention at ISPO MUNICH 2019, just as we have at ISPO Munich 2018 - and, of course, also in 2019, at the new ISPO Outdoor event, which we will be organising for the first time at the Munich exhibition. ISPO Digitize will now be a permanent element of our portfolio at ISPO.
In part 2 of the interview with Tobias Gröber about ISPO Digitize, you can read: Pricing, Personnel, Data Protection: digitalisation sets challenges for the sports sector
Alongside pricing and personnel we have also arranged a third gap: cyber-security and data protection 
Tobias Gröber, Head of ISPO Group, in part 2 of the interview