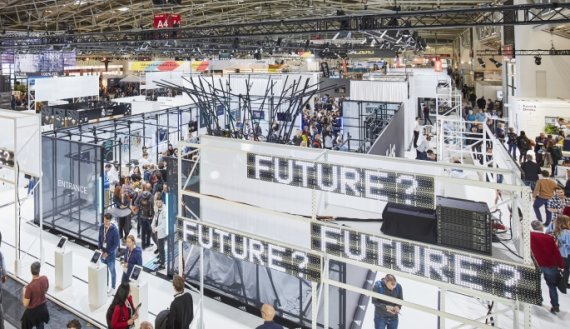 A start was made at ISPO Munich 2018: The Digitize area, where, among others, Adidas and technology providers Sportmas and Lectra demonstrated the possibilities offered by digital transformation, was very well received.
Now, for the first time, Messe München is organizing its own summit on digitalization: ISPO Digitize will take place on June 28/29 at the International Congress Center ICM in Munich, with registration now open. ISPO Digitize is aimed at retailers and manufacturers – and will be an integral part of the ISPO portfolio in the future. "We want to offer concrete assistance and individual solutions," says ISPO Director Tobias Gröber in an interview.
ISPO.com: Mr. Gröber, please explain in a few words: What exactly is ISPO Digitize?
Tobias Gröber, Head of ISPO: ISPO Digitize is a platform with the goal of supporting the sports sector – in this case, retail and industry – in its digital transformation. And with major added value, at that: When I go to ISPO Digitize as a player in the sports business, I get the hot topics of digitalization presented in a way that's tailored to my needs and concrete solutions.
There are many digital conferences – what need is there now for ISPO Digitize as well?
True, the challenge today isn't that there are too few summits on digitalization. Nevertheless, the sports business is often left out of the picture. But when the digital butcher shop and the virtual DIY store are presented to the sports retailer, the question arises: What knowledge can I gain from this for my sports store?
Who specifically is ISPO Digitize directed towards? Who is the target group?
We explicitly address the sports sector, the sports industry, and on the one hand this includes the brands, the manufacturers, but above all retail. From the small specialist to the generalist, the independent retailer as well as the affiliated retailer. Fundamentally, we appeal to everyone who earns their money in sports.
What specific added value do retailers get from participating in ISPO Digitize?
The benefit is that the participants, and here in particular the retailers, are presented with custom solutions and concepts tailored to their needs, which they can immediately implement in their business. That's because one thing is clear: Digitalization makes the analog deficits visible. In the sports business there's a negligible group, maybe 25 percent, who have already taken up digitalization.
And then there's a relatively large group that often fail at the smallest things. It's not a matter of every company having to hire a Chief Digital Officer right away – but it is a good idea to ask the question: Do I even have a person in charge in the company who will help me move forward with digitalization?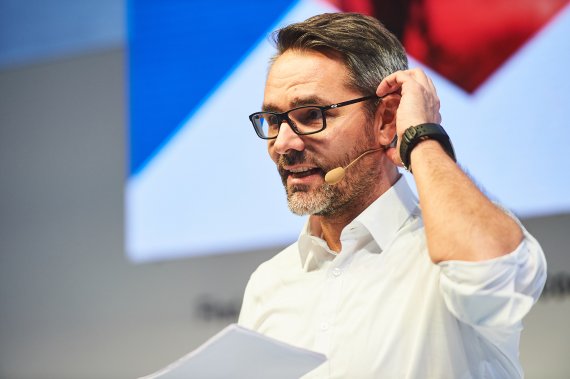 How do manufacturers benefit from ISPO Digitize?
On the one hand, manufacturers can enter into a dialogue with their local retailers to clarify how they can tackle digitalization together. Plus, the industry can also present its own digital solutions. There are already good solutions in industry. But some of them have an acceptance problem, because the focus of many retailers is still only on the product and not on the service possibilities that digitalization offers within the scope of a 360-degree view.
Let's take the increasingly important topic of rentals, ski rentals for example, where individual companies are already setting up an entire digital infrastructure in the retail trade with which the service can be perfectly mapped. This is where companies can show their individual use cases. And, of course, get themselves informed: Where is the journey going for me? Is it the Internet of Things? What's the future of the manufacturing and procurement processes? What effects will digitalization have on the manufacture of products? Will it continue to be in the Far East, or is it possible to produce in Germany in the foreseeable future?
The range from large industrial companies to small, specialty dealers is wide. In the second group especially, many market participants sometimes feel uncertain when it comes to digitalization. How do you bring these groups together?
An important question. That is precisely why we developed the Digital Readiness Check. A free digital survey that allows anyone to find out where they are in the digital transformation process and how far they really are digitally positioned – or not. And based on the initial results we can see that, in principle, these two clusters exist: On the one hand, there is a relatively large group that is already relatively advanced in digitalization – although according to industry's self-assessment, it is further ahead than retail.
And then there's a relatively large group that is either still at the very beginning or somewhere in the middle of the process at best, but is by no means as far advanced as it should be. We focus our content on these two target groups.
But how do you manage to serve both groups?
On the one hand, by covering the big, visionary topics. And then above all it is important to involve those who have not yet identified digitalization as a major opportunity for themselves, but see it as an obstacle, a hurdle. It is precisely these digital sceptics whom we want to show that digitalization is not only a huge opportunity, but that there is no alternative to digitalization if you want to be well positioned and ultimately survive. And we at ISPO Digitize want to offer concrete solutions for this.
And, of course, we do this in different formats. Visionary forms are depicted in the keynotes with our speakers; the role models are in the six main areas that we focus on. These are the relevant management dimensions affected by digitalization: Ideation, sourcing, production, distribution, retail, and marketing.
And then it goes on in detail through single-theme workshops up to one-on-one coaching, which can be tailored very specifically to the existential needs of the individual participant. I can book these coaching sessions before the event.
Tell us a bit about the program – which speakers have already been chosen? What kind of expertise do these speakers have?
We've been able to get some top-class key note speakers who will provide insights into how the potential of digitalization can be exploited. We're letting leading experts from the sports industry like Kasper Rorsted, CEO of the adidas Group, or Günter Althaus, chairman of the ANWR (incl. Sport 2000), have just as much of a chance to speak as top managers from the tech industry.
BMW board member Peter Schwarzenbauer and Nils Stamm, CDO Deutsche Telekom, will share insights into their companies' digital strategies, while visionaries will also present social and cultural trends of the future. Other well-known speakers such as the renowned tech blogger Robert Scoble and Prof. Bernd Thomsen, CEO of Thomsen Group International Strategy Consultants, will also be appearing.
Many market participants are still asking themselves: What does digitalization even mean for me?
And that's exactly the big question. Digitalization covers different management areas in my daily business life.
For some, digitalization means having a Google Maps entry that shows the person looking for me and where exactly my business is located. Not everyone has to have an online store right away, but first I need a website that can be quite simple at the beginning – with my address, the business hours, the telephone number, and a slot where the customer can enter their e-mail address and register for my e-mail newsletter – so, very simple things to get started.
Meanwhile for others, digitalization already means automation of production, Internet of Things, artificial intelligence and bots. All of that is digitalization.
Reducing this complexity and making it easy to digest, or 'snackable' to use a neologism – that's the art. And we at ISPO Digitize are facing up to this task – for all market participants, from retailers to industry.
And after the two days, are they any wiser?
After the two days, a start has been made. This process is never over. You don't just go digital and then it's good -– no, I have to deal with the subject consistently and continuously. And we help by offering the Check, the solution approaches, the formats of the future, from the use case to the one-on-one coaching solutions.
We are also aware that this process won't be completed with a one-off event. The industry is very heterogeneous, and developments are constantly changing.
We're going to bring the topic to Shanghai in July and present a digital focus at ISPO Shanghai. We're going to give the topic a lot of space at ISPO MUNICH 2019, as we already did at ISPO Munich 2018 – and, of course, at the new OutDoor by ISPO in 2019, which we will be organizing next year for the first time as Messe München. From now on, ISPO Digitize will become a continuous component of our portfolios at ISPO.
In part 2 of the interview with Tobias Gröber on ISPO Digitize, you can read: Pricing, Personal, Data Protection: Digitalization poses challenges to  the sports industry