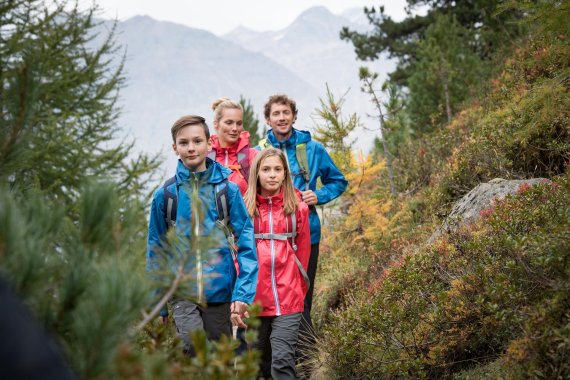 "The development of our sector and its capacity is exceptional. When we started to join forces, we were just some weird guys in sandals and checked shirts. And now we are one of the most stable areas in the whole sports business", says Olaf Wittayer, CEO of Outdoor Profis, a specialist entity belonging to Verbund Sport 2000, at the outdoor trade fair in Friedrichshafen. 
Read here: the impressive balance sheet figures for the European Outdoor Group >>>.
1. Sustainability: Outdoor brands must remain role models
The success of outdoor brands is illustrative of the topic of sustainability. "What Patagonia, Vaude and others are doing here is not just characteristic for the development of our sector, rather it is a societal phenomenon", says Wittayer, "and pioneering for other industries". The sector may not, however, rest on its laurels as there are many more points on the agenda.
2.  Growth at any price? That doesn't work!
The figures from 2016 are good – the whole outdoor sector showed an increase of 3 percent. But are the big players satisfied with that? The Outdoor Profis manager recognizes the conflict between the own-managed companies and family businesses on the one hand, and the large industry brands, which are often run by umbrella groups with complex financial conglomerates, on the other hand.

"Here we have a new sales director every two years and a new CEO with new concepts, who attempts to revolutionize the sector once again", says Olaf Wittayer. "They come in and say, in three years they will turn everything round and improve things by 40 percent – you can estimate what actually happens then." There are still "too many goods on the market and that then leads to price wars".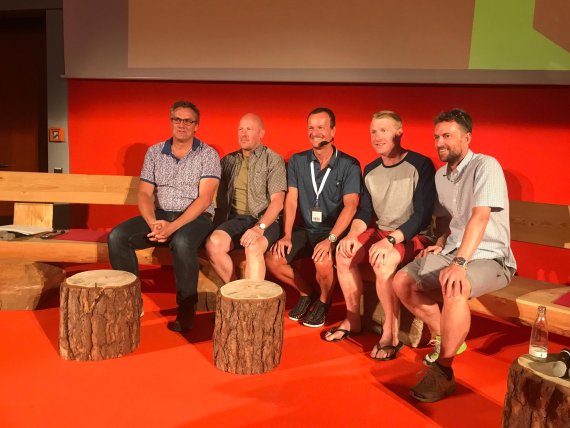 3.  Family companies think in the long-term
As a contrast to this is the philosophy of own-managed companies, particularly family businesses on the German market. "They have a long-term approach", says Olaf Wittayer. John Jansen, President of the European Outdoor Group, agrees with him: "German family companies are role models in the outdoor sector." And referring to the industry? EOG President, John Jansen is clear: "Fast growth at any price does not work."
4. Urban goes, Athleisure arrives: The consumer is changing
The outdoor market is growing – particularly for the reason that the sector has reached out to the population and has decided on new target groups. There are hardly any outdoor brands which do not recognize the lucrative opportunities that urban collections offer. So, urban outdoor or not? "There is this urban trend and we should serve that too", says John Jansen from the EOG.

Mark Held, General Secretary of the EOG, in an exclusive ISPO.com interview with further sector insights >>>
But it can't be said how much longer urban outdoor can grow: "It might not be the case that urban outdoor continues to grow, perhaps it is something different tomorrow", says Jansen, for example athleisure. The important thing is not to be too occupied with yourself and the trends you create, rather "to be close to the consumer because they never stop changing".
5.  The fashion sector is and will remain a different world
Olaf Wittayer from Outdoor Profis recognized a "discrepancy between what marketing strategists think up and what we sell on the ground in the shops".

The manager of the specialists from the Sport 2000 Verbund association had harsh words for a specific part of the sector:  "The dog owner who needs to go out twice a day is still our triple-A-customer. Because they need good shoes and a good jacket. We shouldn't be arrogant and say that we are most interested in mountain climbers as customers, who are 5,000 meters high."
And what Wittayer has to say about urban leisure: "We must do justice to this too, and we enjoy doing so. But we have to be honest with ourselves and say that what happens in fashion regarding cycles and margins is not our area of expertise." In the short- and middle-term there is little to be won given the competition with the fashion sector.

6. Social media is not marketing: "It's about real people"
The fact that customers are now active online and get information primarily from social media is well-known in the outdoor sector, but has it drawn the right conclusions from this? No, says Alastair Humphreys. The outdoor influencer, author and motivation guru is currently on tour with his book about micro-adventures, i.e. small adventures that you can experience from time to time when you are outside. "Nearly all outdoor brands are on social media, but almost no one does it well. Everyone does the same thing, and everyone makes it a bit boring." Humphreys is provocative: "Everyone talks about wanting to be authentic and telling stories, but everyone fails."
Alastair Humphreys brings the marketing strategy back to the drawing board with attractive, happy artworks which have nothing to do with reality. "I want reals stories from real people. They can also be ugly stories."
7.  Outdoor brands need user content: It's great out there
John Jansen sees it the same way: "We are too commercially active", says the President of the European Outdoor Group, referring to social networks. "Always the same shoes, once with this angle, the next time with another angle. It doesn't work", says Jansen. "It is too dull, too commercial. We need better content. We need the content of our users. They are outside and outside is great."

It is exactly for this reason that the European Outdoor Group have come up with the "It's great out there" campaign – with which real people with real stories attract attention which benefits the outdoor business. 
Video: The best outdoor products