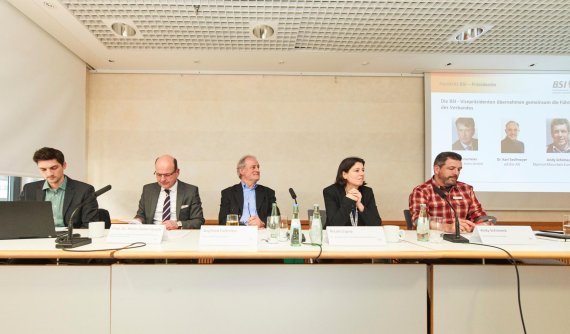 The warm temperatures in December led to sobering pre-Christmas sales in the winter sports sector, according to BSI representatives speaking at a press conference at ISPO MUNICH. "We have lost the competition against iPhones, tablets and drones," explained Siegfried Paßreiter of Fischer + Löffler. However, Paßreiter is hoping for a late surge in winter business. "We could still make up for lost sales before Easter."

One winter sport product which showed positive results was touring skis. Despite unfavorable weather conditions, people are always wanting to experience nature in this way. Over 40,000 pairs of touring skis are said to have been sold. Touring ski equipment and accessories also sold well.

Ski boots stand out in the winter sports sector

Paßreiter had good news to share about ski boots. Due to a trend in high-quality and perfectly-fitting boots, retail stores had the advantage over internet sales as the products can be tried on before purchase.

Overall, there are "rays of hope, but they are few and far between," concluded Paßreiter. The trend in renting skis is a problem for traders, as well as a shrinking target group.

Turnover figures for the outdoor sector had been strong until October, but even here, the mild winter caused issues; the demand for warm down jackets, for example, was not particularly high.

Slight growth in the outdoor sector

Regarding total revenue, Andy Schimeck from Marmot and Vice President of BSI assumed "figures in the range one to two percent growth." The climbing business has been quite successful: "Bouldering has established itself as a fitness sport," asserted Schimeck.

The question of who would be taking over from recently resigned Desiree Derin-Holzapfel was also discussed. According to constitution, the three vice-presidents of the federation can temporarily direct business. BSI would be managed in this way until the general election in 2017, said Schimeck.

The BSI representatives also announced their partnership with the Association for Sustainable Textiles, the reactivation of the Specialist Group for Winter Sports, the establishment of the Working Group for PSA and Product Safety and the launching of their new event format, "BSI dialogue."