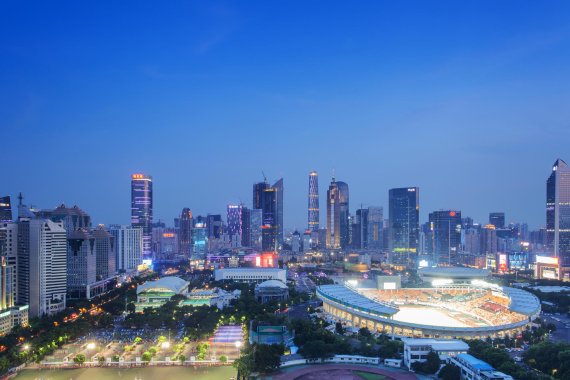 The Chinese love soccer but they hate their national team. For a long time now, their league has only made headlines for its corruption scandals. They want to put an end to this. The Chinese Super League (CSL) wants to become a spectator magnet.

Chinese clubs have spent a total of more than 330 million euros on new players this transfer period. That's nearly 90 million euros more than the Premier League, which is normally considered the biggest spender. And the Chinese have preferred to follow the Premier League over their own but it's precisely this that these investments in the CSL now hope to change.

Behind Cape Verde
Why this displeasure with the national team? It's only made one World Cup appearance in 2002 and was eliminated without having scored any points or goals. FIFA's world rankings have China in 93rd place behind soccer dwarves like Equatorial Guinea, Iraq and Cape Verde. For the sake of comparison: China has 1.4 billion inhabitants while Cape Verde has 500,000. China beats out at least one other country at least: the Faroe Islands.

The expansion of the league is aimed at sparking a soccer revolution in China. For a long time the Chinese league was considered a league where aging stars could go to earn their last big salaries. But players are now coming to China in their prime because money has been put on the table that shifts the spotlight from athletic ambition. And this new level of pay from the CSL is all thanks to a small number of investors.

China's soccer investors

For a long time now, the focus of a number of solvent companies has been on soccer – until now especially in Europe: The Wanda Group has a 20 percent stake in Atletico Madrid and automotive manufacturer Rastar is the majority owner of Espanyol Barcelona. Together with his partners, media billionaire Li Ruigang has invested 400 million euros in Manchester City, and energy company CEFC bought Slavia Prag outright.

The patrons of the CSL are likewise major companies or rich private individuals. For example, billionaire Jack Ma has invested millions in series champion Guangzhou Evergrande. Yet the founder of online platform Alibaba has admitted he can't do anything with soccer.

The Wanda Group is now not only an investor in Atletico Madrid, but is sponsoring the CSL as well. The owner of Wanda is Wiang Jianlin, whose estimated net worth of 33 billion euros makes him the richest man in China.

A lot of investors and one gigantic TV deal

When it came to transfer expenses for winter 2016, the big bucks were spent by Jiangsu Suning FC. The club belongs to the Suning Commerce Group, which operates thousands of electric companies in China. Its founder, Zhang Jindong, is a member of an advisory committee for the Chinese government.

And heavy investments were made in the second league as well: The company Quanjian Natural Medicine invested in Tianjin Quanjian. And money has been thrown around ever since. For the sake of comparison: The 16 clubs in China's second league spent more this transfer period than the Bundesliga's 18 clubs.

In addition to these billionaires and their companies – just like in the Premier League – a TV deal has been made to cover the necessary financial means: Li Ruigang, owner of China Media Capital, invested 1.2 billion euros in the broadcasting rights in China for the next five years – an astronomical sum when you consider that, according to Forbes, the league gave away the TV rights for a little over seven million euros in 2014.

Why this new spending spree?

"This development was only a matter of time," explains agent Jörg Neblung (read Jörg Neblung's opinion on the issue here). "When the time comes that all of their wines and works of art are gone and sold and shares no longer offer such great potential, rich Chinese will then discover soccer as a platform for both play and commerce," says owner of the Neblung Sportsnetwork agency.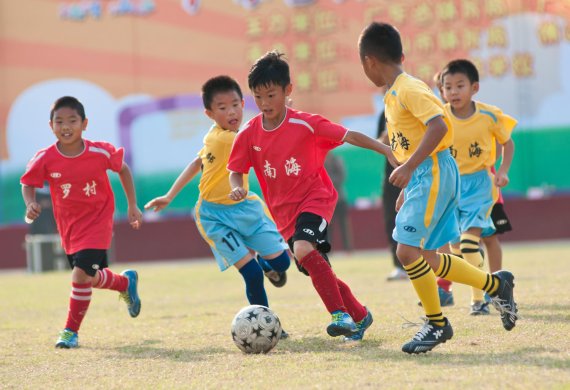 Economic considerations play a clear role here. "Die Welt" newspaper reported that the stock prices for the companies that have invested in the CSL are said to have increased by an average of 158 percent – and that during these uncertain times for the Chinese stock market.

The State's goals

But it's also a matter of politics. This expansion is backed by the State. Investing in Chinese soccer is a good way to get in good with the top tiers of the Communist Party. President Xi Jingping is a huge soccer fan. And he is hoping for three things: that China will once again qualify for a World Cup, that China host a World Cup and that China win a World Cup.

And to make Chinese players more competitive, Xi decided to enact a ten-year plan in 2014. This plan includes the aim of building 50,000 soccer schools by 2025. Soccer will become a compulsory subject in schools. As of now, just under 100,000 children are involved in clubs. The one-child policy that was in place for a long time also plays a role here: Many parents prefer their only child to spend their time reading books than on the soccer field. And if children do learn to play soccer, the training they receive is often inadequate and outdated.

Fitness halls for more than 3,000 children

Because of this, it's not only players who are moving to China; numerous soccer instructors have been recruited as well. Former Hoffenheim coach Marco Pezzaiuoli has been appointed Athletic Director for Guangzhou Evergrande, for example. He describes the club landscape as "its own soccer cityscape" in an interview with "Spox:" more than 50 soccer fields, numerous gyms and fitness halls – all for more than 3,000 children.

It will still be a few years before the expansion of this infrastructure has reached the desired level of success. But the CSL wants to quickly exceed that second-tier level – at least from an international perspective – and become a first-class league. This shopping spree will not end with this winter's transfer offensive, however. "Things are very clearly trending upwards. This is only the beginning," says agent Neblung.  
Read agent Jörg Neblungs assessment of the developments and the consequences for the player market in China.
Read here which players exchanged to China during this transfer period and why a lot of them didn't attain happiness.
More about the chances and issues for the European player market after the expansion of football in China in an interview with player agent Gregor Reiter.