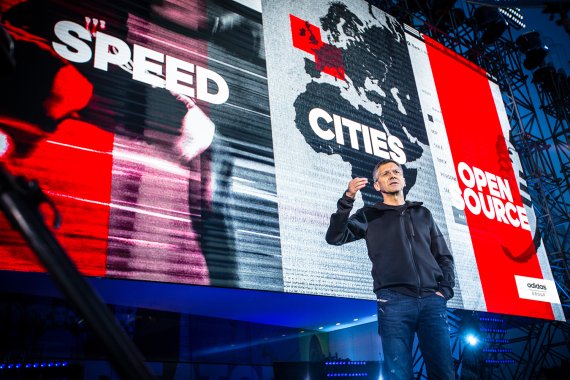 Group sales of the company from Herzogenaurach grew by 13 percent – by 21 percent after adjusting for exchange rate effects – to 4.4 billion Euro. The operating result in the first quarter increased by as much as 77 percent to 414 million Euro. Due to the strong business figures, the prognosis for fiscal 2016 was also increased. The previous expectation of 15 percent sales growth will now reach a new percentage range in the high teens.
Profit should increase by up to 39 percent to one billion Euro by the end of the fiscal year. In comparison: Nike recently made 760 million Euro in profit in one single quarter.
Adidas profits from Chelsea's departure
The background of the strong operating result is the ending of the contract with Chelsea FC. The Premier League club bought itself out of the existing contract in 2016. Read more here about what the deal brought the club. 

"We are very pleased that our brands are so well received by consumers and that our new strategy has rapidly gained momentum", said Herbert Hainer.