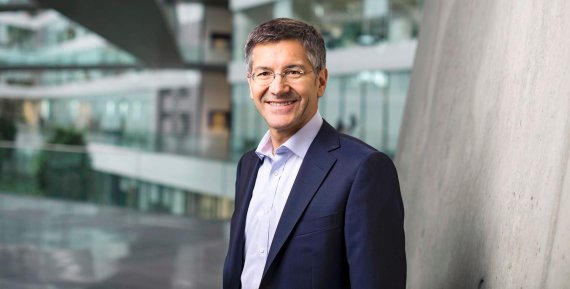 He is quoted by Manager Magazin as saying, "I believe that this two-horse-race will continue". "Adidas and Nike are getting bigger and bigger. And the distance from the rest is growing."
In the last financial year, adidas increased its corporate sales by 10 percent to 16.9 billion Euro. Nike – with 27.6 billion Euro still the clear number one – is currently under pressure, partly because Under Armour is aggressively gaining market shares.
Herbert Hainer will leave Adidas in October
In 2015, Under Armour climbed by 28 percent to 3.7 billion Euro of annual sales.. In North America, the sportswear manufacturer from Baltimore has already overtaken the three-stripes brand from Herzogenaurach in Germany.
The end for Herbert Hainer will be in October 2016 after 15 years at the helm of Adidas. As the longest-serving boss of a company listed on the Dax (German stock market index) the 61-year-old is handing over the CEO's position to the former Henkel boss Kasper Rorsted.