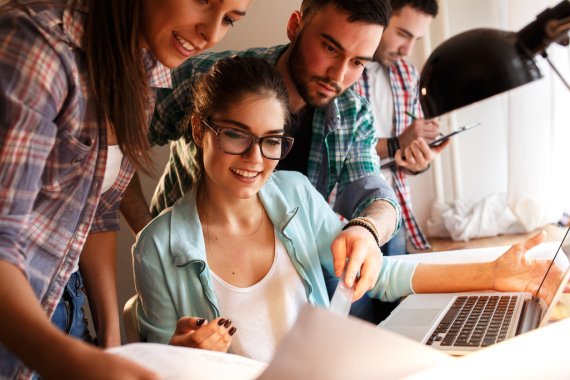 Rorsted's exact words to CNBC: "It's clear that the younger consumer engages with us predominately over the mobile device. Digital engagement is key for us; you don't see any TV advertising anymore."
That means: The job requirements for employees in advertising will also change quite a bit, starting immediately. And that's definitely not just true for pioneer Adidas. Until now, people at sporting goods manufacturers needed specialists who could strategically plan TV advertising with the help of agencies and manage the corresponding advertising budgets; in the future, digital pros will be in demand for the many forms of advertising and communication online.
Are you hunting for your dream job in the sports industry? Browse the ISPO Job Market and launch your career in the sports business! Click here >>>
Here, our practical experts Andy Gugenheimer (head of sportyjob.com as well as cooperation partner of the ISPO Job Market) and Gunther Schnatmann (personnel consultant specializing in marketing and online) explain which jobs and qualifications will soon be desperately sought after at Adidas and Co. due these latest developments. They'll also explain what's really behind the oftentimes exotic job descriptions.
Digital Media Strategist
Also known as Media Manager. Until now, "buys" large-scale ad pages, TV spot advertising spaces, and online banners, uses spreadsheets to make sure that as many consumers from the target group as possible can be reached via the right media at the best price.
These agencies and media managers control the marketing on company pages, but for manufacturers, more and more specialists are in demand who can evaluate media performance on digital channels and direct them themselves.
Here, you should both have experience on the agency side and specialize in digital business. Andy Gugenheimer: "The media strategy should be predetermined, and then either be implemented internally or through the agencies. So where, in the sporting goods company, which channels like online portals, social media, blogs, etc. are played with which campaigns in what scope and for what budget."
Read here: Adidas' head recruiter Steve Fogarty in an interview >>>
SEA Specialist
In Search Engine Advertising (SEA), in contrast to SEO (Search Engine Optimization), it's not just search words and the locating of companies and products that are optimized in search engines.
Here, it's primarily about Google AdWords and how this advertising option can be used most effectively (show the potential customer their own attractive sporting goods offers with the right search words – like "running shoes").
In addition to the Google search, platforms like T-Online, GMX, and Focus Online also play a role. This is usually calculated by cost per click. So, it's a marketing-driven position that very heavily involves the cost-benefit effect.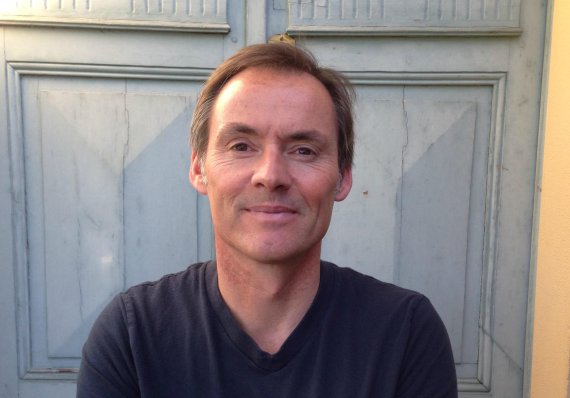 Native Advertising Manager
Also known as a Content Marketing Manager, but doesn't necessarily have anything to do with "advertising." Native Advertising or Branded Content, put simply, is paid editorial (informational or entertainment) content that has purely commercial objectives like sales or brand formation.
In contrast to content marketing, native advertising is not displayed on one's own channels like social media or websites, but rather on far-reaching platforms like Spiegel Online or Kicker Online. So, instead of buy-me advertising on RTL or ARD, it's information in the editorial environment of a target group-related online medium.
"Especially in the sports sector, this requires creativity, user value-orientation, and above all the level control of the cost-benefit factor," knows expert Andy Gugenheimer. Visitors, click figures, and pay-per-view are the currencies here. As multi-talents, candidates need to be constantly developing new content and formats, have the best possible placements for the specified target group in sight, and be able to apply the budget as effectively as possible.
Online Touchpoints Manager
In this function, a candidate needs to have an overview of which customers "hit" the company on which channels and how they can be led to one's own website on their path to their needed information, searched-for products, and finally to the order (which is why the position is also called "Customer Journey Manager").
Here, applicants above all should be well-versed with Customer Relationship Management (CRM), Search Engine Marketing (SEM), and Search Engine Optimization (SEO). Andy Gugenheimer: "Ultimately, in this kind of position, you need to be able to make interested parties into very concrete customers for your running shoes, gadgets, or apps."
Consumer Markets Interaction Manager
Akin to the Touchpoints Manager, the Interaction Manager is for end customers. They plan and manage the communication that arises from ushering interested parties (via SEA and touchpoints management) into the company's digital world, and especially into the online store.
Advertising and brand specialists are definitely sought after here who have a focus on sales, and to that end provide the customer with consultation offers and response and feedback options like evaluations. "A high affinity for the target group is a requirement in the sports business," says Gunther Schnatmann.
Examples are the digital question/answer options on shop pages that, in the case of non-standardized questions, then redirect to a chat with a consultant.
Social Media Manager
The Social Media Manager plans, coordinates, controls, and optimized the company's presence in all social media. They are the interface between the social web and corporate communication, marketing, public relations, distribution, and product management.
They relay the mood online inward, and convey internal developments outward. They are their division's strategist in the company. Then, the community managers examine the individual channels according to the social media manager's guidelines.
Naturally, they need to have long since privately learned the ropes of the typical social networks, including blogs – especially in the sports sector.
Community Manager
In this position, communication is the be-all and end-all. The Community Manager needs to be good with people and absolutely master the social web. The Community Manager leads the communities on Facebook, in forums, and other online groups, including internal communities.
They are a link between community members/users and the company. They are the eyes and ears, must build trust with users and at the same time represent the various interests of the company.
"Because it's naturally a matter of sports topics in our industry, candidates for this kind of position need to be absolutely fit for these topics and be as athletically active as possible in order to understand the target group," says Gugenheimer. 
Affiliate Manager
Affiliate, that is, partner management is essentially a surrogate for advertising. Roughly speaking, visitors land on partner websites and from there are led directly to the company or purchase, for which the partner gets a percentage.
The Affiliate Manager joins with IT to develop technical solutions for how partner programs can be best implemented. They acquire and fix partners. Other tasks: Controlling, reports, market observation (who is an optimal partner for which products), and managing budgets. That is, classic business administration and marketing tasks mixed with a deep knowledge of the web business and, in the sports industry, with a nose for current trends and which sites targets groups are moving in.
Nike and Adidas show how
The conclusion: "TV was and still is suitable for advertising to the masses, whether for deodorant or beer. But the young and trendy target group for sports firms is active almost exclusively on mobile and digital media, and can be addressed much more directly there without scattering loss," says Andy Gugenheimer.
For example: A brand representative like Lionel Messi has millions of digital followers and, according to Forbes, has generated 53.5 million dollars for Adidas.
Nike is said to have generated close to 500 million dollars with their top seller Cristiano Ronaldo alone, primarily through presence in digital media like Facebook.