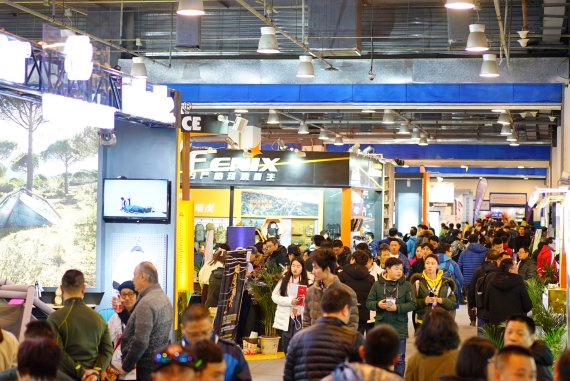 More than 30,000 visitors, 463 exhibitors and 745 brands - these were the respectable numbers of the ISPO Beijing 2018. In retrospective, the figures are even more impressive. Looking back to the beginnings of an ambitious trade fair project that was first launched on 14 March 2005.
The first edition, at that time still presented to the public as "ispo china - 1st International Tradeshow for Sports, Fashion and Lifestyle Brands", began much more modestly. And even two years later, when the first "ISPO china winter" opened its doors, a success like the one in 2018 was not be foreseeable. 300 national and international brands exhibited at that time.
"With ISPO china winter 2007 we want to continue with the overwhelming success of ISPO winter 2007 in Munich. With our experience, we want to contribute our share to further develop winter and outdoor sports in China," explained Manfred Wutzlhofer, former Managing Director and Senior Representative of Messe München International.
Tobias Gröber has been part of the ISPO Beijing team since the beginning and is still part of it today. The Head of the Consumer Goods Fairs Division at Messe München briefly and concisely sums up the development of the trade fair in China's capital as a journey from the "brand stone age" to a global Omnichanel leader, online as well as offline.
"15 years ago, China was still far behind Western markets, and today it is the global laboratory of the future," says Gröber, describing the development: "Our teams in Europe and China are as close to the market as possible. We want to be outside with brands, retailers and opinion leaders to keep up with the pace and set future trends to accelerate the development of the sports industry in China as well."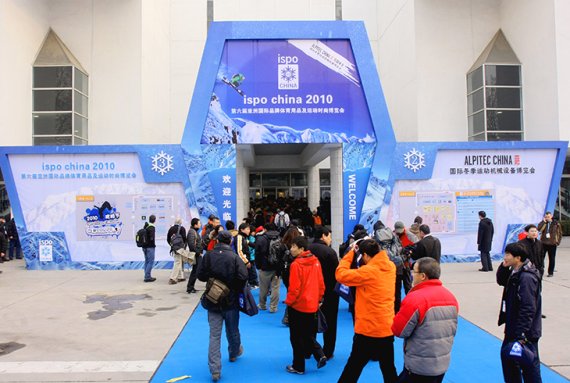 The trade fair experienced a boost in 2008 when Beijing hosted the Summer Olympics and was thus able to attract even more attention from the international sports industry. "It was already clear to us at that time that the addition for the games would increase the enthusiasm for sport in China and that the government would set up appropriate programs for infrastructure, school sport or even marketing for sport," says Gröber.
The assumptions of the ISPO team should prove to be correct. The Chinese population actually discovered sport during the Olympic Games and a new market with huge potential developed.
According to its basic principle "Accelerating sports", ISPO was able to continue to grow even after the major sporting event in Beijing and constantly attracted new exhibitors. "The ISPO team at Messe München takes a professional and long-term approach to things. In this respect, it wasn't really a question of whether, but only how we participate in ISPO Beijing and present ourselves," says Alex Koska, CEO of Fenix Outdoor AB, which includes outdoor brand Fjällraven.
"At the beginning, we certainly made a few mistakes in distribution, positioning and assessment of distribution online/offline, own stores vs. wholesale. Nevertheless, after only four years we had great success in areas that we hadn't even planned," says Koska about the first experiences in a completely new market. A learning cycle that the trade fair team itself also had to go through, because in China everything simply happens a little faster.
"If it takes 20-25 years in the West, for example the outdoor or running boom and its consolidation will take about five to ten years in China," confirms Tobias Gröber Koska's experience. An adaptation process that both international and national brands must undergo. In order to not leave the companies alone with this demanding task, ISPO Beijing supports the brands with numerous extra offers such as the Market Introduction Program for China.
And also the ISPO Business Solutions ISPO Brandnew or ISPO Award were implemented over the years in China to offer the complete portfolio and service of ISPO in Beijing and also at ISPO Shanghai.
For Koska, the real breakthrough came in 2013, "when competitors, journalists, customers and consultants, as well as large television transmitters came to our booth and wanted to know what the secret of our success is. By then it became clear to us that we had done some things right, even though they were never planned that way". One of many success stories which, over the years, also forced global players such as Burton, Oakley or Rossignol as well as young up-and-coming companies such as PYUA or Rico Lee China to participate as exhibitors at ISPO Beijing.
Larger, more international - and also more national due to more Chinese exhibitors - besides, more and more professional: ISPO Beijing "has become more mature, but that's a good thing", Koska summarizes the last 15 years and evaluates what will be important in the coming years: "Even more than in all other markets, China is on the one hand characterized by mono-brand shops in shopping centers and department stores, and online platforms - especially Tmall - on the other. In addition, an extremely large part of communication, including payment, runs via social networks such as WeChat."
From Gröber's point of view, "the consumers and especially the key opinion leaders and consumer experts" play an important role in the Chinese market.
Given the rapid pace in China, it is a challenge that should not be underestimated. However, Gröber is certain that consumer interests and enthusiasm for sport - also fueled by government programs - will continue to rise.
In addition, the next major sporting event in China has been casting its shadows ahead for some time now. In 2022 Beijing will again host the Olympic Games, this time the Winter Games. By then, 300 million Chinese will be actively engaged in winter sports.