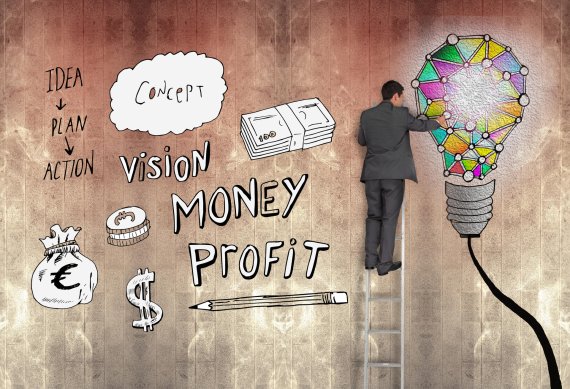 Everything always starts with an idea. Adi and Rudolf Dassler worked meticulously in their mother's laundry room to perfect their first pair of trainers in the 1920s, before they became two of the world's biggest sportswear manufacturers. Almost 100 years later, GoPro founder Nick Woodman hit upon the idea of developing a small, waterproof camera as he was always having to strap the device down using rubber bands when surfing.

Innovation needs capital
Regardless of how innovative a business idea is, to make it a reality, you need start-up capital. In our new series, we will show you what funding opportunities are available for companies and projects, and how to find the best funding program for you.

In truth, the money is there, but you can quickly lose track among all the bold offers. This captures the dilemma of searching for appropriate funding in a nutshell. The European Union alone is investing €80 billion by 2020 to support research and innovation projects. Projects that will drive "the modernization of European manufacturing industries" will receive a total of €1 billion over the next two years.

Grants for start-ups
And good ideas are not just worth money in the EU. Countless other public and private entities are offering both founders of start-ups and established entrepreneurs financial grants to make their concepts reality. However, there are very few offers that are aimed directly and exclusively at the sports industry. If, as a sports company, you want to benefit from funding opportunities, you will need to overcome a few challenges first.

This series is designed to help you blaze a trail through the complex funding landscape. Among other topics, you will learn what funding opportunities exist for sports innovations, and you will also learn which offer is best suited to your project or product innovation.

We will also offer tips and tricks for your funding application, and introduce you to companies that have already benefitted from various funding programs and share their experiences with you.

Funding services for founders

In part one of the series, read expert Martin Strehler's tips for companies in the sports sector.
The second part of the series will provide you with an overview of the current funding landscape in the sports and health sectors.
In part three of the series, you can read what the Heads of Development at uvex, ORTEMA, cosinuss and HEAD have to say about their experience of funding projects.
Part four of the series will offer tips from funding bodies on successfully being awarded funding.
In the fifth installment, you will learn more about the structure of national and international research and development co-operation projects.
In the final part of the series, we will give you 10 Dos and Don'ts to make your application efficient, quick and successful.