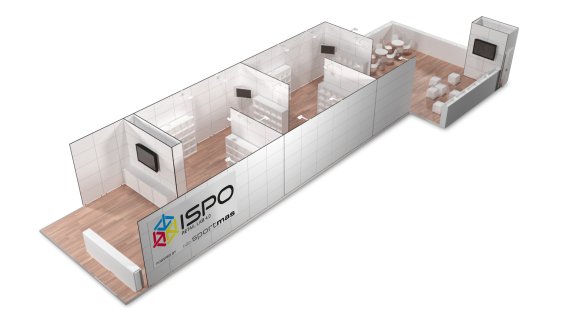 Co-organized by technology company Sportmas, it will give a sneak preview into the technical resources that can support, simplify and improve retail transactions.
These resources include beacon technology, which uses Bluetooth to process sales promotions, and RFID, which carries out product recognition over radio frequency.
Digital signage and WiFi analytics
Digital signage will also be making an appearance. It facilitates personalized advertisements by determining the customer's gender and age with the help of video analysis. With WiFi analytics, businesses have the possibility of discerning customers' motion behavior in certain rooms.

Other software solutions and printing technologies will also be introduced. Specialists for each technology will be available and ready to answer any questions.

ISPO RETAIL LAB 4.0 will be located at the east entrance EOE.02, and will be open on all days of the trade fair.