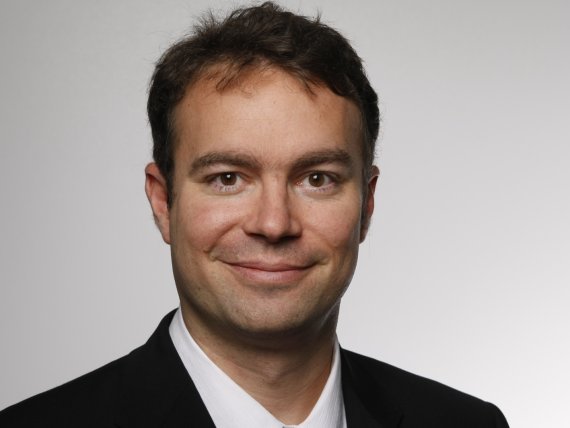 Mr. Strehler, there are numerous possibilities for funding. There are local or national, European or worldwide investments. And all of them have different requirements for applicants. How do you keep track of them all?
That's true, it isn't that easy. Even professionals often don't manage to keep track of the entire range of funding programs. Instead they follow the areas they have specialized in. I recommend first getting an overview of the various possibilities. It helps to get a feel for them.

The next step is to look at the topic from another perspective and define a clear goal for yourself: What direction do I want to go in? Then you can narrow your search to find suitable funding options. 
What kinds of funding options are there for the sports industry?
There are several offers in the area of professional sports and the development of sports complexes. Manufacturers of sports articles or sports equipment, however, don't have access to their own funding programs. They need to be more creative and look around in related fields.
If calls for proposals don't seem to fit at first, it's still worth taking a closer look. A company that wants to develop innovative wearables, for example, could find something from funding programs for technology, high-tech and human-technology interaction.
How can founders or companies gauge their chances for funding before they send off their application?
Experience usually helps. In the case of EU subsidies, for example, there are always new rounds where new projects are selected for funding. If you take a look at how many applications were entered in the last round and how many were accepted, you can gauge your own chance to some degree.

Generally speaking: Funding offers at a local, regional or national level often provide less money, but your own chances of being considered usually increase. At the European or international level, subsidies in the millions are available, but in exchange the chances of being selected tend to be slimmer. Plus you shouldn't underestimate the administrative work involved. And without a superb consortium it will be difficult in any case.
Why does it make sense to collaborate with other companies?
In some cases it's even essential. In the area of KMU funding and for smaller projects, a company might apply on its own. But in the case of larger research collaborations, the EU, for example, requires three partners from three different EU countries. Together they should generate an added value with each of their strengths that they couldn't achieve on their own.
How many companies are usually in one of these consortiums?
In some cases there are transnational collaborations with 20 or more partners. When applying for a funding project for the first time, though, a consortium should aim to have a maximum of ten partners in order to become familiar with the nature of a collaborative research project. The chances of funding increase when one of the participating companies is already familiar with the range of funding programs - or maybe even has a good reputation with them.
What do you need to consider when submitting an application?
If you are collaborating with other companies you should choose these carefully and get them involved early on. After all, you could end up working with them on a research project for three years. And often you notice how well each partner contributes during the initial phase.
The next step is to carefully prepare project drafts. Here you should follow the requirements stated in the call for proposals as closely as possible. Applicants should also pay attention to keywords in the call for proposals - and, ideally, they should include them in their proposal.

Let's assume the application is successful and funding has been approved. What needs to be done then?
As soon as the project starts, the subsidized companies need to deliver interim reports and statements of employment at regular intervals. These document whether the timeline has been adhered to and whether the set goals have been achieved. This can often mean a lot of work but it also means: As soon as funding has been approved the most important hurdle has been overcome and nothing else stands in the way of the innovations.
In this series, we want to take a step-by-step look at challenges in getting funding. In the next episode you will get to know the various mechanisms of funding and find out what kind of funding best suits which project.