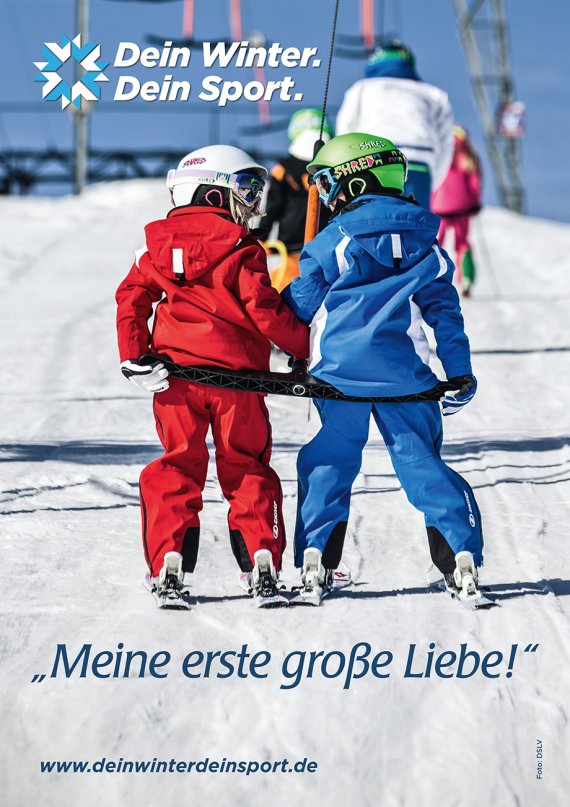 The "Dein Winter. Dein Sport" association works with children and young people who are disadvantaged due to social, physical or mental factors and it offers them the chance to experience winter sports. In the winter of 2014/15, the association made it possible for around 100 children and young people to spend a weekend in the snow.

The initiative is supported by the German Ski Association (DSV), the German Ski Instructors Association (DSLV) and the German Snowboarding Association (SVD). This alliance works together to promote every aspect of winter sports.

Making winter sports more accessible
The symposium at ISPO MUNICH will focus on finding ways to make winter sports more accessible for children. These leading winter sports associations, aim to partner with their clubs and ski schools as well as businesses, schools and politicians in order to develop solutions and offer specific services.

Those taking part in the symposium include Walter Vogel (CEO of DSV Marketing GmbH), Prof. Hanns-Michael Hölz (President of the SVD) and Klaus Dittrich (Chairman of the Board of Management for Munich Messe München GmbH). Joining them will be "Your winter. Your sport" mentors and world class winter athletes Uschi Disl, Nicola Thost, and Tobias Angerer.

And on a related topic, the "Kids on Snow Day" will be in the atrium of ISPO MUNICH on the very next day.