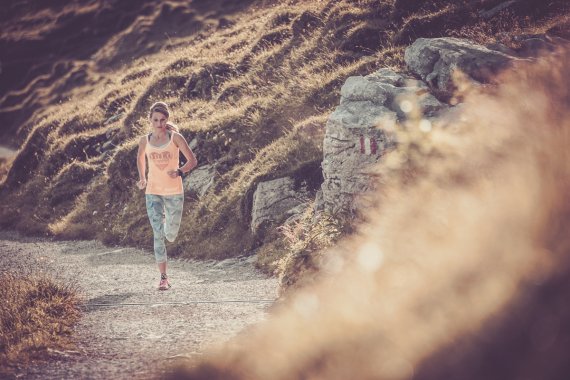 With the first of her five-piece running-series, Ingalena explains how runners set their goals for the new running-season properly and what they should avoid.
Everything will be different – the SMART model
2015 – What do you think of when you reflect on this past year? What first comes to mind when you think about 2016? When the new year comes along, it's good to think back over the past year, to reflect on the good and less good things you've experienced and to think about what you can take from those experiences going into the new year. 
Of course our resolutions are always ambitious – our intentions are for everything to be better. Less stress, more consistent work towards our athletic and personal goals, to finally lose weight and live healthier, etc. Many people plan to take on much too much – and this newfound consistency then ultimately lapses in two weeks or less.
Being able to consistently act on your resolutions begins with how you define them and how much you plan to take on. Don't expect to do a complete 180, but set yourself intermediate goals so that you can accomplish things step by step. One sensible way to do this is to set goals according to the SMART model: S stands for specific, M for measurable, A for accepted, R for realistic and T for timed.
Realistic goals in training
Here's an example: You finally want to lose those 30 pounds. The first question should be, "Is it realistic? Can I achieve this? Or is it too much?"

Start out with the goal of losing 20 pounds. It's realistic to lose 1 pound per week, so you'd need 20 weeks to lose 20 pounds. It makes even more sense to stretch this out to 6 months so that you can still have one or two weeks that don't go exactly to plan.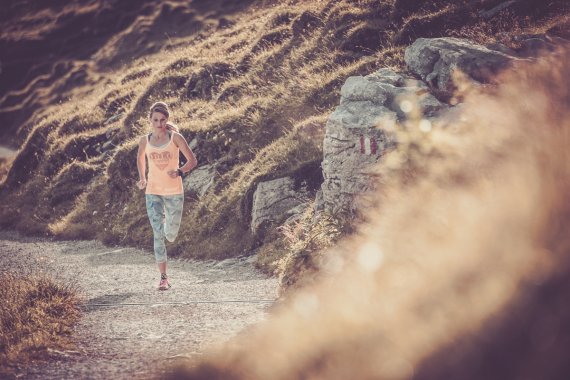 Ask yourself how you can best achieve this goal and what you need to change to do so. Maybe you can find someone nearby to join you in your goal of losing weight? How can you better plan to incorporate exercise into your life and who will help you to change your diet?
Small steps for long-term success
One foot after the other – this basic rule is also important when setting your goal. If you plan in smaller steps, you'll experience several small successes every now and again and you'll stay motivated longer.
Is your goal to run a marathon? Then you should start training for it now. The best case would be for the marathon to be held in autumn, meaning you should achieve an intermediate goal of completing a 10k race in March or April.

Adjust to a marathon tempo
You can then start to make your initial calculations to adjust to a marathon tempo. You should then participate in a half marathon in June or July. After this race, cut back on your training a bit for two weeks and then start to train specifically for the marathon for 12 weeks.

This plan would be ideal to be well prepared to run a marathon in autumn and to experience a few highlights along the way and really take note of how your training is progressing. That's how to keep motivated!
Stay flexible 
It's easy to set goals, but putting them into action always comes with its ups and downs. This is totally normal! At the start it's crucial for you to view your goal as a realistic one and to ask yourself what obstacles you'll face along the way.

Try to consider things from all sides. Be aware of your starting point and ask yourself honestly whether this goal is achievable or if it's too high of an initial goal to set. Do you have the capacity to achieve this goal, both in terms of time and physical ability? And what will you have to change to achieve it? 
Once you have asked yourself these questions, you can start to plan how you want to tackle it.

Find an intermediate solution
It is essential that you remain flexible should you encounter any problems on the way to your desired goal. If along the way it transpires that you've taken too much on or it's too difficult a goal to achieve due to a change in your situation, you should ask yourself how you can adjust the goal?

There's no reason you can't find an intermediate solution so that you can still achieve a goal with satisfaction – even greater satisfaction than you'd experience if you were to continue battling windmills and ending up exhausted and drained to such an extent that you weren't able to achieve anything at all.
Grab the new year by the horns! With good resolutions you can happily fulfill! With goals that bring a smile to your face! Clear goals with a defined plan and small steps are the best foundation for long-term successes.
You can get more Information about Ingalena Schöburg-Heuck and her passion running on her website.