The conference program in Stockholm
Learn from Swedish success stories and failures in the Swedish seminar on April 17. Understand what´s going on and what is going to happen from international experts in the english seminar on April 18. The first ISPO Academy about Digitalization is organized in Stockholm in cooperation with the Nordic Sport Industry Associations and hosted by Svenskt Sportforum.
Venue: Scandic Continental, Vasagatan 22, 111 20 Stockholm
Tuesday April 17, 2018
12:00
Participant registration starts
13:45–14:30
The customers preferred choice of websites (in Swedish)
Intro: Hööks has for the second year in a row received the Web Service Award for having the best e-commerce website, accordin to the votes from over 165.000 consumers. Hööks Hästsport AB is the leading company in Scandinavia within equestrian industry with shops in Sweden, Norway, Denmark and Finland, and of course online. The company's history dates back to the early 30's and has today 350 employees and annual turnover of over 45 million euro.
Speaker: Robert Kindstrand, Hööks Hästsport marketing and e-commerce manager
Location: Main Stage
14:30–15:30
Revolution Race, D2C-The disruptive way (in Swedish)
Intro: With focus on the customer instead of the IT, they were able to break into the tough competition in the outdoor industry with their new direct-to-consumer, D2C business model. Revolution Race was built step by step from its foundation and is growing further with social media through transparency and digital strategy. With a fierce interest in having satisfied customers, Revolution Race succeeded to go from 0 to 200 million SEK in just 4 years. For the first time they present the story behind.
Speaker: Pernilla Nyrensten, CEO Revolution Race/Fritidsfabriken
Location: Main Stage
16:00–16:45
Why your digital transformation fails – and two success stories (in Swedish)
Intro: Stories about how a Swedish brand and an online retailer in the sports industry turned the trend upwards
Speaker: Christopher Häggström, Digital Business Development, 2N Consulting
Location: Main Stage
13:45–14:30
Break-out session 1: How do you succeed and fail with your digital marketing? And how is a project specification achieved without involvement? (in Swedish)
Intro: In the last year alone, we have seen a huge change in where companies put their marketing budgets. They have realized that traditional channels are out of date. The competition in digital channels has grown tougher and with this the requirements of quality and fast delivery has increased accordingly.
Speaker: Mathias Khemiri, CEO ZYNQ Media Group
Location: in adjacent conference room
16:00–16:45
Break-out session 2: : Digital tools for locally produced and customized Houdini Power Hoodies (in Swedish)
Intro: Digimode is a demonstrator for virtual design and sales and enables digital local production of apparel for increased flexibility in the customer relation. To meet this objective, the existing analogue systems in design, marketing, sales, customizing and fitting will be digitalized. Together with commercial partners, a demand-driven and digitally strengthened value chain is built and demonstrated.
Speaker: Jonas Larsson, Lecturer Textile Academy in Borås
Location: in adjacent conference room
16:45–17:00
Moderator Christer summarizes the day together with the speakers
17:00–18:30
Awards & Mingle
The winners of the following awards will be announced directly after the seminars:
Gear of the Year Awards,

presented by Sportfack

Swedish sport business woman of the Year Award

(

Årets affärskvinna inom svensk sportbransch

), presented by Svenskt Sportforum

Sports Industry Cooperator of the Year Award

, presented by HuginBiz
Networking mingle and we leave together for a great industry dinner at Grand Central, appr. 5 mins walk from Scandic Continental.
18:30
Mingle and drinks at Grand Central by Scandic
Kungsgatan 70, 111 20 Stockholm
Wednesday April 18, 2018
08:45–09:30
Keynote 1: 10 Hot Consumer Trends for 2018 and beyond (in English)
Intro: Exploring the future from an early adopter user perspective, Ericsson ConsumerLab's report "The 10 Hot Consumer Trends for 2018 and beyond"  highlights how technology is becoming more human and connectivity ubiquitous,  allowing new technologies such as 5G, AI, VR, among others, to transform consumers everyday lives.
Speaker: André Gualda, Senior Advisor, Ericsson Consumer Insights
09:30–10:15
Keynote 2
Intro: Kairos Future is an international consulting and research company that assists companies and organizations to understand and shape their futures
"…Seeing the changes ahead and seizing the opportune moment to move is fundamentally what management is all about…". Kairos Future believes that the key to 21st century innovation is teaming up with machines". 
Speaker: Jörgen Jedbratt, Senior Partner and founder of Consumer, Markets & Innovation at Kairos Future. Jörgen holds an MBA, specializing in organization and leadership. 
10:45–11:30
Keynote 3: The future of sport is no longer what it used to be (in English)
Intro: How do we broaden our perspectives on the megatrends that will push the boundaries of the sport business forward in the next 5, 10 and 30 years?
The Copenhagen Institute for Futures Studies (CIFS) will give a unique keynote about the opportunities of innovation, analysing the impacts of global Megatrends, guiding us through some of the trends that influence the future and show you how your brand and business can benefit from using knowledge from future studies and megatrends, and in which areas they can enhance your way to navigate the future and support decision-making.
Speakers:  Bugge Holm Hansen & Sofie Hvitved, Associated Partners, Copenhagen Institute for Future Studies
11:30–12:15
A personal perspective from a company in digital transition (in English)
Intro: Bergzeit.de is one of Europe's leading retailers with a clear product focus on mountaineering and outdoor. Founded in 1999, Bergzeit was taken over by the Sportler Group in 2012, its annual turnover now passed 55 million euro with more than 200 employees.
Speaker: Maximilian Hofbauer, Bergzeit.de, Managing Director 
12:15–13:00
The most important digital trends for 2018 (in English)
Intro: The digital landscape is under constant change. Digital strategist Jerry Silfwer presents eleven important trends within digital branding communication. He will address digital eco-systems, content streams, deep content and preference advertising.
Speaker: Jerry Silfver
09:30–10:15
Breakout session 1: TBD (in English)
Intro: TBD
Speaker: Foursource
Location: in adjacent conference room
10:45–11:30
Breakout session 2: Successful online business abroad (in English)
Intro: Salesupply is one of Europe's most successful international e-fulfillment companies with offices in Europe, USA and China. The company manage over 450 international e-commerce projects globally and work for international brands and support online resellers with online growth. Salesupply focus on optimizing customer experiences by offering international customers support and worldwide fulfillment.
Speaker: Jeroen Leendsen, Global Sales Manager Salesupply
13:00–13:15
Moderator Christer summarizes the day together with the speakers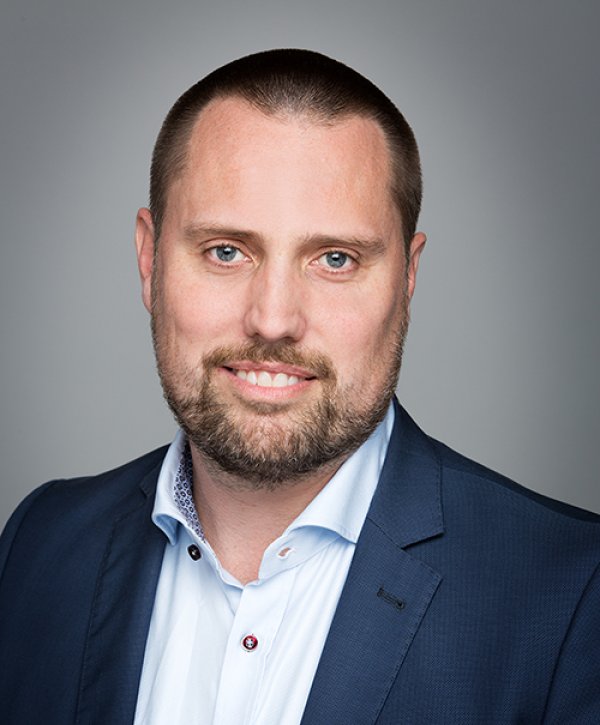 Christopher Häggström
Christopher Häggström has over 15 years of professional experience from the Digital Marketing & E-commerce Industry and is a popular lecturer; i.e. as Guest Lecturer for the Master program in International Marketing and Brand Management is Sweden's most popular MSc degree program at Lunds University.
Christopher delivers digital strategies and transformation program, and is Advisor and Interim manager with digital business opportunities in focus through his company, 2N Consulting AB. At the moment,  Christopher's major assignment as "Interim Digital Director" at Bergans, where Christopher is helping the company to build their e-commerce department and to deliver a strategy where the digital dimension of the sales and brand is included in a clearer way. Other clients include eWork Group, Capman, Harvey Nash Nordics and Hedin Bil.
Close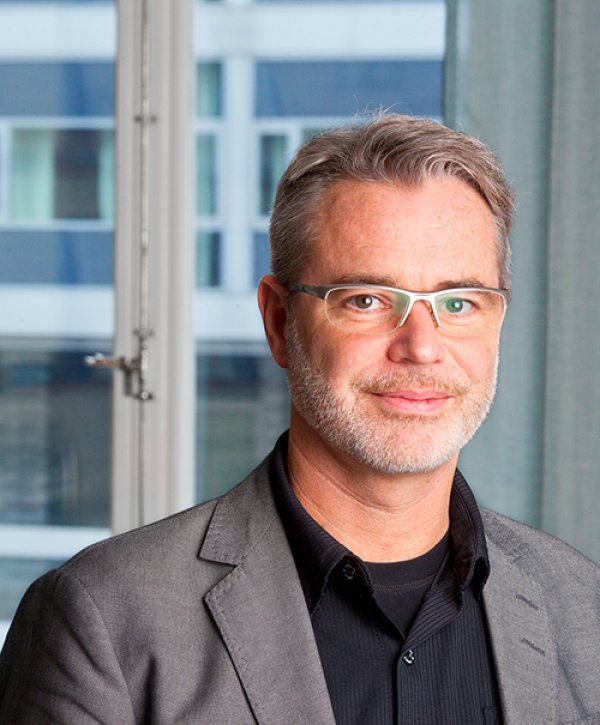 Jörgen Jedbratt
Jörgen Jedbratt, has worked as future strategist, helping international consumer oriented companies like Ikea, Steen & Ström etc with futures-adapted strategic development since 1993. Jörgen and his team produce future research reports on retail landscapes in cooperation with organizations and interest groups, i.e. SIIR (Swedish Institute for Innovative Retail). Jörgen possess extensive experience in business intelligence and scenario planning and is particularly interested in the consumer of the future, the development of new media arenas, and the new challenges in changed business environment and has published several books within this area.
Close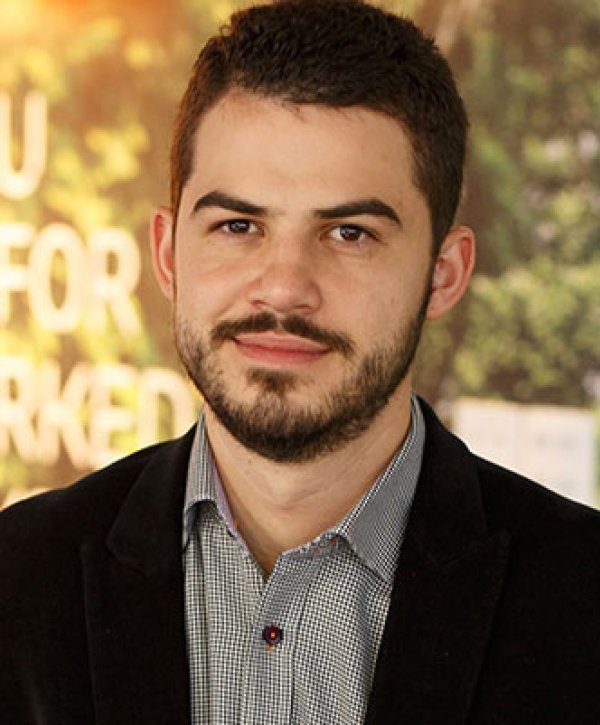 André Gualda
André Gualda previously worked at Mercedes-Benz and joined Ericsson, first in his homeland Brazil, then in North America and at present he is based in Stockholm, Sweden.
Close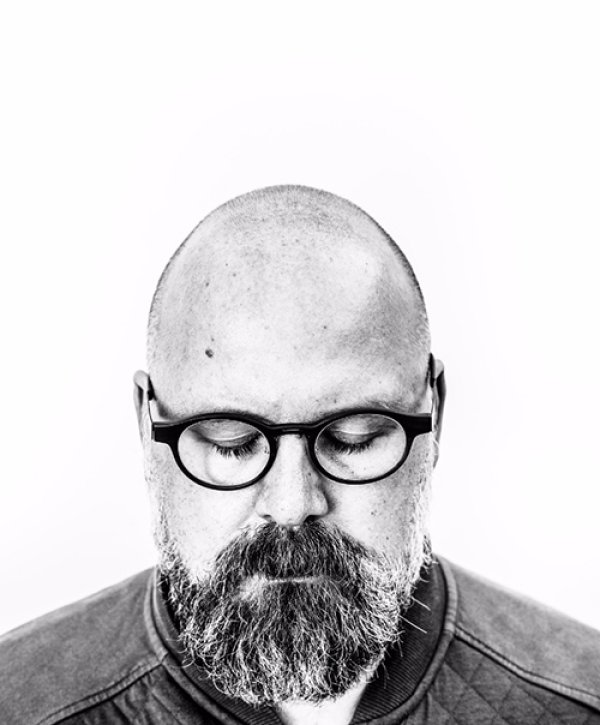 Bugge Holm Hansen
Bugge is an international analytical and strategic capacity when it comes to decode our modern society's needs in the intersection between sports and exercise, learning, technology, communication, technology, and management – at work as well as leisure. Since 1997, Bugge has worked as an expert in the field of outdoors activity, jogging, exercise, and active holidays – at the strategic business level as well as at consumer level. Bugge's holds an MA in Educational Science & Semiotics from Copenhagen University as well as many years of consultancy work. He has been part of a number of think tanks and political committees. For instance, Denmark's first national outdoor policies, from a catalogue of ideas to legislative proposals in the Ministry of Environment's network for outdoor policy.
Close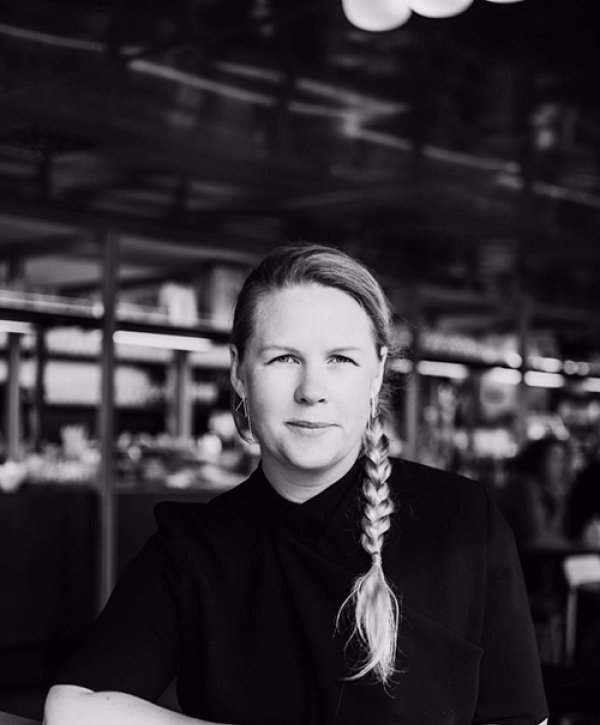 Sofie Hvitved
Sofie Hvitved, Associated Partner, Copenhagen Institute for Futures Studies
Sofie is strongly engaged in the intersection between media, technology, knowledge sharing, health, and exercise, where she is skilled in the development and execution of strategy and innovation projects.
Sofie has a solid strategic background in the media industry, among other things from DR Strategy & Project and as project manager on the media conference New Media Days. She is a partner in Mediehuset Luksus, where she has been the driving force behind the company's internationalisation and digitising of its magazine business. Sofie has an MA in Media Studies from Aarhus University. Besides her work at the Copenhagen Institute for Futures Studies, Sofie is also editor in chief of Løbemagasinet and since 2008 international consultant in the interaction of media and health, with thorough industry knowledge about jogging and outdoor segments.
Close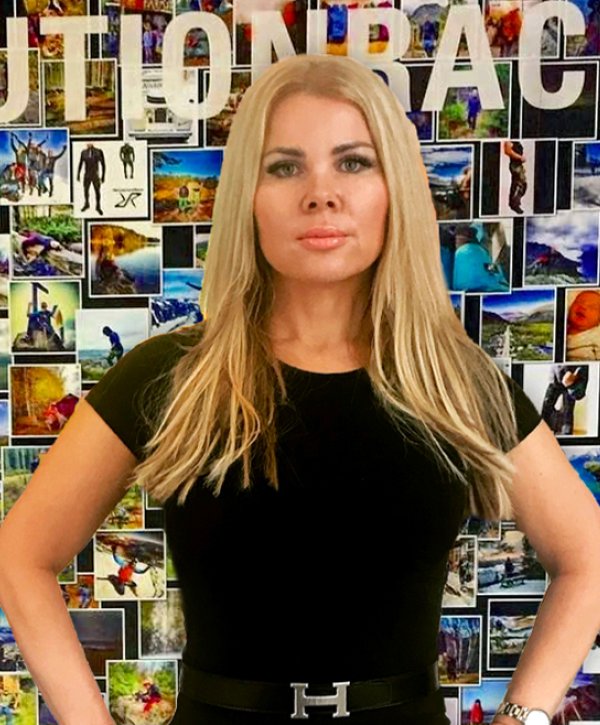 Pernilla Nyrensten
Pernilla Nyrensten grew up in an entreprenuerial family, her father owned several clothing stores. She has always loved the meeting with the customer and sold her first apparel at the age of seven.
Close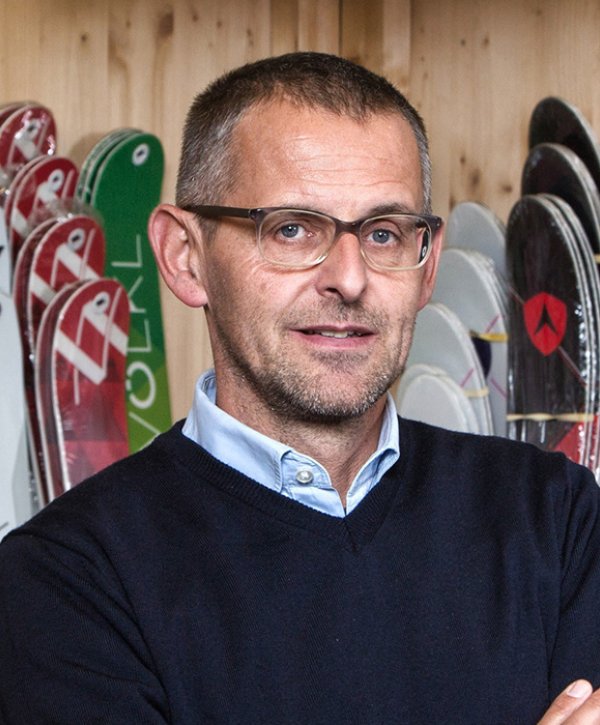 Maximilian Hofbauer
Before switching to the retail side as CEO of Bergzeit in 2015, Maximilian Hofbauer has held international leadership positions within the outdoor industry, i.e. Schöffel, The North Face and Icebreaker. Max is also a board member at Norrøna Sport AS. 
Close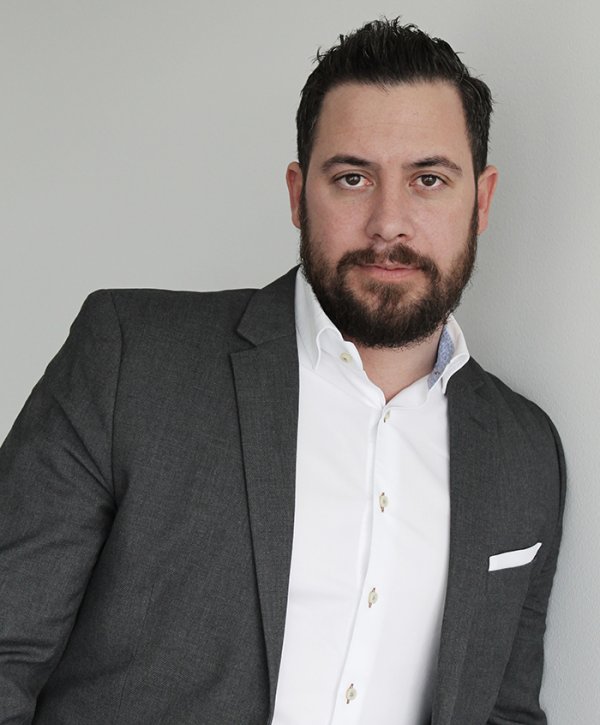 Mathias Khemiri
With an engineering background, Mathias Khemiri has since 2011 been working with digital marketing with experience based on thousands of campaigns for companies in B2B as well as B2C. His passion lies in converting traffic to revenue by constantly being in the forefront of the digital channels.
Close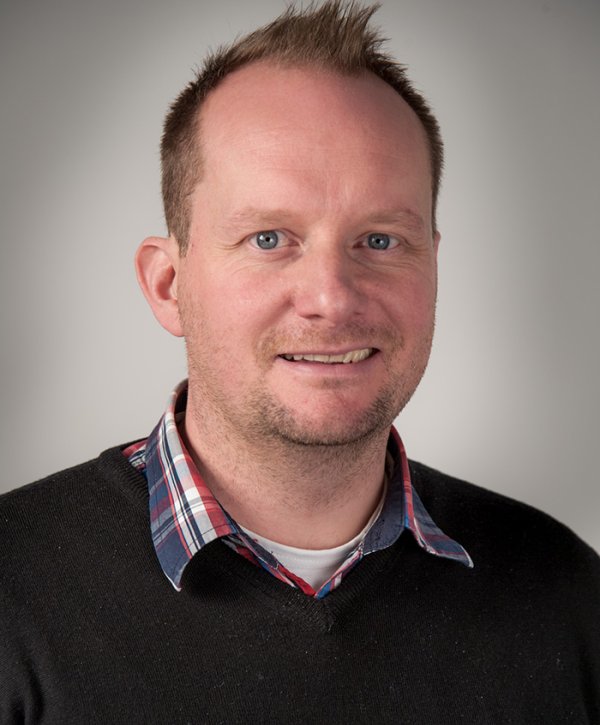 Robert Kindstrand
Robert Kindstrand ist marketing and e-commerce manager at Hööks Hästsport. Before Robert joined Hööks Hästsport, he was previously marketing manager at Team Sportia and marketing manager at Intersport.
Close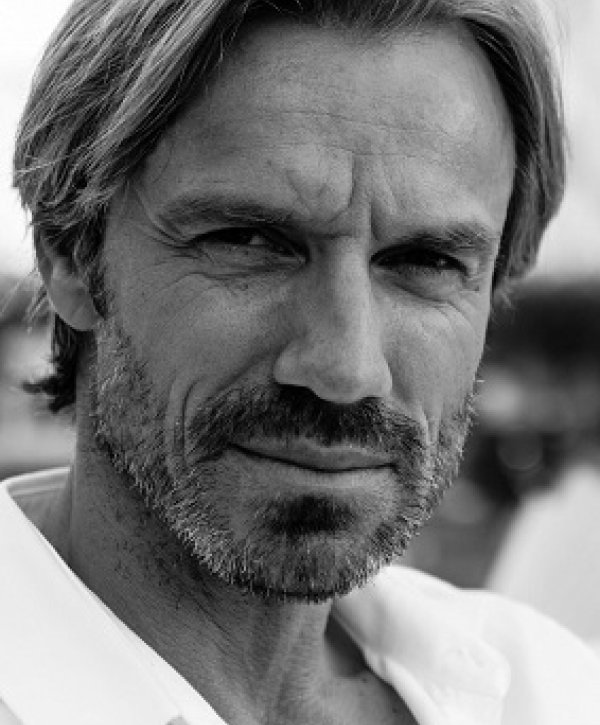 Jeroen Leenders
Jeroen Leenders co-founded Salesupply in 2009, and is also the founder of Cross-Border Magazine. 
Close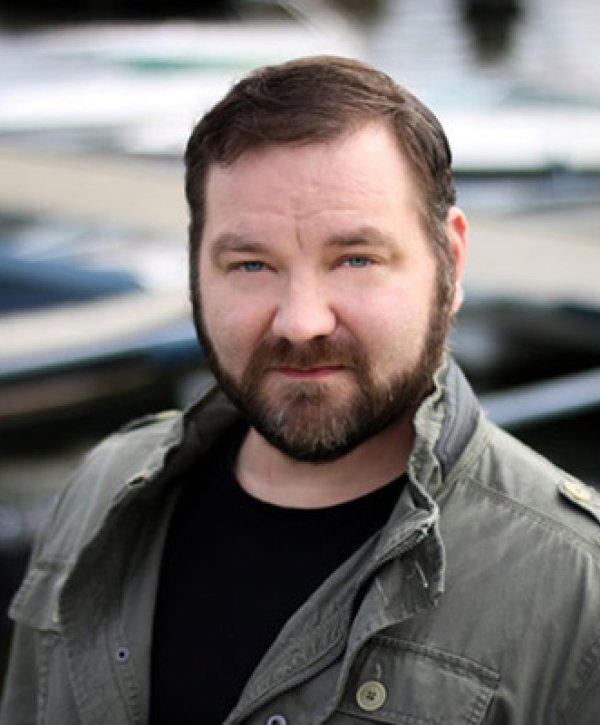 Jerry Silfwer
Jerry Silfwer is Co-Founder and Chairman of the Board at Kaufmann, a communication agency specializing in video production and social media distribution. Previous positions include Founder and CEO at Spin Factory, a digital strategy agency, former COO and Executive Digital Strategist at Whispr Group, a data-driven social media agency in New York. Jerry relocated from Manhattan back to Stockholm in 2012 to set up Whispr Stockholm. Head of Network & Relations at Springtime. Jerry is a member of the Adobe EMEA ThinkTank since 2014. In 2008, Jerry founded the no. 1 PR community in the Nordics, PR of Sweden and his blog Doctor Spin, ranked by Invesp amongst the Top 25 PR blogs in the world. Jerry has spoken at TEDx, World Public Relations Forum, DMEXCO, EUROCOM Milan, given several lectures at Berghs School of Communication, Beckman's College of Design and Hyper Island, been dinner speaker at Sweden Social Web Camp and been featured in national trade media on several occasions. He is also a Social Media Today and CMO.com featured writer.
Jerry has Bachelor Degrees in Public Relations and was awarded by PRECIS (Public Relations Agencies in Sweden) and DIK (Union for Communication Professionals) . In 2016 Jerry won the Cision PR Influencer Award. 
Close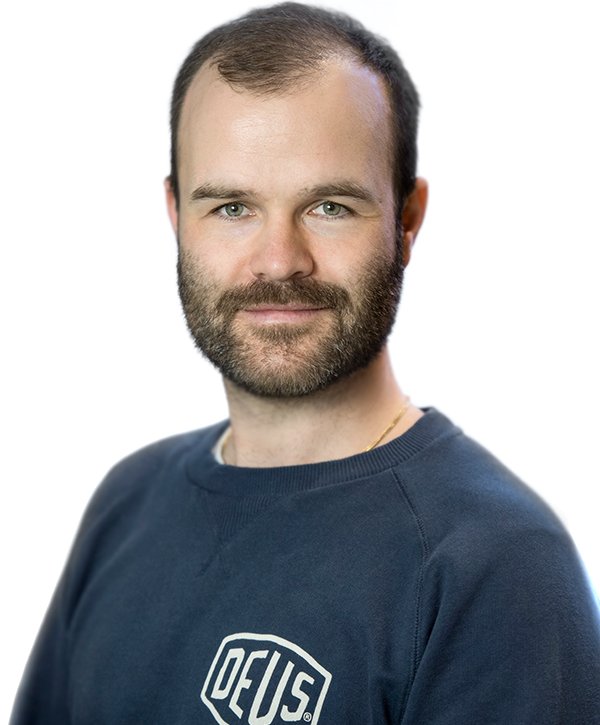 Jonas Larsson
Jonas Larsson is Lecturer at the Textile Academy in Borås. His research focuses on building systems for value chains which minimizes waste and strengthen customer relations.
Close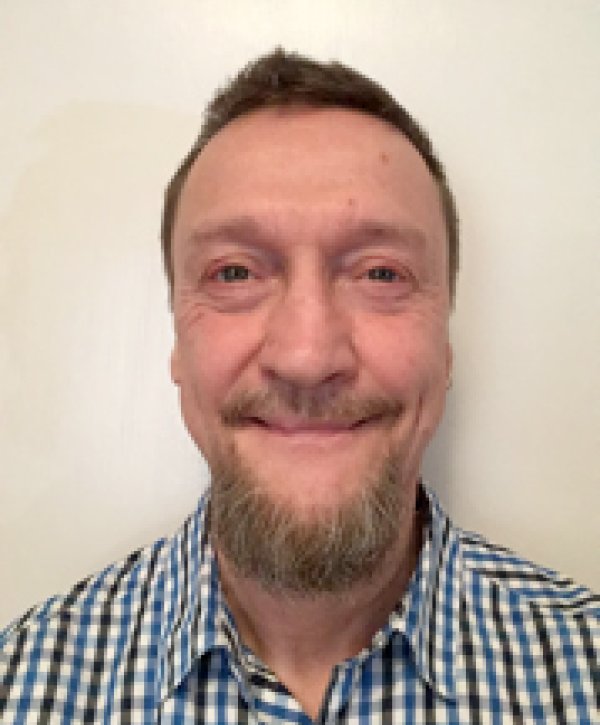 Christer Flythström
Christer is an experienced journalist and has among other things been the editor at Sportfack magazine, the leading B2B-magazine for the sporting industry in Sweden. As our Master of Ceremonies he will be introducing our guests throughout the academy, whilst no doubt adding some of his own observations! 
An experienced reporter and journalist, from 1983 to 1989 Christer worked as a news reporter at the Finnish Broadcasting Company, after which he moved to Stockholm to work as a reporter at STV (Swedish Television) from 1989 to 1996. He also spent time in New York working as a freelance correspondent in radio and TV. 
In his free time Christer enjoys mountain biking and kayaking.

Close
Early Bird Fees* for ISPO Academy Scandinavia
All prices are in Swedish Krona (SEK).
Invoice will be sent to your invoicing address upon registration.
Swedish Success & Failures Seminar
April 17, 13:30–17:00
695 SEK per person incl. coffee/taste breaks
995 SEK per person after Early Bird
Networking Lunch
April 17, 12:00–13:30
195 SEK
Networking Dinner
April 17, 19:00–23:00
695 SEK
International Insights and Benchmarks
April 18, 09:00–12:30
695 SEK per person (incl. coffee/taste breaks)
995 SEK per person after Early Bird
Networking Lunch
April 18, 12:30–14:00
195 SEK
Accomodation
Supported by Scandic, we have reserved rooms at Scandic Continental at favorable rates. 1350 SEK for Queen Cabin room (no window) for check-in April 17, checkout April 18. Please reserve your room through registration form.
* Early Bird Fees until March 31, 2018 or when full (max. 100 persons)