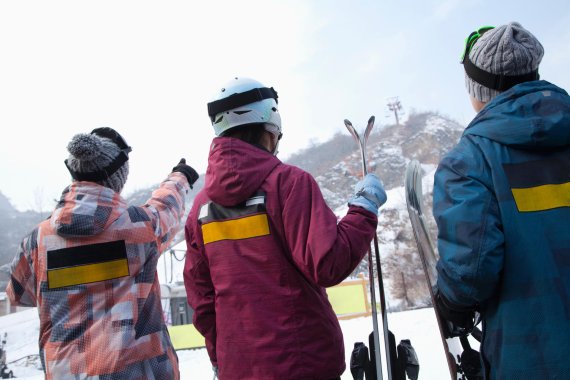 Poor weather conditions have put the whole of the winter sports industry under pressure in recent years – that's old news. That the sector has undergone foundational changes in its structure is also well-known. In particular, brands affiliated with large corporations experience great pressure for growth in comparison to companies managed by the owners.
Sold and Sold Again – Not Isolated Cases
That K2, one of the cult labels of the winter sports industry, is now up for sale, is naturally surprising news at first glance. Owner Newell Brands threatening its companies to protect its own business interests – that's a normal business tactic. And it would not be the first time – see also Jack Wolfskin – that a company is sold and resold.
What is happening to the affected brands – K2, Völkl, Marker and many others – is all a symptom of a more fundamental problem, that is finally being openly talked about: The winter sports industry urgently needs to rethink the timings of its supply chain. The cycles of product manufacturing and delivery no longer match up to actual seasonal demand, which is leading to an increased pressure in both industry and trade.
Winter sports products are in shops from September, even though the snow – and with it the actual demand for the products – doesn't arrive until January. How can companies expect to achieve long-term success like this? By this time many of the products will have been reduced several times and the profit margins – which are already quite tight – are gone.
Strong Brands Will Not Disappear
To me it is clear: Strong brands will not simply disappear like this – they are too well established in tradition, innovation and quality. If a company were theoretically now to shut down, it would also have a negative impact on the image of the industry. For this reason it's urgently important that industry and trade sit down together and try to find a solution.
A decisive factor in this is that the industry should not only be driven by its sell-in figures, trying to force products onto the market, but should be focused fundamentally on the sell-out. However, this will work only in conjunction and mutual trust with the distributors, and with mutual exchange of relevant information.
On a fundamental level, the situation of the for-sale brands is a renewed wake-up call to the whole winter sports industry and all areas connected to it, from the manufacturers to the tourist destinations to the training schools: How can we stand together to once again attract people to winter sports? A good example of this is the "Dein Winter. Dein Sport." (Your Winter. Your Sport.) initiative, which we have supported from the beginning.
People Need to Experience the Joys of Winter Sports Again
Naturally there is competition within the industry. But above all the competition is with other sectors, such as the electronic and entertainment industry, which is excellently positioned to take the money straight out of consumers' pockets.
When an industry sends different messages, it has a weaker effect on the consumer who wants to spend money than one unified voice: We all need to work together to ensure that people come once again to experience the joys of winter sports. At the right time, with the right products.