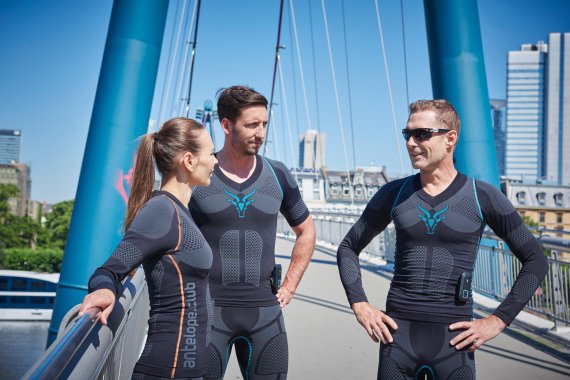 Therefore here a close up on a few sport and fitness companies to watch this year. They have been chosen as finalists of the renowned WT | Wearable Technologies Innovation World Cup 2016 in the sports & fitness category.

Kinematix sporty gadget is called TUNE. The device is worn on your running shoe and provides you with specific information about your run by optimizing your symmetry and the way your feet use the ground. With the recorded information, TUNE adjusts a personalized plan for you which adapts to your running profile to help you run faster and farther.

Better performance, less injury risk
Tune can lead you to a better performance and less injury risk. With the help of Tune, you run with the confidence that the effort and time you put into your running will pay off to achieve your goals and stay healthier.
Gait Up is the innovative company behind the Run Up project. The company aims to develop new wearable shoe sensors including an advanced foot strike analysis algorithm. It will provide running professionals such as coaches, podiatrists and shoe retailers with valuable running advices and recommendations, to help their clients to select appropriate footwear, correct running technique and ultimately prevent injuries.

Moreover, the system has enables the quantification of foot striking patterns including pronation and supination, running speed and muscle activation pre or post foot strike. Measurements are performed in natural condition on a running track with subjects consisting of amateur athletes and unilateral hip resurfacing patients.

A revolutionary mouth guard
Research of the company Force Impact Technology has shown that there are 3.8 million sports related concussions each year. Unlike a structural injury such as shoulder sprain, brain injuries are not always easily detectable. At times it is extremely dangerous when athletes continue playing without knowing they are at risk for further damages. This is the reason why the company developed the FITGuard: a revolutionary mouth guard to help athletes and coaches to detect brain injuries in the fastest way possible.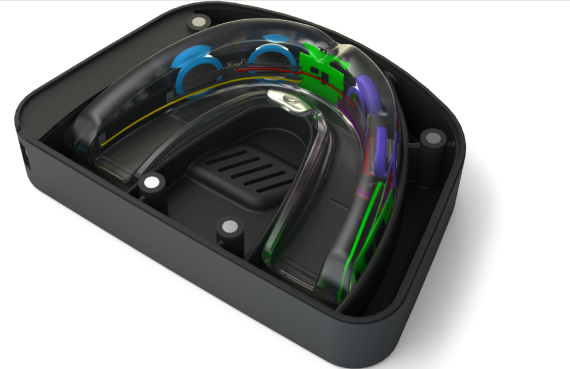 The device will constantly sample rates of acceleration. If acceleration increases, the sampling rate will increase as well. If the peak of that acceleration breaches a threshold, the LEDs on the mouth guard will change colours. These thresholds are established by using pre-determined thresholds but can also be user specified. Additionally, the duration of the event will also be transferred to the mobile application. After an event, the data will be uploaded to a centralized database which will be used to improve the accuracy of user thresholds.
Wrist sensor for boxing
Hykso is set to revolutionize boxing with the launch of their wrist sensor. The wearable tracks athletes' patterns and monitors their physical status. All boxers, kickboxers, MMA athletes and their coaches will love this novelty. Fighters can throw up to 6 punches per second; therefore, monitoring a change in pattern takes many hours of observation to make sure that the tactical adjustment is achieved.

Nevertheless, these observations are rather inaccurate and can lead to disagreements between coaches and their athletes. Besides, it takes up to 15 hours a week to obtain objective quantitative data to give feedback to athletes. This is currently the best possible process, however, it is entirely inefficient. With Hykso technology, coaches go from spending 15 hours a week on a manual process to 0.

The Hykso sensor is wrapped around the wrists before entering the ring in the same way the athletes would normally wrap their hands. All of the fighter's actions are recognized and analysed by algorithms and stored in the cloud.
Worn inside and outside
The new era of fitness has arrived with the ANTELOPE-Series. Last year's ISPO BRANDNEW Winner 2015 have been selected again as a finalists in the WT | Wearable Technologies Innovation World Cup. All the more reason to watch them closely! Their revolutionary sportswear range with embedded EMS (Electro Muscle Stimulation) technology can be worn inside and outside. With the ANTELOPE suit the wearer can exercise smart and effective to get the maximum out of your body within efficient time manner.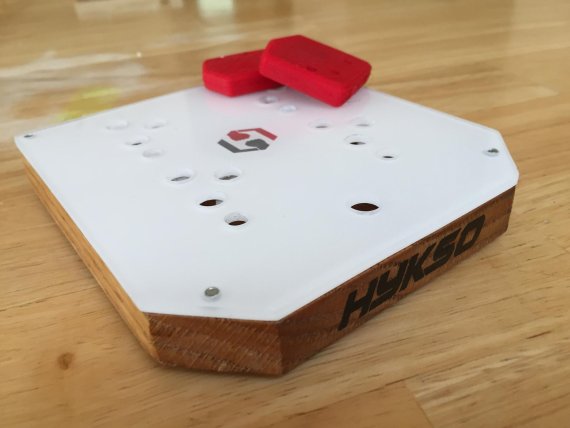 Special conductive yarns integrated in the advanced sportswear material. A water resistant Bluetooth control system called BOOSTER is used to steer muscle contraction of the wearer. The rechargeable lithium battery is sufficient to support up to 4 hours of continuous exercising. Last but not least, the ANTELOPE provides various programs and settings (frequency, intensity levels, training's length, speed, intervals, etc.). Training data is saved and easily accessed and analysed through ANTELOPE's specials analytics tools.

So watch these companies closely. They might be turning the sporting goods landscape upside down. All these companies will present on stage at the WT | Wearable Technologies Conference 2016 Europe which will be held in line for the 10th time in line with ISPO tradeshow on January 26. Can't get enough of wearable start-ups? A

longside with the sports & fitness category finalists the finalists of the various other WT | Wearable Technologies Innovation World Cup categories including healthcare & wellness, game & lifestyle, smart clothing and smart jewellery will be giving elevator pitches at the event. Keep an eye on these 26 companies to get an innovation head start into 2016