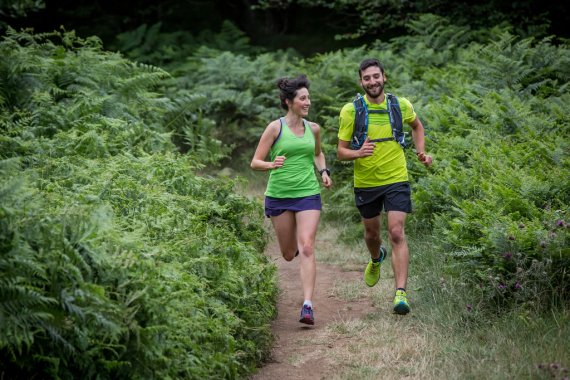 One of Salomon's main goals is to inspire even more people who now only run in the cities to try and stick with trail running. Trail running has a huge potential that is far from being exhausted.

It is part of Salomon's growth initiative to offer gear especially tailored to beginners and to offer trail running workshops. The brand is also pioneering in terms of trail running footwear: Newly developed ME:sh project is said to be the next big thing in footwear.
"Still a huge Potential for Trail Running"
ISPO.com spoke with Salomon's Brand Manager Julia Schehl.
ISPO.com: From a manufacturers point of view, is trail running still part of the running segment or are we already talking about a separate segment? How do retailers reflect your point of view in that manner? If you compare running in general and trail running, which one has more growth potential?
Julia Schehl: We still see a huge potential for trail running to grow significantly – especially when we think about getting all the people who now only run in the cities excited for trail running and to promote trail running in lower altitudes.
From our point of view, it is very important to explain trail running and special trail running products to our consumers. To do so we work closely with our core retailers, for instance offer tests, trail running workshops and special events.
We are realizing that retailers who are very active in getting the community together are very successful. End consumers don't hesitate to travel far to be part of such events. We are convinced that core retailers can provide a lot of extra added value to their consumers this way.
Trail running not limited to mountain areas
ISPO.com: How does the trail running target group differ from the target group for running in general – was does that mean for a brand?
Schehl: We know that today more and more people run because they want to live healthy and stay fit. The experience counts – running by themselves or in a group - and it is more important than reaching certain times and records. It is about the experience outdoors and to be able to take a break from the every-day life.
At the same time, we know that those athletes might be scared of the pseudo fact that trail running is only possible in the mountains, a distance of 30 kilometres and of 1000 altitude meters or more. That means for us, that we have to show these guys that trail running can be done anywhere, right in front of their door way and off the beaten path.
It is not about speed, but about the adventure outdoors – at the same time trail running is a new challenge in terms of coordination and focusing for these experienced runners, because they literally have to go over rough and smooth.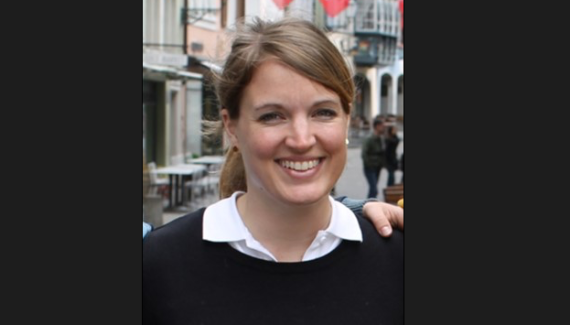 Besides selling the actual footwear, clothing and accessories for trail running, we are also offering trail running workshops since early 2017. At 20 locations across Germany, consumers can try new trail running products, learn about local trails and get advice from trail running experts on training & technique.
ISPO.com: Sustainability seems to be an important topic for trail runners who are naturally environmentally conscious – on the other hand the industry thrives through a constant decrease in more and more products. How do you handle this conflict?
Schehl: As a brand we do our best trying to satisfy the growing demand on the one hand (example "How to trail run" initiative) and to deliver the matching products for different terrains. On the other hand, we also pioneer in footwear manufacturing as you can see at our ME:sh project, which is the first personalized footwear of its kind.
Runners can now mix & match components of the shoe and get it customized to create the perfect pair for their feet. This manufacturing process combines automatization with manual labour and helps to massively reduce single steps during the manufacturing process.
Read here: What the trail running community expects from the manufacturers
"Our influencers have to love trail running just as much as we do"
ISPO.com: How valuable are influencers for the trail running segment? What is your strategy with influencers? Do you see this as a trend that will pass by soon or is it something that will last? And how do you decide who is an influencer and who not?
Schehl: Collaborating with the trail running community and influencers has been very important to us since the beginning. We count on the know-how and the expertise of these athletes – the ongoing exchange of knowledge and experience with them is key to us, so we can continuously keep reviewing and questioning our ideas and concepts.
For example, they know exactly what a product needs to be capable of to survive on the trail and they can give valuable feedback – which on the other hand helps us with the development of our products.
What is important for us in regards to influencers? They have to love trail running just as much as we do – and they have to support us to push the limits of the sport with their straight forward feedback.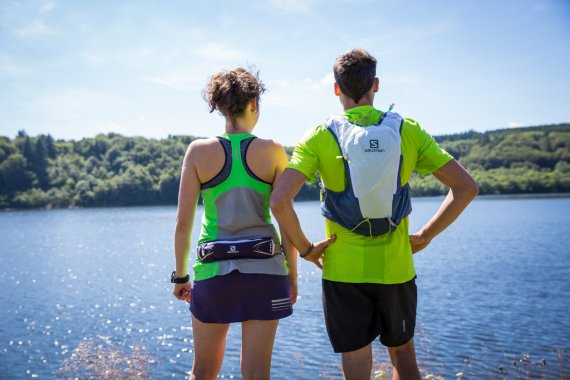 ISPO.com: How important are product tests for the trail running segment in comparison to other segments you serve? What is your strategy with other players in the field, like for instance travel or event agencies?
Schehl: Product tests are essential to us – especially for footwear and running backpacks. We offer a very wide range of trail running footwear: starting with styles for easy going cross country runs, to models for challenging runs in the mountains and ultra distance runs – or footwear for trails which are extra wet and muddy.
That is why it is crucial for us to give the athletes a chance to get to know all models and try them first in order to find a perfect match for their needs.
It is also important to try running packs and hydration belts. Particularly for longer trail runs it is a must to bring enough to drink and a change of clothes – to carry both comfortably and safely every runner should have a perfectly fitting backpack.
Simple hydration belts, entry level backpacks or minimalistic race belts for pros – the choice is huge. That is why it is important to try different options. Collaborations with other players of the trail running segment are fundamental to us to help develop the sport and to help it grow even more.
We can only be successful with long-term concepts which we share with our partners – One very positive example from our point of view is the Salomon Zugspitz Ultra Trail. Over the years and together with the event organizer Plan B, we established this run as one of the biggest trail running events in Germany. Since the first event 7 years ago we hit new participant records every year.
ISPO.com: How will digitization influence the trail running market and how do you get ready for it?
Schehl: The digitization is in full swing and already influences trail running on a daily basis. The trail running community is heavily connected online and offline and we adapt to that with our communication, for example with our social media channels or Salomon TV.
Of course, it is also important how our products are showcased online – that is our main focus and we thus work very closely with our retail partners.
About Salomon
Since over 60 years Salomon is one of the world's leading companies for mountaineering equipment and nowadays sells footwear, clothing and gear for outdoor sports like running and skiing as well. The new branding strategy targets all mountaineering and outdoor athletes. The new slogan "Time to Play" appeals to our inner child, who only wants to do one thing outside: Play.