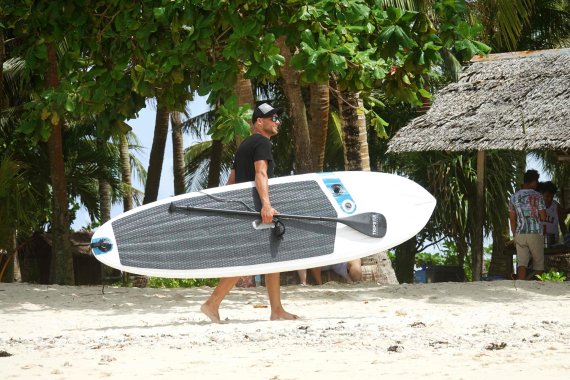 The first Tripstix boards are to be shipped by October, 2017, at the latest, according to the Kickstarter project website. The Munich-based start-up aims to collect 100,000 Euros in funds from private takers. The discounted price for the SUP boards starts at 1099 Euros.
Tripstix: Innovative SUP boards
Stefan Klare is the man behind Tripstix. The engineer developed a board composed of an air and a vacuum chamber, with the air chamber giving the board its shape – and thanks to its precise shape and high flexural rigidity, this board is able to keep up with traditional hard boards. At the same time, it can be inflated quickly and is easy to transport.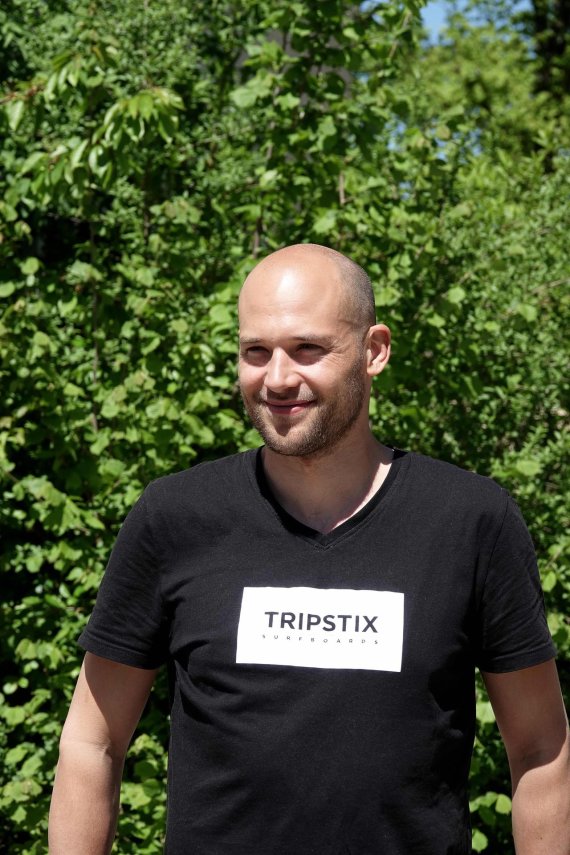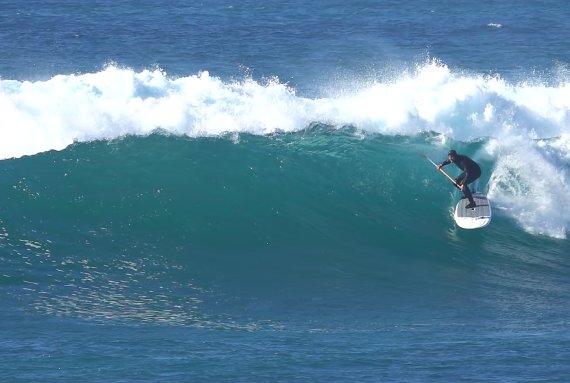 Video: Slackline Contest at the ISPO Pool