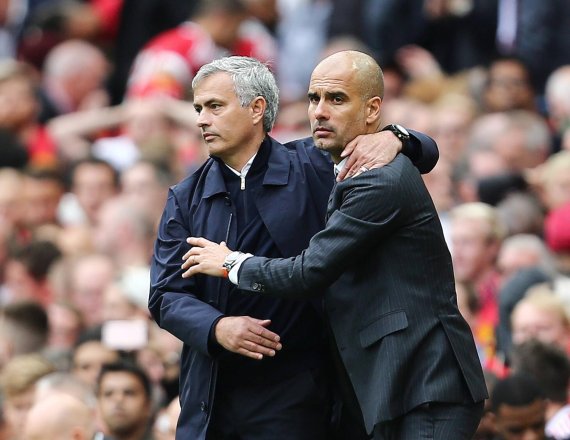 The live rights for the Premier League are held in Germany by the British company Perform Group who stole the rights from Sky in a bidding war. In Germany, Perform Group's streaming service DAZN thus has the exclusive broadcasting rights to 200 of the English league's games.
But at the clash between José Mourinho and Pep Guardiola's rival teams on Saturday, the portal was unavailable to users due to server problems - in browsers and using the app.
Social Media Storm Flares Up
At the beginning of the game DAZN was at least intermittently broadcasting. But the goals, which all took place in the first half, were missed by the service's users. It wasn't completely back until after the final whistle.
It was an embarrassing early showing for DAZN: The service only went online at the beginning of August. Many users are still in their free trial month with the portal, which usually costs €9.99 a month, just like Netflix.
The service drew a lot of anger over social media. #DAZN shot into the top 3 most trending hashtags.
DAZN Extends its Free Trial Month
On Twitter DAZN announced, "We had a problem which was caused by the service provider and which affected the broadcast," the company wrote. "We're sorry that we weren't available. The problem has now been solved and all users will receive an extra week free."
It was double the disappointment for derby fans: The Old Firm derby between the Scottish teams Celtic and Glasgow Rangers took place at pretty much the same time and, like all other events, could not be watched by DAZN users.