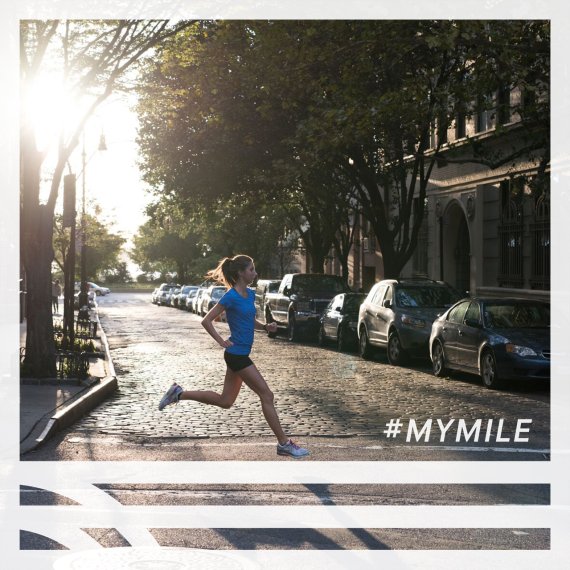 With the global Strava Mile challenge, Strava is inviting its users to set a new personal record for a mile (1,609 meters) during the course of June. In doing so, the company is giving everyone who shares their run with the hashtag #MyMile the chance to win a pair of running shoes.
Old record holder is role model for Strava Mile

The company offers British runner Sir Roger Bannister as a spiritual model. In 1954, he was the first person ever to run a mile in under four minutes.

"Since Bannister's proverbial milestone, more people have climbed Mt. Everest than have reproduced this monumental achievement", says the company: "The global challenge of the Strava Mile offers all athletes in the month of June the chance to get a feeling for the distance and scope of the four minute mark, and to test themselves and their sporting friends."
Strava data: Sweden fastest on average

At the start of the campaign, Strava presented assessments of previous user data. In the process the network compared the average mile times of its users in different cities and countries.
The top three cities were Lyon (on average 7:25 minutes per mile), Paris (7:39) and Marseille (7:44). The best German cities followed in 8th place (Munich, 8:01), 15th (Hamburg, 8:07) and 20th (Berlin, 8:11). Male and female users alike were recorded.
Read here: Running expert Urs Weber gives us his top 10 tips
In terms of country ranking, Sweden (on average 7:45 minutes per mile) came ahead of France and Switzerland (both 7:46). Germany took 9th place (8:16).
Strava was founded in San Francisco in 2009. The social network offers internet-based tracking of running sessions or bike rides. Via a smartphone app or GPS device, members can save, download and analyze detailed information about their workouts, as well as competing against others.
VIDEO: Wearables at ISPO MUNICH