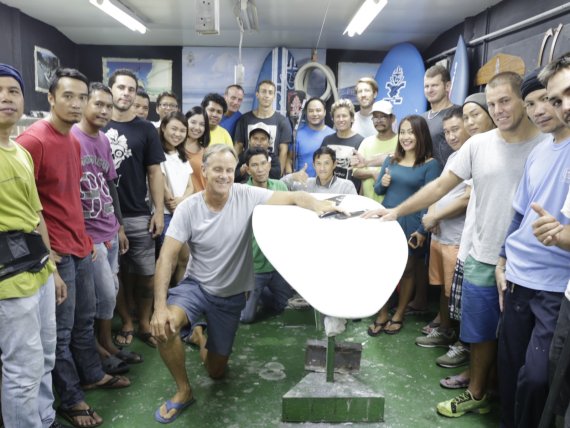 Biological resins, recycled plastic, environmentally friendly packaging: All of Starboard's 2017 products should bear the environmental seal of the ecoboard project. The manufacturer, which was founded in Norway, and the environmental organisation Sustainable Surf, which is based in California, announced their cooperation.
"The big idea behind this is to move ourselves -- and the whole industry -- forwards", said Starboard's founder and CEO Svein Rasmussen. His company wishes to show that in the next three years an "eco revolution in high performance manufacturing" is possible.
Read more here: everything on the topic of sports business and sustainability.

Together for environmentally friendly surfing sport

Sustainable Surf is also happy about the cooperation with what is now its biggest partner. "We are especially pleased that Starboard will be the first to switch over its entire production to plant-based epoxy resin", said Michael Stewart, co-founder of the initiative, which advocates environmentally sustainable surfing sport and clean seas.