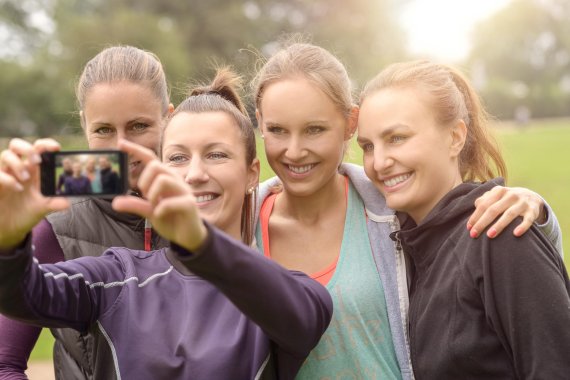 When you apply for a job in sports, it's important to have an interesting resume and initial experience in the relevant sector – with some of it preferably abroad. But lots of applicants still underestimate the importance of social networks such as Facebook, Instagram, Xing and LinkedIn. 
Here are five insider tips about things that potential employers from this sector pay attention to.
1. Be Prepared to Make Applications Online
Large sports companies, in particular, only accept online applications now. Paper applications have become a thing of the past. This means that you have to be able to make an application in the company's desired format.
But you should also save your diplomas, etc. as PDF files. Companies don't like to receive applications with generic phrases. It gives the impression that they are just one of many companies the applicant has contacted.
So if you can, you should address the relevant contact at the company by name, using "Dear Mr. ..." or "Dear Ms. ...", and mention the company's name in your text ("I would like to work for Puma because ...")
In addition, it is recommended that you add a reference to the first page of your resume: "Application to XYZ Corporation." 
Useful tip: Quality trumps quantity, and this also applies to online applications. 
2. Keep Your Xing and LinkedIn Profiles Updated
HR managers take a detailed look at candidates' profiles on professional networks such as Xing and LinkedIn before they meet them. Does your profile provide information that might not be on your resume?
Don't forget: It's important to have convincing profiles so that you can make a good impression on potential employers. Provide details about your hobbies and interests (if they are relevant to the job you're applying for) and join groups that reflect your personal interests – but choose carefully.
In the "about me" section of your LinkedIn profile you can outline your overall professional motivation and include information that doesn't fit on your resume or in your application letter. This section is often overlooked, but it is just as important as page 3 in your application (editor's note: the letter of motivation).
It goes without saying that when you are applying for a job in the sports sector, there should be a clear focus on sports. It's important to be authentic.
Make sure you constantly update your profile and connect with other users. It is useful if you can get former colleagues to provide you with references – preferably very positive ones. A profile that is well structured and strategic completes the positive impression that you want to give.  
Useful tip: Set up social media profiles and keep them updated.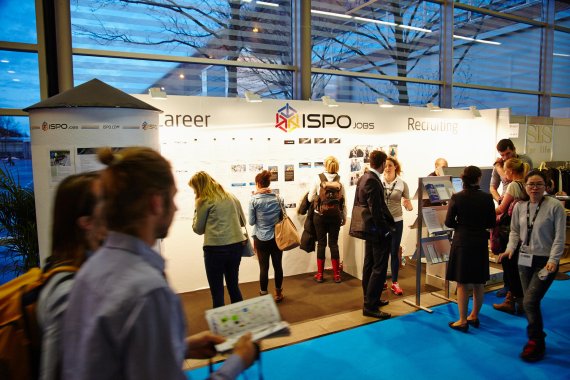 3. Be Careful With Your Facebook Profile
Employers who are considering bringing you on board sometimes check your Facebook profile if they're unsure, although HR managers don't generally find as much private information there as they used to, since almost all Facebook users now know how to use the privacy settings.
Make sure you're being smart about Facebook too: Your public profile should be "clean" and presentable.
Out-of-the-ordinary political statements, strange friends and silly party photos can be used against you.
If you get friend requests from potential bosses or coworkers, feel free to accept them. But before you do, sort your Facebook friends into lists with different privacy levels. That will ensure that your photos of your latest beach vacation will only be visible to your real "friends".
Useful tip: Use Facebook's privacy settings.
Read more about content marketing in sport here: Communication Roles for Specialists and for Novices >>>
4. A Personal Blog Can Boost Your Career
A great way to improve your chances of getting a job is to make a name for yourself as a sports blogger, e.g., in the area of running, freeriding or lifestyle.
Bloggers almost always have an advantage. They have already spent some time focussing intensively on the sector, they have strong networks and they have developed important skills.
When you have identified a particular company that you would like to work for, write about the brand and relevant sports (e.g., Nike and running). This will show that you are interested in the company's core business and demonstrate your specialist skills.
Useful tip: A good blog increases your job chances.
5. Go Where the Brand Is
Initial face-to-face meetings are still extremely important. A convincing digital presence is not enough on its own. Those who go out and meet potential employers and use their personality to win them over have a better chance of success. So: It's time to come out of your shell.
HR managers and recruiters see it as a positive thing when candidates approach them personally at events: Industry events, trade shows such as ISPO Munich (register here) and special careers events such as the ISPO Career Day provide good opportunities for this.
You can also go to sports events such as marathons, golf tournaments and sports-related film festivals and try to make contact with the brands' decision-makers. Simply ask whether they have any vacancies or whether your qualifications could be in demand. You can then refer to this conversation in your letter of application.
Useful tip: Approach decision-makers.
There are a lot of interesting vacancies in the sports sector. Browse the ISPO Job Market >>>