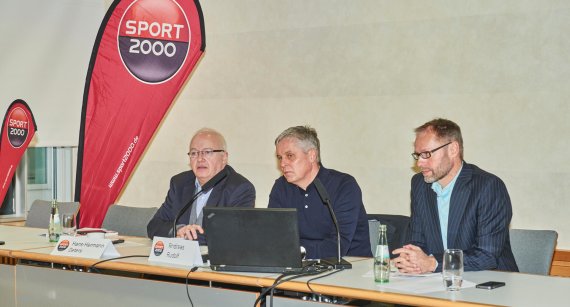 Adidas is also facing confrontation, due to the withdrawing of their long-loved "Adilette" sandals from sports retailers. According to Rudolf, the reason for this is cost optimization and channeling – that is, the allocation of certain products to selected sales channels. In the future, the Adilettes will only be available in fashion stores. Sport 2000's management have announced this with the hope of achieving something through negotiations. There is the possibility that the purchasing group themselves could appear as a customer to Adidas, in the place of their retailers.
Over the past year, retailers made an increase in sales of 1.1 percent, with sales totaling 1.77 billion euros. This was primarily due to a boost in new members rather than organizational growth. In total, the number of affiliated companies increased from 806 to 936.
Warm winter to blame for losses in sales
On an adjusted basis, business has been difficult. The fourth quarter was particularly worse in comparison with the year before, seeing a decrease of 7 percent caused by the notably mild winter. Until October, the increase in sales had stood at 7 percent. A sales decrease in team sports was "planned", as no major sporting events, such as European or world championships, were set to take place. Outdoor achieved a slight increase. This was primarily due to good sales in footwear. Textiles was another problematic business sector.
However, sales are expected to pick up in the coming year thanks to the UEFA European Championship. There will be big celebrations for the 50th anniversary of the retail corporation, with a number of marketing events planned.