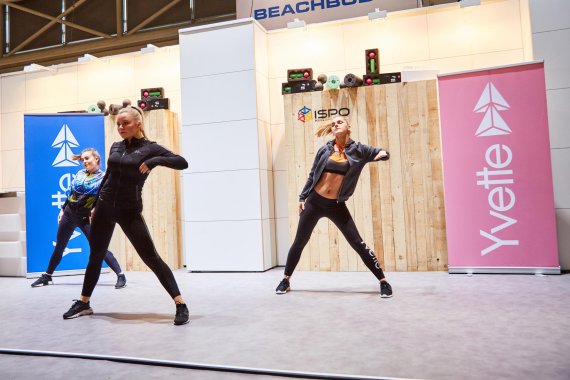 A poor fit in sportswear is an absolute nightmare, be that for jogging, weights, or yoga. This applies even more strongly to undergarments such as sports bras.
But what constitutes the perfect sports bra, which qualities are essential? ISPO.com spoke to Frank Penning, Vice President Sales and Marketing for the Chinese women's fitness brand Yvette, about the optimal protection for the female breast, and which trends will define the market in the future.
Experience the latest trends from Asia at ISPO SHANGHAI from July 6 to 8, 2017. Find all the information here >>>
75 percent less strain on the body through sports bra
"For the ultimate wearing comfort, you need flat seams, sweat-absorbent materials, and a perfect fit," says Frank Penning, Vice President Sales and Marketing for Yvette, a brand that was also represented at ISPO BEIJING 2017 and will be exhibiting at ISPO SHANGHAI .
Another equally important question is, which sports we are talking about – and therefore: How much support does the sports bra need to provide? That's because the so-called "bounce effect", which describes the bouncing of the breast, is not only unpleasant, but can also cause damage to the connective tissue. 
On average, the breast moves up and down by 8 cm per step during a normal run, which corresponds to approximately 84 meters per 1000 meters run. A sports bra can reduce the immense strain placed on the body by about 75 percent.
"Each sport requires its own individual support. Joggers obviously need a sports bra that provides the maximum amount of support, whereas those practicing yoga or lifting weights may only require a low or medium support bra respectively," says Penning, who was at ISPO MUNICH 2017 to oversee the Chinese company's first appearance in Europe.
Technical innovations in sports bras
Sports bras are not only essential accessories for competitive sports, but are also suitable for all women who wish to follow the ever-expanding fitness trend.

That may not be the latest news in the western hemisphere, however particularly "in China, up to 200 million women are set to join the fitness trend by 2020," says Penning.
In order to make the products even more interesting, the sports bra sector will continue to build on innovations. As well as improving the wearing comfort through new fabrics, the sector wants to integrate more and more technology into the sports bras.
"The increasingly advanced technological ingredients included in the material do not stand in the way of an ever increasing wearing comfort. Sports bras no longer have that 'plastic feel.' In addition, you have electronic add-ons such as integrated pulse monitors and other technological innovations," says Penning, who gave a speech at ISPO ACADEMY on the topic of "Women Fitness Future Trend in China."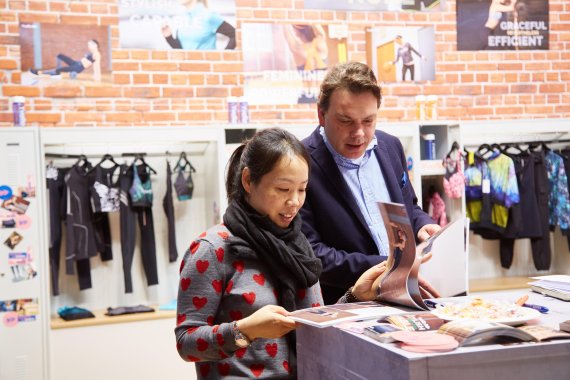 Yvette builds on custom-made regional designs
Despite the internationality pursued by Yvette through its expansion onto the European market, regional demands still need to be taken into account with regard to design.

Certain colors do not work on every market and "for example whereas Manga concepts are not always the best option for Europe, in Asia they are extremely effective."
Yvette feels that it is on the right path following its first appearance at ISPO MUNICH, given that feedback from retailers, key accounts and distributors as well as from the online sports store portals in the core markets (DACH, France, Spain, Italy, Scandinavia and the UK) were consistently positive. 
Focus on influencer strategy

In addition, the brand was able to network with potential retailers from Dubai and South America at the multisegment sports exhibition.
The next step will be to further increase brand awareness for Yvette, and for this (according to Penning) the Chinese company plans to "reinforce its focus on an influencer strategy with interesting bloggers, fitness athletes, models and of course professional athletes."
"Women want to get fit and have fun at the same time and stay in shape. The women's fitness trend will therefore continue to grow and drive the business forward. Health and fitness are ultimately global phenomena."
Experience the latest trends from Asia at ISPO SHANGHAI from July 6 to 8, 2017. Find all the information here >>>