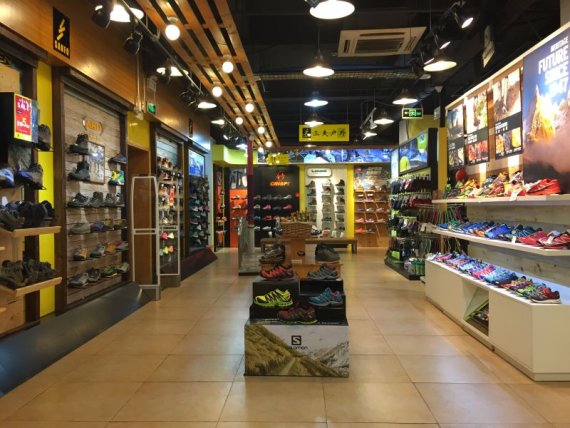 Talking to ISPO.COM, Mr Zhang emphasized that sporting goods in China no longer sell by themselves. The visionary outdoor pioneer is now focusing on selling services, like sports events. Apparently, such events are not only a good way to promote the chain's shops, but are also a source of substantial turnover and income.
Find out more about sports business in China
Heng Zhang is relatively satisfied with the first half of the current financial year. As his company is now stock-listed, he could not give detailed figures, because the books are not yet closed.
Online retail on the rise in China
Zhang mentioned, however, that his internet sales "were growing significantly". For the first half of 2016, growth from this segment was up by 50 percent over the prior year's first six months. This corresponds to a share of 18 percent of entire turnover.
It is important to understand that Sanfo did not really push online retailing until just a few years ago. In return, Zhang admitted that his brick-and-mortar business has been relatively "flat" recently.
ISPO Beijing 2016: This is what the exhibitors say
He said that he had to invest massively into his e-commerce operations. In the previous year, he employed 40 people to handle mail-order, currently staffing consists of 60 employees dealing with online sales.
Number of Sanfo shops increases
It is interesting that the demand does not vary significantly between the big cities and rural areas or smaller towns. 60 percent of the internet sales derive from the urban population.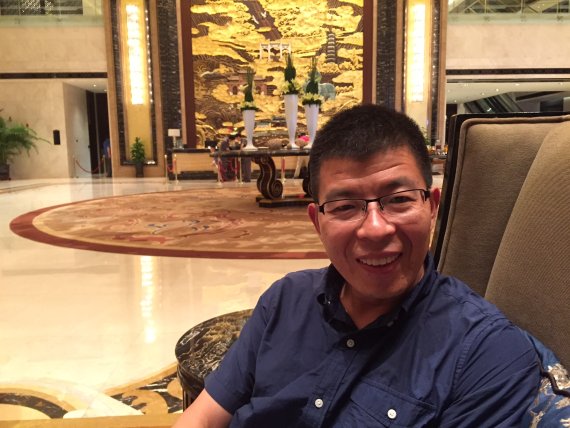 Meanwhile, Sanfo does not neglect its on-street business. In 2016, the number of shops is going to increase by three to altogether 35. The new flagship stores will have a selling space of around 700 square meters. Two of them, in the cities of Wuhan and Da Qing will be stand-alone stores, while the third, in Chong Qing, will be located in a shopping mall.
New opportunities in organizing events
Whilst online retailing is blooming and brick-and-mortar business is flat, Zhang is concentrating more on services. This include travel agencies as well as organizing outdoor and running events, for example.
Recent developments in this sector are amazing: Currently, Sanfo organizes some 30 sports events per year, but there are plans to increase that number to 60. It These events are not just to promote the shops – they have become a business opportunity in their own right. In a few years, the plan is that the events account for 30 percent of the company's profits.
Strong commitment by the Chinese government
The money comes basically from three sources:
1. From financial engagement by brands which use the events to promote their gear.
2. Participants pay a fee to take part.
3. (and most important) The Chinese government is committed to improving public health through such events.
"We are very happy about our government's commitment, when it comes to this," says Zhang.
Public interest in these events is high. At the end of June 2016, a run in Nanjing attracted no less than 2,000 entries.
Sanfo actually needs those additional sources of income to finance its development. Zhang admitted that profits have been rather low lately. This is not due to a low profitability as such, but rather that the latest initiatives to develop the chain and e-commerce have been financed mainly from the group's cash flow.