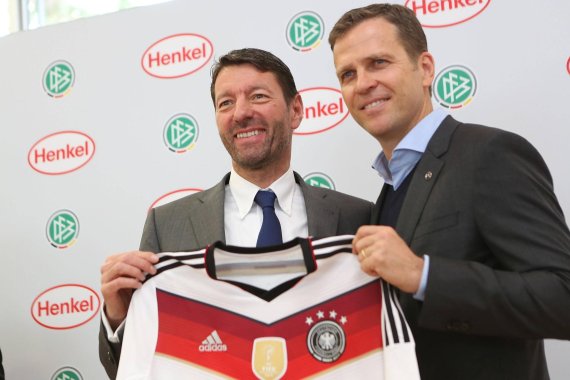 "Digitization has dissolved all boundaries", Kasper Rorsted said in an interview with the "Süddeutsche Zeitung" newspaper, demanding a rethink in the global contest for soccer fans: "What would be wrong with hosting a DFB cup final in, say, Shanghai, instead of in Berlin?"
Head of Adidas Opposes 50+1 Rule

The 55-year-old, who took over the post of CEO of Adidas from former boss Herbert Hainer half a year ago, "clearly opposes the 50+1 rule. This would allow for greater investments in Bundesliga clubs, creating a more exciting soccer league due to the revival of a real sense of competition."
Rorsted Wants to Expand Online Business

The Danish-born CEO also has a clear stance on other topics. Retailers had recently shown concern about the Adidas CEO's plans to quadruple online sales to four billion Euros by 2020. They fear that the sporting goods giant is becoming a real rival to their business.

Rorsted is unable to allay their concerns with his answers. "At the end of the day, it is consumers who decide where to shop. They are increasingly turning to online stores – and not just in our line of business," says the head of Adidas. "That is something to which both manufacturers and retailers will have to adapt. After all, we cannot die out in mutual solidarity."
"Good Relationship" with Puma CEO Gulden
However, according to Kasper Rorsted, the old feud between Adidas and Puma "has lost most of its influence and relevance." "Puma is a respectable competitor, nothing more, nothing less." The CEO of Adidas went on to say that he maintained "a good relationship" with Puma CEO Björn Gulden and that the two had "already engaged in extensive discussions." 
Video: Seize digital opportunities