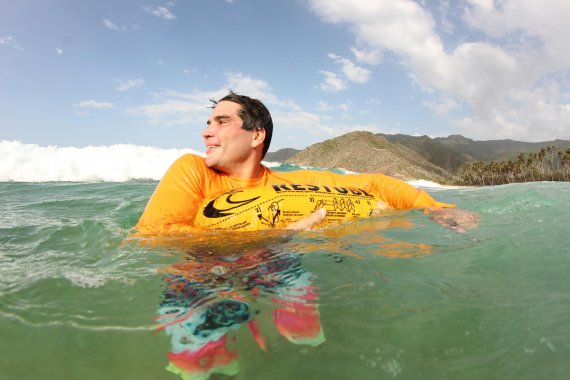 Restube's inventions won over the ISPO AWARD jury – and you can become a jury member, too. Learn how here >>> 
Restube would like to collect 20,000 euros by December 18, 2016 (click here to go to the Kickstarter campaign >>>). The LLC from Pfinztal near Karlsruhe, Germany want to use the money to, among other things, get its "Ultralite Life Jacket" certified as a life jacket by the US Coast Guard and under the European standard as a "personal flotation device" for use near land.

Inflatable buoys help in case of emergency
Meanwhile, Restube has further developed the tried and tested concept of the "Ultralite Swim Tube," and is set to take it into series production with the help of the campaign. "With the current improvements to the 'Restube swim' as well as our first approved flotation devices for use on board and near the shore, we are taking a big step in the right direction," says Restube founder Christopher Fuhrhop.
Restube's products are developed to be especially light, illuminated, and suitable for all kinds of fields of application in water sports – from fishing on a canoe, kitesurfing, surf riding, and stand-up paddling all the way to triathlons. The inflatable buoyancy buoys by Restube are already used worldwide in professional competitions as well as recreational events. In 2015, the company issued a professional lifebuoy for lifeguards.
Restube already has good experiences with crowdfunding campaigns.