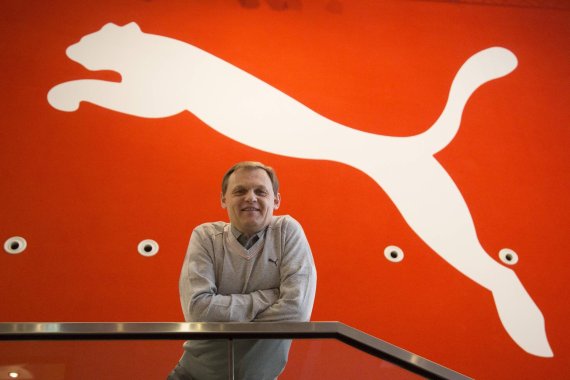 The sports brand from Herzogenaurach's sales increased by 11 percent, to 990 million Euro, compared to the previous quarter. Puma registered growth in every region, the strongest in America at a currency-adjusted 12.2 percent.
The most successful product segment was Shoes, which brought 16.4 percent more sales than last year and, at 458.8 million euros, represented nearly half of sales.
The company's overall sales have climbed by 10 percent, to 2.669 billion euros, in the past nine months of the fiscal year.
CEO Björn Gulden: "Sales continuously improving"
According to CEO Björn Gulden, sales have "developed somewhat better than anticipated, and the gross profit margin also met our expectations and, together with strict cost control, lead to an improvement of our results."
"Sales of our products in retail continuously improved in the third quarter," said Gulden. "New product lines like Fierce, Platform, Ignite Dual, and the Fenty collections have met with great feedback from our consumers, and our brand desirability has continued to climb through our successful marketing with our brand ambassadors like Rihanna, Kylie Jenner, and Cara Delevingne, as well as through the outstanding performances by Usain Bolt."
New partnership with popstar The Weeknd
Usain Bolt sprinted to three gold medals in Puma shoes at the Olympic Games in Rio. In total, athletes outfitted by Puma won 24 medals at this year's Summer Games. In September, Puma launched the collection "Fenty Puma by Rihanna" on the market.
In addition, the company announced a partnership with Abel Tesfaye, known as popstar The Weeknd. With him, the company is advertising the sports style campaign "Run the Streets," first presented in early November.