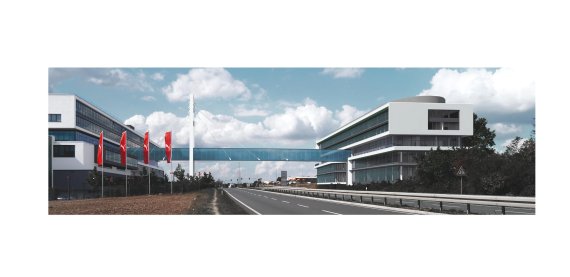 Among the guests at the ground-breaking ceremony for the new complex, which will replace an old building, were soccer stars Lothar Matthäus and Nadine Keßler. "I think the blueprints for the new company building and the Puma bridge are very well-made, and I'm already curious what the big cat's new home will look like after it's completed," said record-breaking international Matthäus, who was born in Herzogenaurach.
Bjørn Gulden, CEO of Puma, said: "The building of our new administration building is another clear commitment to our roots in Herzogenaurach. With modern office space and the expansion of sports facilities for our employees, we offer attractive working conditions, promote our dynamic corporate culture as a sports brand, and emphasize our role as one of the leading employers in the region."
The six-story building is also to fulfill high environmental standards and be heated and cooled with air to water heating pumps. Water usage is to be compensated by rainwater alone. 
Puma has recently been heavily on the marketing offensive, and has presented a collection with pop star Rihanna and a fashion contract with It girl Kylie Jenner.