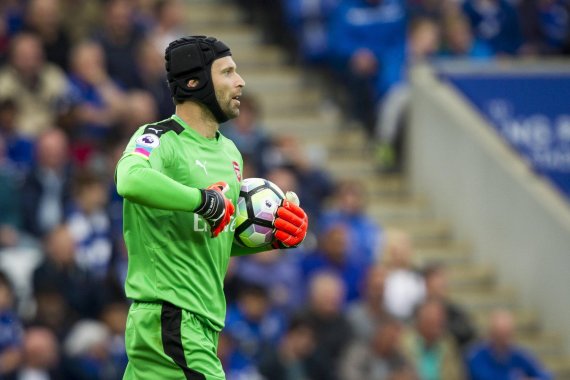 Cech was still seen wearing products from rival company Adidas, who had kitted out the 34-year-old for years, as recently as the Euro 2016 championships in France. Cech is also known for his padded helmet, which he has worm since sustaining a serious head injury. The Adidas logo could even be seen on the helmet until recently.
Read here about how Puma and Usain outsmarted the International Olympic Committee
Cech stood ready in the goal with his Puma products.
At the beginning of the Premier League season Cech was already playing with Puma gloves and now the goalkeeper has confirmed that he has officially signed a contract with Puma. Other famous goalies who have equipment provided by Puma include Gianluigi Buffon from Juventus, Rui Patricio from Sporting Clube de Portugal and Roman Weidenfeller from Borussia Dortmund. You can find all the news on Puma here.
Read here about the Puma collection from singer Rihanna