A few years ago, sustainable companies have been the exception, then they've been trendsetters, meanwhile the mainstream in the sports and outdoor industry understands the sustainability topic. Integrating sustainability goals into a corporate strategy is not so simple. For that reason, there are experts like Joel Svedlund.
Interested in the ISPO Award? Find all information about the sports industry's seal of quality here.>>>
The Swede is member of the Scandinavian Outdoor Group and consults sports and outdoor companies when it comes to the topic of sustainability. As member of the ISPO AWARD jury in the field of eco responsibility Svedlund is convinced, that companies, that don't have a sustainability strategy won't have a chance on the market in the long run. Therefore he gives convincing reasons.
ISPO.com: When we talk about sustainability there are a lot of different aspects, in which companies can engage (producing PFC-free, life-cycle-topic, CSR, using recycled fibres…). With that in mind, how important do you think is a company's strategy, that puts it all together?
Joel Svedlund: I believe that a strategic approach to sustainability is crucial, both to the specific company and to the overall sustainable development. Without a strategic mind-set, companies will be reactive, constantly running in different directions to keep up with each "trend" or "alarm" as they hit the news, become legal matters or are rolled out by NGOs. With the strategic approach, you can become pro-active and can keep ahead of the alarm-chasing, while making good business and being more secure in your communication.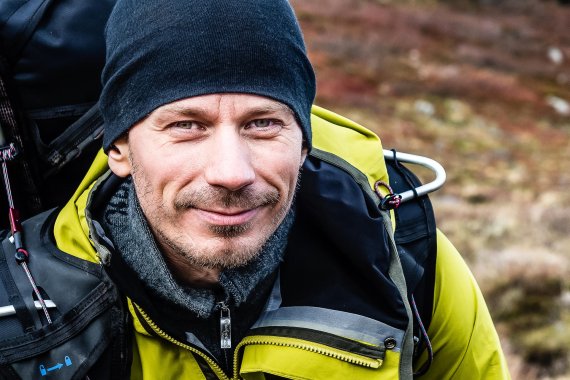 Sustainability Will Be a Key Factor for Companies
Especially in the outdoor market people appreciate environmental commitment. Do you think (outdoor) companies can still be successful without any environmental commitment?
On a short-term basis, it may still be possible, but long-term success without any sustainability concerns is increasingly tough to achieve. Communication technology and transparency requirements is opening the supply chains; legislation and industry standards are raising the bar for what is acceptable every year. Not committing at all means that you will be hit by new demands or setbacks repeatedly, which over time will affect business success severely. EU Chemicals regulation, REACH, is already affecting business owners that have insufficient chemical management. Since the EU are doing work on both Circular Economy and product labelling, these aspects will eventually be hard to ignore from a compliance standpoint.

For companies, it is a great effort to change the business strategy into a sustainable direction. How should they start, when and why?
The best time to start is now, and the most important step is the next step.
My suggestion for any beginner would be, to start simple, and build knowledge while taking small steps forward. Find knowledge and information sources that can get you into the field without overloading your workday. For a company taking its first steps I would suggest doing a very basic baseline assessment. If you haven't done it before, it takes about half a day for a management team with some support. Typically, it results in a list of needs and ideas, that may give up to 2-3 years of sustainable business development work for a small company.
Eliminate Blind Spots: That's the Way You Achieve Sustainability
You are at the ISPO Award Jury for Eco Responsibility you know a lot of companies and their "eco and sustainability strategy". In your opinion, what are the most important steps a company should take?
First get the basics: Eliminate your blind spots. Or they will come haunting you very soon. The Key is traceability, get to know your full value chain with all its challenges. Learn more about the origins of your materials. Find out what the situation is for people working in any part of your supplier network.
When this is done, start eliminating the most crucial sustainability issues and find methods for follow-up and early warning. When you have secured a good foundation, and built some knowledge, you can start innovating new, cool solutions and let everyone know how good you are.

…and what are the most important aspects for companies regarding eco responsibility in the near future?
There are so many different aspects, and the urgency in specific areas depends on the company and value chain. Some examples:
Chemical management is crucial, as the growing knowledge of side effects from various substances we use translates into ever tightening legislation and we are dependent on chemicals for functionality.
Micro plastics will be an increasingly important issue for anyone using plastics in any way – packaging, textiles, soles, tires etc.
To mitigate waste creation in any part of the value chain, including End of Use.
Fossil energy for manufacturing and transport must be replaced, to stop global warming.
Water depletion, soil quality and chemical pollution for heavy cotton users.
Besides all the 'normal' categories like Action, Outdoor and so on - why is it so important to have a category for Eco Responsibility at the ISPO Award?
Because we need to show current "state of the art" in an area that is developing very fast. Nowadays, sustainability is one of the main drivers of innovation. With an industrial system in urgent need of change towards circular and more sustainable practices, this development will most likely continue for a foreseeable future. If we look ahead a few years, it is very likely that sustainability will be a mandatory, integral part of the judging in all categories, but it seems the industry needs some time to adjust. During this transformation, an Eco Responsibility category does a good job in highlighting the best efforts in the area.
Do you want to prove the eco responsibility of your brand at the ISPO Award? Find all information about the sports industry's seal of quality here.