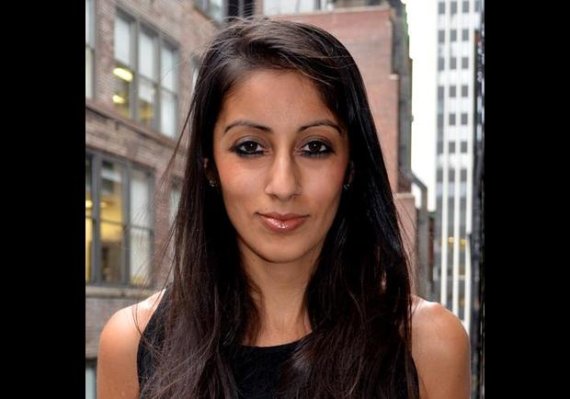 "The sports sponsorship business is currently very inefficient and entrenched," says Ishveen Anand. "It can be months before athletes are able to take on the role of brand ambassadors." The 32-year-old has experience with the problems of the sports marketing industry. After all, Anand, hailing from Britain with Indian roots, spent eight years engineering deals at a sports agency following her Oxford degree in Economics and Management.
Ishveen Anand came to this conclusion: "We could really do things better and faster by going digital." The idea behind OpenSponsorship, founded in August 2014, is as simple as it in ingenious: An online market that helps bring athletes, teams, sports events, agencies and companies together.
A dating agency for the sports business, so to speak. And similar to EliteSingles or Parship, OpenSponsorship leaves as little as possible to chance and as much as possible to its data.
Low cost sponsorship campaigns
"Companies are able to access over 2000 athletes and get to know them better using our database, all for a comparatively small price," Ishveen Anand explains. The site's database no longer only includes superstars such as soccer world champion Alex Morgan, football star Michael Vick or NBA All-Star player Russell Westbrook, but also less well-known athletes like the Belgian triathlon champion Marten van Riel. 
ISPO BRANDNEW Digital helped Ishveen Anand make valuable contacts – you, too, can take part in the free start-up competition for digital newcomers. Here's how >>>
"Social media has also brought about a great deal of change in sports sponsorship," says Anand, "everything has become a lot faster. They have enabled instant reactions and even deliver predictions for returns on investment."
How many followers do athletes have on Instagram, Twitter, Facebook and YouTube and how strong is your commitment? The sophisticated system by IBM Watson processes the current data and generates a keyword cloud: The more athletes mention a specific term in their posts, the greater their presence in the depicted word cloud. This allows companies to identify whether the athletes' values fit in with their own.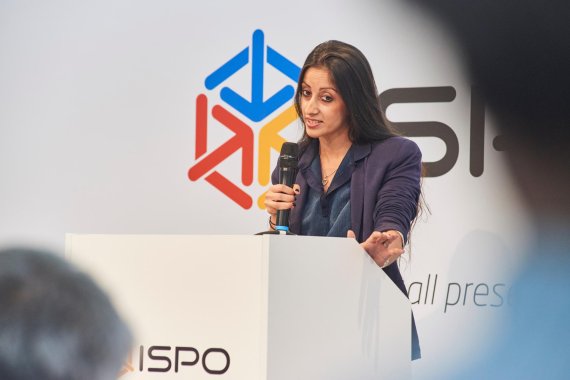 Provisions exclusively for cash deals
The global expenditure for sponsorship totals approximately 60 billion US dollars per year, about 70 percent of which are allotted to sports sponsorship. "We are not so much focused on the really big deals," says Anand, "rather our offer is aimed at companies that are unable to afford or do not want to pay for expensive agencies. The companies present their campaigns on our site and athletes can apply to ones that interest them."
Conversely, many athletes from niche sports use their coverage on social media networks to finance their passion. "Product placement constitutes our main business," says Anand. "We demand a monthly fee of 400 dollars from companies, however we only take a provision for cash deals."
Ishveen Anand: "Impressed by ISPO Munich"
It is mostly not as glamorous as in the run-up to the Super Bowl 2017: In a matter of two days, Intel and Patriots star Rob Gronkowski were brought together via OpenSponsorship. The football player presented an Intel campaign to his two million Twitter followers.
Together with its charming CEO, the start-up, which succeeded in acquiring 1.1 million dollars from notable investors from San Francisco, New York and Hong Kong, has also attracted the attention of media in the US. In 2015, Forbes Magazine included Ishveen Anand in their "30 under 30" list in the sports category – a significant career boost.
OpenSponsorship is already leading the market in the US for digital sponsorship platforms, and now the New Yorkers have their sights set on the European market. Their participation in ISPO Brandnew Digital and their visit to ISPO Munich 2017 can be seen as a sign. "Our participation in the start-up competition attracted the attention of many companies who approached us directly," the 32-year-old remembers her time in Munich. "I am still impressed by the size of the exhibition."
OpenSponsorship as a digital trailblazer
In Germany, the sports sponsorship market is worth approximately 3.3 billion Euros. The Hamburg start-up Sponsoo has been striving for market shares since 2014. In addition, crowdfunding platforms such as Fairplaid pledge financial support predominantly to local clubs and athletes.
Ishveen Anand is confident about soon reaching the top of the pile in Europe. "My goal is to one day make the idea of sponsorship campaigns synonymous with OpenSponsorship," the ambitious Brit says and draws a comparison: "In the real estate market, it also took a long time for digital offers to assert themselves against classic estate agents – and yet today, we could no longer imagine the business without online real estate portals."
Find out more about the opportunities ISPO offers young sports start-ups. Click here for more information >>>
You can find more information about OpenSponsorship on the official homepage, on Facebook, Twitter, Instagram and YouTube.