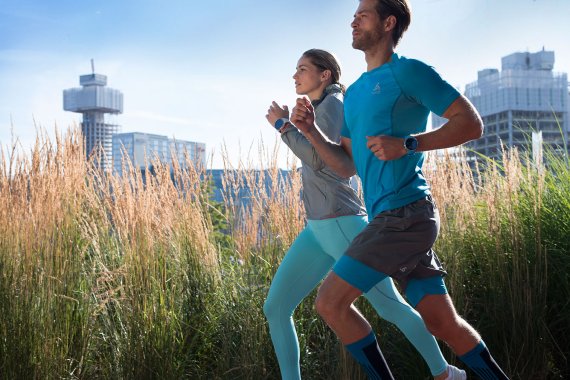 Odlo has lost its substance in recent years. Difficult weather conditions and a misguided brand policy have had a severe impact on the traditional brand. 
Further insights from industry experts, pollsters and company insiders: Use the ISPO ACADEMY offer >>> 
The venture into fashion – propelled by the former CEO Jonas Ottosson – came at the wrong time and was greeted with incredulity by many customers and retailers.
Now Christophe Bézu, who was a top-level manager at Adidas in Asia and most recently at Esprit, has the job of getting the company back on its feet. In an interview with ISPO.com, the French born CEO reports about the problems from the past and his new plans for Odlo.
Odlo to put more value on innovation
ISPO.com: You describe yourself as the Chief Engineer Officer What do you mean by this term?
Christophe Bézu: By saying that, I want to show where our roots lie and where we want to go: Odlo is a technical premium sports brand and that means that we are going to put more value on innovation in the future. The new Ceramicooltechnology is the beginning.
You took over chairmanship of Odlo in summer 2015. Since then it seems that no stone has been left unturned. What was the problem at Odlo?
We're coming out of a very difficult time. We've lost a lot of our market share in recent years. 2010 was the best year in the history of the brand. Until then there had been an upward trend for many years, and that was also thanks to the good winters we'd been having.
And then two particularly poor winters followed one after the other. We made mistakes in the collection, there was no more innovation, we had the wrong position and successively lost many large accounts. That's how the downwards spiral began. Now it's a question of winning back the old business and setting ourselves up correctly for the future.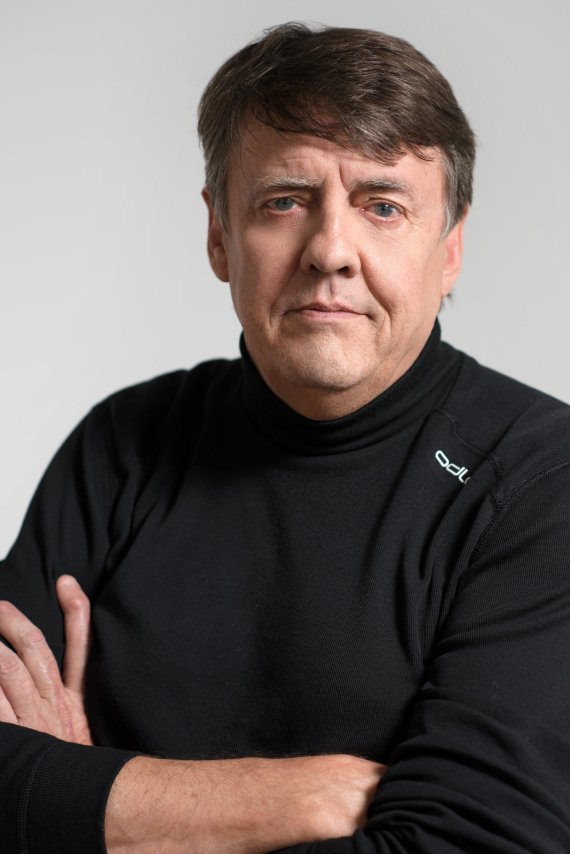 Why was it such a big problem, trying to become more modern?
Having a vision is one thing, implementing it is another. The key to success lies in this implementation, and lots of mistakes were made there. The numbers speak for themselves.

It could perhaps have worked, had the implementation been better. That's why it has to be said: Odlo isn't Moncler and can't demand the same prices as them. So the motto today is: Function first – Fashion after.
The goal at Odlo: "Become a year-round market"
You are currently presenting a summer innovation, even though Odlo is most well known for being a winter brand. What does that mean?
Correct, Ceramicool is the first large innovation that will launch in summer. And it represents the brand's new direction. We were a pure winter brand. Now the goal is to become a year-round market and an internationally focused premium performance sportswear brand.
What exactly does that mean? How do you want to position Odlo?
Until now it was the case that the Odlo year actually only lasted three months. 75 percent of our sales were made in winter. If it was a difficult winter with little snow, then we ran into problems. Due to climate change, conditions in winter are becoming more and more uncertain.

With a year-round focus that should now change – we need a better balance. We also want to concentrate more clearly on the thing that makes up the heart of our brand, i.e. first and second layers. That's where our DNA lies. In 2020, 45 percent of our sales should come from summer, or so is our target.
Were prices also adjusted?
The old price ranges were difficult to enforce. Particularly with basic quality goods, we overstepped the mark and were out priced. Therefore we revised our price structure and became cheaper in some areas. We can in turn implement higher prices for innovative products.
What sport are you focusing on for your summer business?
In summer everything revolves around running, training, outdoor and cycling and with Ceramicool, the theme of active cooling is also important.

Odlo warms you up in winter and cools you down in winter. With this we can also work very well internationally in regions which are warmer than central Europe. We see lots of potential in the women's market and we can already see enormous growth there. 
Christophe Bézu: "Want to be an urban brand"
Does that mean that you're leaving the mountains?
No. But we also want to be an urban brand! We are not a pure outdoor brand, rather a premium sport brand. Cities are important, therefore we are launching our new innovations in them at different events in Munich, Paris, London etc.

In Asia sport only takes place in cities anyways, so it is extremely important that we also take this market into consideration. We are also becoming younger and changing our communication. Up until now we were very rational, now we want to be much more emotional and are active on Facebook, Instagram and YouTube.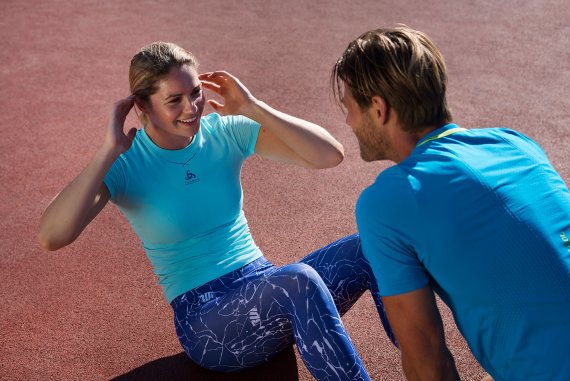 Odlo has completely gone without merino linens up until now. Will this stay that way?
No, that was clearly a failure. Odlo completely left wool to the competition. Odlo was always just polyester, and in the meantime merino has gained such a large market share that can't go without it anymore.

From autumn 2017 there will be a merino program, the goal of which being to develop a new trademark with new top qualities. In summer 2018 Odlo will make its first innovations in the wool area.
You are also focusing on internationalization. What does the strategy look like for that?
Above all we are an alpine brand, that means we make 80 percent of our sales in the alpine regions of Germany – that is the largest market for us in France, Austria and in Switzerland.

By 2020 we want to generate just half of our sales here. Next we are going to concentrate on Italy and the UK and also push forward our expansion in the USA, Canada, Russia, China, Japan and South East Asia. In China we have opened a branch, in other markets we are working directly or changing distribution.
Odlo: Greatest potential in specialist retail
What plans do you have for retail? Should there be more of your own stores?
More than anywhere else, we have made the biggest losses in specialist retail in recent years and we currently see that as our greatest potential. We don't operate an extreme or aggressive retail policy.

We've had to close many stores in recent years – we know how difficult retail is. All things considered though, we must show the brand with all its categories and own brand stores are important for that. Our priority is clearly in the wholesale area and in key accounts.
What is your sales forecast for 2020?
My goal is to double sales by 2020 to roughly 200 million Swiss Francs (around 190 million Euros). 
Further insights from industry experts, pollsters and company insiders: Use the ISPO ACADEMY offer >>> 

VIDEO: These are the 2017 outdoor trends